To effectively provide high quality products, quality management has to become part of each employee's everyday thought process. Market leading companies can easily attest to the operational, branding, and bottom line benefits of this approach. However, adopting an enterprise-wide how will this decision affect and improve quality mentality is far more difficult than just sending out a memo. It has to be strategically implemented into an organization's culture over time.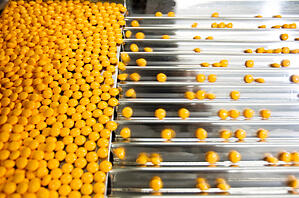 The most efficient and successful examples of this seem to be by companies that have made quality initiatives an executive priority. Buy-in from the top works its way throughout the company until it's engrained in every worker, which is in contrast to traditional attempts at implementing quality in departmental silos. Support from the Board of Directors (BoD), in collaboration with the CEO and other executives, is critical for catalyzing cultural change and the viability of the initiative.
In this blog, we discuss specific steps board members, executives, and managers can take for propelling their quality management initiatives forward.
As the BoD plays a significant role in both setting strategic objectives and supporting the CEO, its decisions and backing can be very influential. The BoD can help build quality into an organization in the following ways:
Permanently place quality management on the docket for each board meeting
Make educated decisions by staying current on quality trends, emerging technologies, and regulations
Develop a resource center with dynamic quality education courses, SOPs, and instructions
Visibly advocate quality by walking around plants and attending both community and industry meetings
Require quality management metrics such as Cost of Quality (Cost of Good Quality and Cost of Poor Quality) be used in operations
The Role of the CEO in Quality Management Strategy

Because CEOs are often the internal and external figureheads of a company, their decisions and actions have considerable impacts. CEOs can promote quality across an organization in the following ways:
Assess and prioritize areas of improvement based on both internal and third party quality audits
Dedicate a portion of the annual budget to create an internal marketing plan for employees
Develop a short and long-term plan for internal education, process improvements, and capital investments
Require departmental managers regularly report on metrics and create plans for improvement
Set rewards-based performance programs for quality improvements
Trickling Down to Managers and Workers
Although executive buy-in may dictate whether or not these programs survive and excel, managerial effectiveness and their attitude toward quality play a role as well. Managers, for instance, on the shop floor should be model quality proponents, wearing safety goggles, following SOPs, openly discussing the impacts decisions will have on quality, and so on. Additionally, how these managers treat and interact with employees on a daily basis makes a significant difference. Stating that quality should be a priority in your department may not hold much weight if your management style is ineffective.
Ideally, once in full motion, workers shouldn't feel as if they're just another cog in the wheel. They should have an independent thought process that they can express on the topic. Only after a sense of ownership has been established on the ground floor will the benefits of the quality management initiative be experienced at an enterprise level.
Companies today are building models of operational excellence that infuse quality into financial and operational objectives. Companies that are already building quality into the culture, even at a minimal level, have a competitive advantage in the marketplace. Recently, we published our "Enterprise Quality Management Software Best Practices Guide," which provides more information on taking a quality management approach to building a model of operational excellence.
You might also be interested in:
Realizing Operational Excellence through EQMS
Top 5 Quality Metrics for the Plant Manager's Dashboard
Supplier Quality Management: A Risk Based Approach
---
All entries in this Industrial Transformation blog represent the opinions of the authors based on their industry experience and their view of the information collected using the methods described in our Research Integrity. All product and company names are trademarks™ or registered® trademarks of their respective holders. Use of them does not imply any affiliation with or endorsement by them.