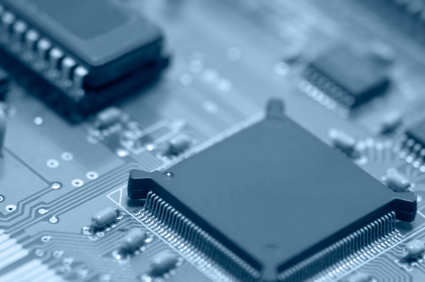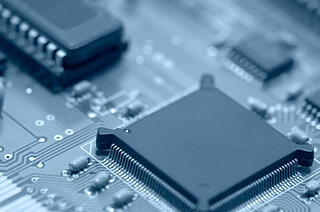 Choosing an EQMS solution is a process that can consume considerable resources and be a source of much confusion for industry executives. To help smooth this process, LNS believes our EQMS Solution Selection Guide should be the first stop on the journey. With 18 of the market's top vendors covered in depth, it provides executives with everything needed to make a shortlist of potential EQMS solutions.
For a few weeks now, we've been blogging about vendors listed within the publication, touching briefly on strengths, weaknesses, functionalities, industries served, technology architectures and more. The information provided is based on a number of briefings with vendors as well as our own analyses of the market.
This week, we're coving MetricStream, a software provider headquartered out of Palo Alto, California. The vendor has a strong presence in Government, Risk, and Compliance (GRC) and also offers functionalities in the quality management software space.
Share on LinkedIn | Tweet this Post
A Brief Overview of MetricStream
With its solution, MetricStream aims to provide visibility into operations and business performance. Over its 13 year history, the vendor has differentiated itself by offering integrated solutions that connect intelligence and data across the value chain. Its EQMS functionalities, as well as functionalities serving Environment, Health, and Safety roll into its GRC suite.
MetricStream is known for its capabilities in compliance and risk management. The vendor has a highly customizable GRC library, which allows users to map and model compliance and risk management modules specific to their organizations. Its heavy focus in these areas has helped in gaining a presence in the financial industry, where few quality vendors have penetrated. It has also facilitated its move into industries related to energy. However, MetricStream's core industries are electronics and life sciences.
The solution covers many areas beyond its GRC capabilities, showing strength in a number of EQMS functionalities, including non-conformance/corrective and preventive action management, operational risk management, compliance management, supplier quality management, and customer quality management.
In its attempt to cover end-to-end processes with its functionalities, MetricStream offers on-premise as well as cloud-based solutions. The vendor also leverages partners and integrators, aiding in its ability to easily fit into existing IT architectures. In the future, LNS Research will keep an eye on MetricStream's developments in Zaplet, a customizable app store.
Share on LinkedIn | Tweet this Post
A Deeper Look at MetricStream
For a more extensive overview of MetricStream, read LNS Research's EQMS Solution Selection Guide. It covers industries served, specific functionalities included with its EQMS, company sizes served, geographies covered, technology delivery platforms, and technology delivery models. The guide also breaks down the vendor's central attributes by total coverage areas, areas of strength, and areas of emerging strength.
Reviewing the analysis of MetricStream alongside the other 17 vendors covered, executives can take a comparative approach to selecting an EQMS solution. They will have everything needed to produce a shortlist of potential EQMS vendors for their organization's implementation. More quality management software vendor write-ups can be found on our site as well.
Share on LinkedIn | Tweet this Post
If you are currently using or considering MetricStream's software, we would like to hear about your experiences. Please feel free to reach us by email at info@lnsresearch.com.
For this selection and implementation, more information can be found in the links below:
Research Spotlights:
Enterprise Quality Management Software Best Practices Guide
Top Integration Points for Enterprise Quality Management Software
Blogs:
Top 3 Strategies for Selecting an EQMS Solution
EQMS: Understanding the Drivers behind Global Adoption