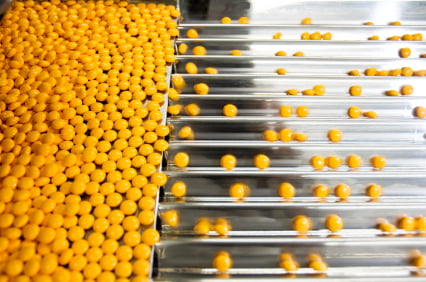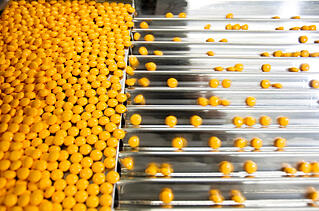 In mid-October, we released the industry's first Solution Selection Guide for EQMS. Because the software space for quality management is ill-defined, we felt that this was not only necessary, but could also serve as a critical resource for industrial and manufacturing decision makers.
For a few weeks now, we've been blogging about vendors listed within the publication, touching briefly on strengths, weaknesses, functionalities, industries served, technology architectures and more. The information provided is based on a number of briefings with vendors as well as our own analyses of the market.
This week, we're covering Omnify Software, a longtime player in the Product Lifecycle Management space headquartered out of Tewksbury, MA. Omnify Software moved into the area of quality management roughly five years ago.
A brief Overview of Omnify Software
Since its inception ten years ago, Omnify Software has become a well-established vendor. It has a mature installed base with global implementations of its PLM system. In response to the needs of the market, in addition to its PLM system, Omnify Software moved into the Manufacturing Process Management and quality management spaces and now offers a variety of EQMS functionalities.
With a focus on PLM, the vendor serves primarily engineering-intensive small-to-medium sized businesses. Omnify Software plays in a number of industries, including medical devices, life sciences, military contractors, and automotive. It has strength in serving high tech and consumer electronics companies.
With a PLM system that's strong in design, engineering change orders, and workflow automation, the vendor used it as a platform for building its quality management functionalities. With a fully web-based interface, these functionalities include change management, non-conformance and corrective and preventive actions management, work instructions/SOPs, and document management among others.
Omnify Software has strength in its customer focus. It will likely continue to update and further develop its functionalities based on feedback and demand. Over the cloud, on-premise, or by a number of other delivery models, the system can be implemented in a matter of 1-2 weeks for small businesses and 2-4 months for larger enterprise.
A Deeper Look at Omnify Software
For a more extensive overview of Omnify Software, read LNS Research's EQMS Solution Selection Guide. It covers industries served, specific functionalities included with its EQMS, company sizes served, geographies covered, technology delivery platforms, and technology delivery models. The guide also breaks down the vendor's central attributes by total coverage areas, areas of strength, and areas of emerging strength.
Reviewing the analysis of Omnify Software alongside the other 17 vendors covered, executives can take a comparative approach to selecting an EQMS solution. They will have everything needed to produce a shortlist of potential EQMS vendors for their organization's implementation.
More quality management software vendor write-ups can be found on our site as well.
For this selection and implementation, more information can be found in the links below:
Research Spotlights:
Enterprise Quality Management Software Best Practices Guide
Top Integration Points for Enterprise Quality Management Software
Blogs:
Top 3 Strategies for Selecting an EQMS Solution
EQMS: Understanding the Drivers behind Global Adoption