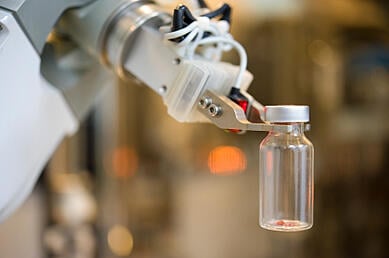 The ever-rising need to deliver high quality products and processes have prompted many organizations to invest in enterprise quality management software (EQMS) solutions. EQMS is taking quality management capabilities to new heights by offering a global platform for communication and collaboration on cross-functional issues across the value chain.
Today, companies in a wide variety of industries are leveraging the power of EQMS to manage quality. The market for EQMS has grown quite rapidly in a short period of time. Based on briefings with 18 of the space's top vendors, LNS Research recently released its Solution Selection Guide for EQMS. Each week, we've been highlighting the strength and positioning of one vendor.
This week, we're covering Sparta Systems, Inc., a New Jersey-based software company with a well-established presence in the Enterprise Quality Management Software space.
A brief overview of Sparta Systems
Since 1994, Sparta Systems has strengthened its position and become one of the largest pure-play vendors in the EQMS market. Sparta Systems is also one of the strongest user-groups in the space, and over its 17 year history, the vendor has developed a keen understanding of the needs of IT and line of business.
Sparta Systems offers a highly configurable set of EQMS capabilities, with the flexibility to adapt to company-specific business processes and enable clients across diverse industries to define, track, manage, and report on the core activities and processes vital to success. It has a presence in a number of industries, but has strength in serving the pharmaceuticals, medical devices, biotechnology, and blood services industries.
With TrackWise, a company can configure any quality business process on the platform. The solution offers a variety of functionalities, with strength in the areas of non-conformance/corrective and preventive actions management, audit management, change management, validation, complaint management, and supplier quality management.
Sparta Systems recently had a change in leadership. Its new CEO is focused on growing and expanding the business, and the vendor is making strong investments in its product. New capabilities are planned in the areas of business intelligence, mobility, and graphical user interface.
A Deeper Look at Sparta Systems
For a more extensive overview of Sparta Systems, read LNS Research's EQMS Solution Selection Guide. It covers industries served, specific functionalities included with its EQMS, company sizes served, geographies covered, technology delivery platforms, and technology delivery models. The guide also breaks down the vendor's central attributes by total coverage areas, areas of strength, and areas of emerging strength.
Reviewing the analysis of Sparta Systems alongside the other 17 vendors covered, executives can take a comparative approach to selecting an EQMS solution. They will have everything needed to produce a shortlist of potential EQMS vendors for their organization's implementation. More quality management software vendor write-ups can be found on our site as well.
If you are currently using or considering Sparta Systems's software, we would like to hear about your experiences. Please feel free to reach us by email at info@lnsresearch.com.
For this selection and implementation, more information can be found in the links below:
Research Spotlights:
Enterprise Quality Management Software Best Practices Guide
Top Integration Points for Enterprise Quality Management Software
Blogs:
Top 3 Strategies for Selecting an EQMS Solution
EQMS: Understanding the Drivers behind Global Adoption
Categories: Enterprise Quality Management System (EQMS), Solution Selection Guide