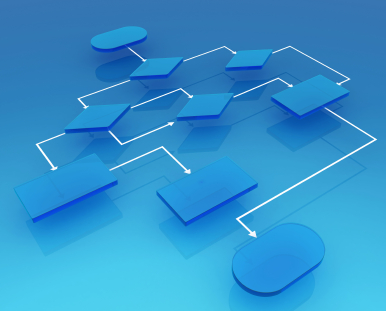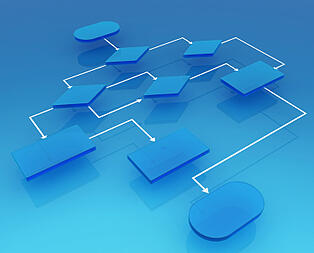 Accounting for the complexities associated with business today – the global supplier network, intricate products and processes, dynamic consumer demands, social media as a powerful public feedback portal, and so on – it comes with little surprise that executives are working hard to optimize their quality management investments. Quality is, after all, a major variable in profitability and reputation.
Although many are trying to make the most of current capabilities, there's a subset of standout leaders that are in the constant pursuit of end-to-end visibility across the value chain. For quite some time, SAP's diverse set of interoperable enterprise applications has helped fill many of these value chain gaps. More recently, the solutions provider has expanded its quality functionality, offering a more refined and focused solution.
In this post, you'll find a background of the German company's presence in the enterprise quality management software space, as well as a look into its two main quality solutions: SAP QM and SAP QIM. We'll also discuss in which technology implementation scenarios one solution may take precedence over the other.
SAP Quality Management Overview
A longtime player in the Enterprise Application space, SAP was founded in 1972 and has its worldwide headquarters in Walldorf, Germany. Although known for its large ERP presence and versatile configurability, the company has a long history of building quality management into enterprise business processes across procurement, engineering, manufacturing, the supply chain, and more.
With acquisitions over the past five years (across mobility, business analytics, sustainability, and the value chain including: procurement, manufacturing, the supply chain, and more) SAP has continued moving in the direction of focusing on creating value through orchestrating integrated end-to-end business processes.
SAP primarily targets large industrial businesses involved in both process and discrete manufacturing. Traditionally, the company has shown strengths in CRM, SCM, PLM, MOM, and SRM, in addition to its ERP capabilities. SAP's interoperability allows companies to manage operational and financial systems under one platform. SAP recently introduced the SAP HANA technology for faster business insight and high performance analytics, which is beneficial for all SAP Business Suite applications including SAP QM.
While SAP's ERP software is highly functional for a diverse set of industries and sub-verticals, many users do require specific functionality around quality management. Traditionally, this has meant configuring processes and workflows in the Quality Management module that is included as part of the ERP Business Suite. More recently, SAP has invested resources to develop SAP Quality Issue Management (QIM), which should be viewed separately from SAP QM.
SAP QIM comes with a unique and scalable architecture, which allows organizations to connect with multiple SAP and non-SAP systems to create a transparency of quality issues and activities across the enterprise. At the same time, it includes integration capabilities into the SAP Business Suite together with an easy-to-use and workflow driven user interface. Beside "out-of the box" functionality for CAPA, SAP QIM provides the ability to integrate quality across the overall business process for all manufacturing industries.
As quality remains a critical source of competitive advantage for many SAP customers, LNS Research is encouraged by the investments SAP has already made and expects SAP to continue down its current path to build more preconfigured quality processes as part of the standard product, complementing and extending end-to-end business processes.
Understanding SAP QM and SAP QIM

Because of SAP's history in the space as well as its ERP and standalone enterprise quality software market share, the company is frequently at the center of technology implementation decisions. Organizations trying to make these decisions generally fall into two categories and should consider the following:
For companies that have already deployed SAP QM for quality management: It may be beneficial to look into ways to further expand in the areas beyond quality planning and inspections. These areas may include design for quality, supplier quality management, and operational risk management. In most cases this includes additional interoperability between SAP QM in combination with SAP QIM and other applications like PLM, MOM, SCM, or CRM.
For companies that have already committed to SAP ERP globally but have limited exposure to QM: Besides looking at the comprehensive QM functionality in SAP ERP, it may be beneficial to focus attention first on areas that will deliver stronger closed-loop quality management by combining SAP QIM capabilities.
To find out more about how companies are leveraging SAP's quality management solutions, read LNS Research's newest report: Building Quality Management into End-to-End Business Processes with SAP.