How to do a virtual conference right? Ask SAP! TechEd 2020 ran for 48 hours with barely a moment's pause and attracted over 60 thousand non-SAP registrants. Ten parallel technical tracks allowed everyone to find the level of detail and expertise to suit them and gave access to board level executives, particularly CTO, Juergen Mueller, who gave both day's keynotes and sat on at least one executive Q&A panel. The stage management and organization of the event is to be heartily applauded. The target audience of technical experts and development leaders of 440,000 SAP customers is somewhat beyond the scope of LNS Research, but there were many interesting announcements about improvement to the development environment and move to the cloud.
Perhaps the most important announcement was Herr Mueller's almost throwaway comment that SAP and Microsoft are forming a strategic alliance, more of which follows below. In the same breath, he also reminded us of the key partnership between SAP and Siemens, aimed mostly at cross-selling. He also announced new developments in low code-no code tools that will allow much easier development of business processes. SAP Cloud Workflow Management, SAP Ruum, and SAP Intelligent RPA are in various stages of development and launch, and will support different levels of developer from non-tech manager to deep cloud developer. All of this technology, focused solely at the cloud, will be encapsulated in the central platform, SAP Business Technology Platform.
The Microsoft announcement focused on Industrial Transformation (IX), especially implementing Industry 4.0 and supply chain applications in the cloud. These include digital manufacturing, asset management, and others that will be able to run on Microsoft Azure as SaaS applications. Much of the SAP cloud portfolio is already available on Azure, and extending this suggests that SAP accepts that the hyperscale cloud providers will be the chosen platforms for the majority of SAP clients, especially the big enterprise clients that form the backbone of SAP's business.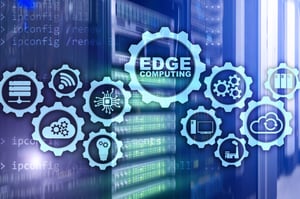 The announcement also covered an edge computing partnership to provide a mixed on-premise, edge, and cloud capability to drive business processes into the plant. This will help to drive Azure into factories and this should help SAP, and indeed its competitors, to manage plant and business data sharing. It will be interesting to see how the combined edge offering and SAP's extensive if disjointed, offering in the plant can be better integrated than previously. Many vendors talk about edge computing and there are no formal definitions of what makes an edge; Microsoft and SAP are no exceptions. How Azure Stack Edge and SAP Edge Services coexist in real-world manufacturing environments remains to be seen, but we applaud the idea that SAP and Microsoft working together can deliver business processes vertically integrated from enterprise to plant controller (or even sensor).
Development is for Cloud-only
SAP executives made it abundantly clear that future software development will focus on cloud-based solutions and, while old applications that are not moving to the cloud will be fully supported for an indeterminate time, cloud-based SaaS offerings will be where the investment is focused. An example was SAP HCM and SAP SuccessFactors. HCM, or HR for the more traditional reader, is on-premise and a customizable application, SAP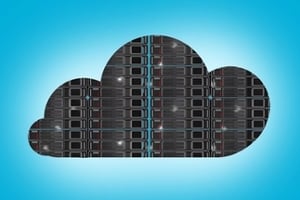 SuccessFactors is a highly configurable but not customizable, SaaS cloud offering. Although specific examples were not given for manufacturing applications, we can imagine some of the older services will be quietly retired as manufacturing goes to the cloud. What will replace them in the short term is not clear – perhaps an acquisition to fill the manufacturing gaps in the Business Technology Platform.
The SAP Busines Technology Platform brings together data, applications, analytics, and intelligent technologies, the main portfolios of SAP cloud-based solutions. It is the core infrastructure that will support everything that SAP does in the cloud (and at the edge, and on-premise). The aim seems laudable but there is a long way to go and the tighter partnership with Microsoft would suggest that SAP does not believe it can go it alone, indeed it is hard for anyone to ignore the large cloud providers.
The immense installed base of SAP needs cost-effective, and effective, means to drive Industrial Transformation (IX). They should seek clarity and timing of the upcoming offers of SAP to ensure all the technology highlighted at TechEd will deliver real change. SAP's young and ambitious leadership is aggressively investing in cloud and analytics horizontally and IX in manufacturing industries. The success of this move largely depends on the speed at which SAP can get its manufacturing clients to move to S4/HANA, or at least to make the decision to do so. Manufacturers who have decided to move should start the journey with sidecars to generate quick value and then accelerate it when the cloud offerings become mature and complete enough to justify the move by accelerating value.

Categories: Cloud, Industrial Transformation / Digital Transformation, Industry 4.0 / Smart Manufacturing