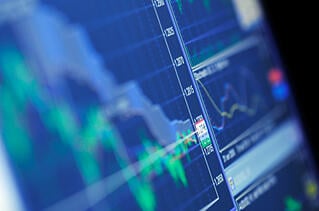 Enforcing quality standards is becoming progressively complicated. Today, you have to contend not only with increasingly complex products and processes, but with a chain of global suppliers as well. Add in the viral nature of consumer communications and social media—where small product issues may quickly blossom into painful indictments of reputation and performance in the court of public opinion—and it's easy to see how quality executives' responsibilities have intensified.
To handle these added challenges around quality, you need to be as proactive as possible. It's vital that companies are able to identify, prevent, and resolve quality issues closer to their source, since financial impacts increase exponentially as they progress through the value chain. As the old saying goes, an ounce of prevention is worth a pound of cure. This is certainly true with respect to investments in the cost of good quality and profitability.
Although there are a number of tools to manage quality, none may be better than statistical process control (SPC) at identifying, resolving, and preventing quality issues. In this post, you'll learn what SPC does to improve quality and how Oregon Freeze Dry, a leader in freeze dried food manufacturing, uses it to lower costs and improve the new product introduction process.
What Is Statistical Process Control?

Market leaders are turning to Statistical Process Control software as a way to nip quality issues in the bud. SPC is a quality solution that allows you to monitor, control, and optimize production processes in real time, both locally and across the enterprise. Through data collection, statistical analysis, visualization, and workflow capabilities, SPC monitors processes for variations outside predefined limits or specifications. It's used by a variety of roles in manufacturing, ranging from shop floor operators to leaders on the top floor.
SPC doesn't just deliver shop-floor and local benefits, however. It can also be leveraged at the enterprise level. Through the use of cloud-based Web portals, supplier partners and disparate facilities have the ability to sync production performance data to the enterprise system. Depending on the solution, continuous improvement professionals may also take advantage of relational database capabilities to turn big data into insights that can prevent quality issues in the future, or help to implement an improvement to a standardized production process that will benefit the entire organization.
Case Study: Leveraging SPC Software in Food Manufacturing

Based in Albany, OR, Oregon Freeze Dry (OFD) is a global freeze dried foods manufacturer. The company's most well-known brand is Mountain House, which supplies freeze dried foods to outdoor enthusiasts and customers who need long-term food storage. OFD's business performance is heavily reliant on its ability to seamlessly and effectively operate its production lines.
As a food product supplier, OFD is required to meet strict USDA weight regulations. Additionally, the company has a strong operational focus on lean manufacturing in cost and waste reduction. Since freeze drying and packaging are expensive processes, it's imperative that OFD identify any product weight non-conformances early in or, if possible, prior to reaching these two production stages to avoid the high cost of rework and repackaging. OFD decided to implement SPC software in an effort to optimize its production processes.
OFD's SPC software has given operators the capability to view real-time data on weight variations in the packaging process. This has allowed the company to identify and handle any weight non-conformance early on in the freeze drying and packaging processes. OFD Systems Analyst Tim Stutzman estimates that SPC software has saved the company at least 10 man-hours per day, including a substantial reduction in time completing paperwork.
SPC's Influence on the Role of Shop-Floor Workers
Interestingly, Stutzman also noted that SPC has had a direct impact on the operators' effectiveness, as they now have a much more active and analytical capacity compared to their roles on the first-generation DOS-based system, which revolved mainly around manual data entry. By training them how to monitor SPC software and make adjustments in the instance of deviation, they've been able to react to quality issues with autonomy rather than running them up the chain of command.
"Operators have gone from escalating issues to others to actually recognizing and resolving problems before they even happen," he said. "It's like night and day. We didn't have to force them, we just taught them the concepts and they bought into it."
Because it manufacturers new products each year along with existing ones, OFD has a robust NPI process to measure the costs versus benefits of taking on a new product. The company has included real-time data collection capabilities into this analysis, running a test line of product monitoring performance on a histogram with SPC, and making a decision whether or not to pursue it. This has helped to save costs, as the company has used this analysis to forgo some products that didn't generate a required return.
OFD's solution has helped more than just operators on the shop floor. The system back-end database runs on SQL Server, which allows the quality assurance team to easily run custom reports. This, in turn, helps facilitate USDA-required lot inspections prior to shipping, a process that was traditionally more burdensome, requiring considerable manual interaction. As is often the case with real-time data collection software, reporting modules have had a powerful impact on the ability to quickly pull data on the effectiveness of certain production lines, products, and regions.
Lessons from Oregon Freeze Dry
The way you view quality has a large impact on what types of investments you're willing to make. If yours is a process-heavy organization that requires adherence to strict regulations, or has prohibitively high scrap and rework costs, an initial investment in SPC software can have a dramatic effect on your operations as well as your bottom line.
In addition to providing immediate shop-benefits out of the box, SPC's capabilities can foster improvements in workforce involvement, competency, and growth by providing greater visibility on production operations with real-time data capturing. Market leaders are extending these capabilities across operations and taking advantage of SPC software as an enterprise intelligence tool.
For more information on how SPC can help to lower quality costs and the full version of the OFD case study, read LNS's most recent report, Enabling Real-time Quality Management with Enterprise-Wide SPC.