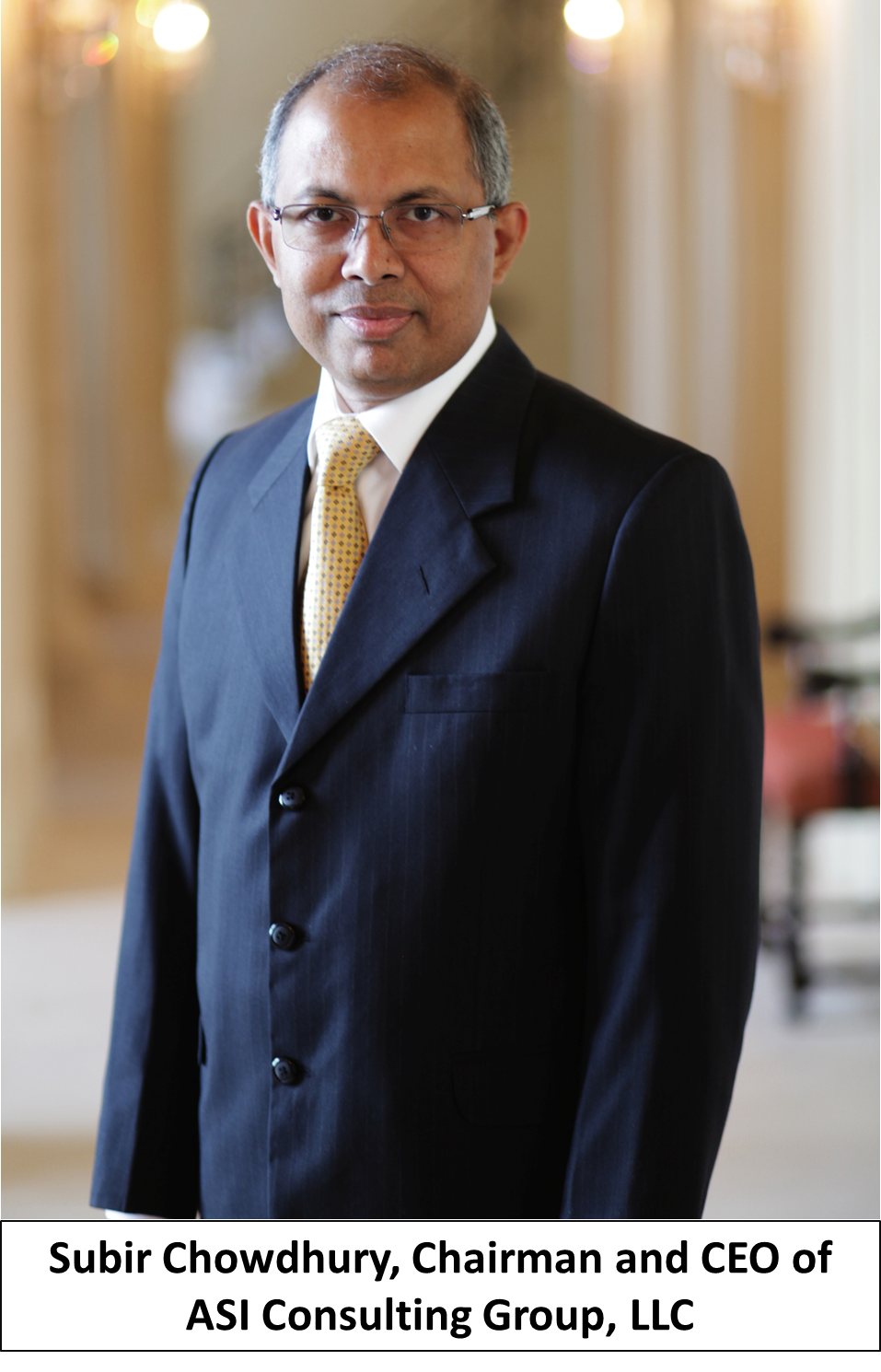 What's often overlooked by today's companies is that quality management is as much about people and leadership—the culture—as it is about business processes and technology. Some might even argue that having a sound quality management culture is essential for optimizing those other resources. That said, what is stopping companies from investing in quality programs or change management consulting to make quality every employee's responsibility?
In reality, changing your culture is not something that can be done overnight or with a one-day seminar. It is in many respects a way of life. And changing a culture into one that considers how each decision will impact quality is a process in and of itself, requiring a transformation of how quality is perceived in the first place.
To get more perspective on this topic, in January 2014 we had the opportunity to speak with Subir Chowdhury. Spending the last 20 years in quality management, Chowdhury, who is the Chairman and CEO of ASI Consulting Group, LLC, has been described by the New York Times as the "leading quality expert" and by Business Week as "The Quality Prophet." In addition to authoring 13 books on quality management, he advises a number of the world's leading CEOs and companies.
Below is a short excerpt from our interview, and the full transcript can be downloaded for free here.
LNS: We've been following your website for quite some time now, and have noticed you too talk a lot about quality being viewed as a department rather than a responsibility. Why do you think this topic is so important?
SC: My experiences have enabled me to see many different management styles, organizational cultures, and strategies. Some have worked and some haven't. And what I'm most interested in is finding out what works.
Some time ago my consultancy was contracted by two companies in the same market. One of them was achieving a 10x return and the other was achieving a 100x return. I had my best people trying to figure out the differences between these two companies that seemed virtually the same. We were stumped, that is, until we looked at the people and leadership—the culture. One culture had quality engrained in it. The people wanted to develop good products, and not just because the boss said so. They felt compelled to do so. The other company had a quality department that was focused on pushing Six Sigma onto its employees. The results were quite different.
That experience actually helped lead me to develop my concept of "Quality is Everyone's Business," or QIEB.
LNS: Our research has shown that many companies rely on a single department to be the source of quality improvements, when in reality it should be an organizational effort. Could you tell us a bit more about QIEB?
SC: QIEB is about extending the responsibility of quality from the CEO down to the janitor. Everyone. Traditionally CEOs do not have a quality background and don't know what good quality is. They believe if there is a quality problem, then it's time to talk about quality. But when everything is going right they don't talk about quality. It starts with your leaders. And it's the companies where the CEO takes the time to learn about quality and understand it where it becomes everybody's business, and responsibility. Those are the companies that believe quality should belong to all functions.
LNS: It seems like most companies today are focused more on quality process improvement than developing a culture of quality. Based on your comments, it seems like this way of thinking should be reordered.
SC: People ask me this question all of the time: "What is more important, people or processes?" Before even thinking about the process you have to think of the people. People have to have the mindset of quality.
In many cases, you will find that in one year some Six Sigma Master Black Belt completes successful project after project with unbelievable values, whereas some other one might only finish one or two projects with no major values. The fundamental difference is the first person has quality mindset and the second person with fewer projects does not have the quality mindset. Even though both are practicing process quality, one is delivering far better values for the organization than the other but both are Six Sigma Master Black Belts. And, unfortunately, over 80-90% of people who go through quality training seem to lack 'quality mindset.'
What I'm saying now is to practice process quality you have to have the 'quality mindset' in the first place. If you don't have that, you should not even practice process quality. And what I mean by a quality mindset is you have to have self-awareness that quality belongs to you and it starts with you. Please do not do projects just to please your boss or get certification. Put your heart into something you believe in and do it for bringing value to your organization. Most importantly, do it for your own 'self' satisfaction for creating value.
LNS: So do you think that CEOs with quality programs or initiatives in place that don't preach a culture of quality are wasting their time and capital resources?
SC: Many companies embrace quality methodology, whether it's Six Sigma, Design for Six Sigma (DFSS), Lean, my concept of LEO–Listen, Enrich, and Optimize – or something else. But the real issue is that you shouldn't be embracing quality just to save money and wash your hands at the end of the day.
If you want to develop a competitive advantage and capture dominant market share, it has to be driven by your people. When Steve Jobs delivered a product, he made sure the customer experience was as good as the product–as perfect as possible. Were his products perfectly flawless? No. But he had a culture of people intent on delivering products that made Apple's customers' life better, and doing that means you're thinking about how each of your decisions will impact the quality of the product.
That was an excerpt from our interview with Subir Chowdhury. If you're interested in reading the entire interview and analysis from LNS Research, click here or follow the button below.
Categories: Operational Excellence, Enterprise Quality Management System (EQMS), Culture