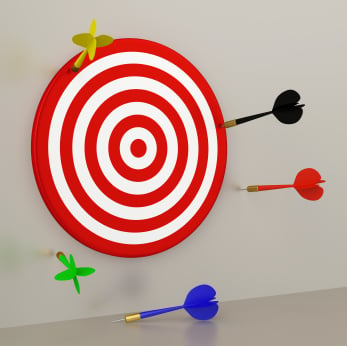 In our most recent Manufacturing Operations Management Survey over 87% of companies have instituted some type of Operational Excellence or Continuous Improvement initiative. Unfortunately, it's not uncommon for there to be difficulty in determining whether or not progress is being made toward those initiatives. So what's one major thing standing between you and your Operational Excellence targets? There's a good chance it's an effective metrics program.
In this article, we'll examine the LNS Research Model of Operational Excellence as well as the role that an effective metrics program can play in making your goals a reality.
The Reciprocal Relationship between Operational Excellence and Metrics
Operational Excellence and metrics programs have an interesting relationship. Without OpEx initiatives that establish the corporate culture and a common management system it's arguable that it would be very difficult to enable continuous improvement and metrics wouldn't get much attention.
On the other hand, without the ability to monitor and identify areas for improvement over time with metrics, it would be incredibly resource-consuming to determine if you were even moving toward the goals of your Operational Excellence initiatives. The challenge is that setting business goals is much easier than actually executing on and achieving them, and metrics can help us understand what's working and what's not (while we can still do something about it).
An Operational Excellence Framework to Consider
At LNS Research we advise taking a holistic approach to Operational Excellence, one that aligns and then optimizes key resources – people, processes, and technology – with strategic objectives, and is supported by a strong metrics program.
Strategic objectives typically focus on a combination of areas, including finance, operations, quality, manufacturing, energy management, health and safety, and so on. However, as mentioned above, the challenge isn't in setting these objectives, it's in pursuing them by putting your resources into action. And, optimizing your resources for this purpose takes a tactical, well-thought-out approach.
Let's examine several important trends within each of these resource categories:
People: We may be moving toward a more automated manufacturing and industrial environment, but without people at the wheel, all of the technology in the world would be useless. Strong leadership and executive support are critical for any Operational Excellence initiative. It starts with the C-Suite (Chief Quality Officer, Chief Operating Officer, Chief Sustainability Officer, and others) getting on board, and that mindset trickles down to the rest of the organization.
Processes: For today's market leaders, disparate systems and business processes are slowly becoming a challenge of the past (and closed-loop/end-to-end business processes are the future). It's imperative that you start to standardize processes globally where synergies exist, making them transparent, compliant, and collaborative across the value chain.
Technology: Whether it's Enterprise Quality Management Software, Manufacturing Operations Management Software, Enterprise Resource Planning, Industrial Energy Management Software, or another enterprise software solution, there's a trend emerging whereby companies are beginning to deploy enterprise-wide systems. These deployments leverage a combination of standardized business processes in combination with today's automation capabilities and software applications to manage the complexities of different manufacturing locations. The resulting communicative and collaborative capabilities are incomparable to the IT disconnect that many companies deal with today.
To optimize the impact of metrics, today's most advanced companies are harmonizing the resources noted above, intelligently streamlining processes, data, and content from across the value chain to the right people and in the right context. It's often the more granular efforts by different teams across the value chain – working both collaboratively and independently – that amount to aggregate improvements toward strategic objectives.
Once you've achieved the right level of visibility with metrics, one of the most powerful characteristics of a strong metrics program is in its ability to enable continuous improvement. Specific goals for strategic objectives may be met, but in the long run, you can always raise the mark for future performance. Without universal metrics visibility, this continuous improvement mentality would be a challenge to even conceive.
Choosing the Right Metrics for Your Organizations
The right set of metrics can be instrumental in monitoring how effectively those resources are being used, and if a particular resource or set of resources needs to be reallocated, ameliorated, or changed entirely. But, it's important to remember that every organization has its own set of challenges and corresponding strategic objectives. As a result, each will rely on different combinations of high-level metrics as well as more industry-specific and job role-specific ones.
For instance, in manufacturing we can look across a number of categories, such as customer experience and responsiveness, quality, efficiency, inventory, compliance, maintenance, flexibility, innovation, costs, and profitability. The list may change when we focus on other business units or areas along the value chain, but the concept of Operational Excellence and continually improving on what's most important for the success of your business remains.
Finally, when building a metrics program it is important not to confuse results with process performance. We need to have some metrics that report how we have performed in the past and another set of metrics that tell us how we're are doing right now, as well as an understanding of how current process performance can be predictive of future results and what actions we can take now to improve future results.
For more information on this topic, read LNS Research's Report, "Enabling Operational Excellence with Manufacturing Metrics." The report provides an in-depth look at the Operational Excellence Framework and also shares a list of metrics manufacturers should be focusing on within their manufacturing operations.
---
All entries in this Industrial Transformation blog represent the opinions of the authors based on their industry experience and their view of the information collected using the methods described in our Research Integrity. All product and company names are trademarks™ or registered® trademarks of their respective holders. Use of them does not imply any affiliation with or endorsement by them.