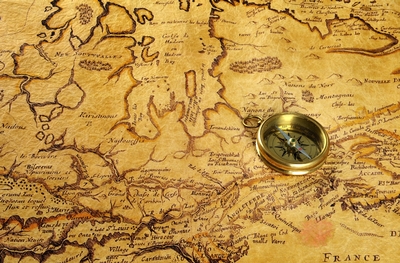 You're a corporate quality director at a multi-site enterprise with operations spread across the country or around the globe. At some point, you're going to face the question: how do I keep my local quality leaders engaged, and on the same page?
It's a question we'd be excused for thinking is only as old as the dawn of big business. But it's been around for millennia. Just imagine the challenges an early Roman emperor would have faced trying to get all his provincial governors, generals, and magistrates to stick with the program. With teams spread across Europe and the Mediterranean coast, separated by months of travel, it'd be tough for him to keep everyone aligned.
And yet, the problems he faced and the tactics he used aren't that dissimilar from the challenges corporate quality leaders leverage to keep their teams on track today.
In this article we'll explore the five top tips corporate quality heads use to keep teams on the same page. But first, let's set the stage by talking about the different types of quality management leadership structures:
Centralized, Decentralized, or Hybrid?
We've identified three types of quality management decision-making structures:
Decentralized: Local quality managers are afforded a lot of autonomy; they meet broad-based quality objectives, but have some independence in how they meet quality those objectives.
Centralized: The corporate quality team sets expectations, and determines how people, processes, and technology metrics will be used to manage quality across the organization.
Hybrid: People, process, and technology standards are driven by corporate leadership, but there is flexibility in implementing and executing programs at the site/regional level.
We often talk about the role of technology and its relationship to people and here that dynamic is particularly relevant. Local quality leaders need to feel engaged with quality processes if companywide quality programs are to be successful.
Here are five points that best align the motivations of local quality leaders with objectives of enterprise quality goals.
1. Decision-Making that Gives Quality Managers Some 'Skin in the Game'
Quality leaders need to feel involved in the decision-making process. This can manifest at plant level, or can be achieved collaboratively with executive quality leaders.
Look at Six Sigma, or other top-down-driven quality frameworks. When executive leadership decides to implement standards, we often get a directive-based, trickle-down approach where local leaders are handed sets of standards to achieve, and metrics-based objectives to meet.
In contrast, when local leaders are given some investment in the process they become more motivated to make programs work. Establish cross-functional teams with a variety of roles, from local quality leadership to executive members, to brief all parties on why, what, and how quality programs are implemented.
There's a human quality at work here: it's the ownership and investment employees feel when they feel they are part of a process.
2. Revamp Incentives to Align with Quality Objectives
Financial incentives are often aligned with financial metrics. How did we do this quarter? How many new clients? How many renewed deals? If we meet targets, we reward managers accordingly. That can work from a sales and marketing standpoint, but local quality leaders think with a different paradigm. Defect rates. Equipment downtime.
How about translating parts of your incentive programs to align with local quality imperatives? When we have incentives aligned with day-to-day performance metrics on what quality leaders actually think about, they are motivated to produce better results.
3. Succession Planning and Leadership Development
Executive leadership sometimes takes local quality leaders for granted. Based on excellence, corporate says 'They're doing a great job, and they'll be there. So let's not change anything.'
Bad logic.
When you realize local quality leaders 'get it' and are able to implement and achieve results, make those people owners of succession strategies.
The natural barrier to overcome is convincing these leaders you are not seeking their replacement. You want to ensure knowledge can be transferred to new talent when and if legacy talent decides to retire, gets promoted, or finds new positions.
Once you have qualified talent, implement a formalized training and development program to get the next generation of quality leaders on track for process ownership. There's nothing wrong with finding talent externally, but cultivating and developing leaders internally is significant. No onboarding. No ramp up. Plus a legacy knowledge of how you do things and why you do them. Not to mention an understanding of your corporate culture, mission, vision and values. That can't be paid for.
4. Provide Technology
In the past, we outlined the difference between centralized, decentralized, and hybrid quality management operations. Well, think of technology in relation to the speed and coordination of a Roman Emperor's armies.
Strong hybrid frameworks leverage technology to track performance and achieve quality objectives at both the local and corporate levels. This can be done with a mix of EQMS solutions and on-the-ground manufacturing software solutions.
Leverage the right technology vendor to provide a bird's eye and site-level view of quality performance to keep everyone on the same page. If local quality leaders see their day-to-day reflected in real-time metrics, they'll be a lot more motivated to showcase 'wins' for the company.
5. Invest in Resources to Transform
21st-Century change needs local quality leaders to determine what tools they need to succeed. Think globally and look at the long game: are the tools one local quality leader wants to implement going to play with the tools his counterpart half a world away will want to implement?
Here are some of the kinds of resources you will want to turn to as you shift towards organizational change that will facilitate improved companywide quality alignment:
Invest in solutions that can be easily implemented. Cloud-based solutions can be ideal for globally distributed companies.
Invest in training to ensure all end users are prepared to actually use the solution and user adoption rates are strong.
Look to change management consulting to provide local quality leaders with all the skill, resources, and preparedness they need, even if that means driving cultural change.
Invest in the resources, but also develop a strategy, and when you build cross-functional teams for defining requirements and evaluating solutions, intersect multisite needs, global requirements, and individual preferences. The latter point speaks to user adoption, and like the weakest link in a chain, or the poorest general in a Roman army, a system is only as good as its user adoption rates.
The tried-and-true values of motivation, engagement, and communication could be applied in both contexts – Roman and contemporary – equally. In the end, these tips are based on the meeting of psychology and technology.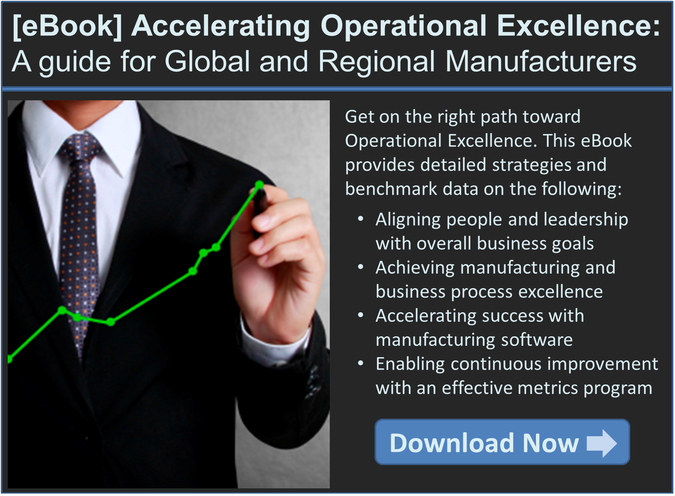 Categories: Enterprise Quality Management System (EQMS), Continuous Improvement, Culture