Implementing and executing on a global quality management initiative is a challenge faced by many of today's leaders, and the same can be said for quality management at the local level. This article discusses the main reasons why local quality initiatives fail to take hold.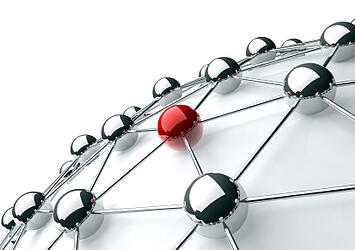 In today's globally competitive environment, companies are faced with several interconnected and conflicting challenges: product and supply chain complexity are rising while operating margins continue to get tighter. It's often the case that senior leaders look to the corporate quality department for answers, but the truth is that local quality management groups play a vital role in overcoming these challenges as well.
With boots on the ground, local quality groups have the ability to make an early impact that can extend all the way down to the bottom line. They carry out the more tactical quality management processes that drive improvements such as corrective and preventive actions, conducting audits, statistical process control, and compliance management. Unfortunately, the power of these groups is often overlooked and they're not provided with the resources needed.
Are you enabling your local quality leaders and groups to make performance improvements or standing in their way? Below are 10 reasons your local quality management initiatives might be set up to fail.
1. You're not providing internal education
Whether it's onboarding new employees or updating existing ones on changes to regulations, policies, or quality specifications, a strong internal education program can go a long way. Enterprise Quality Management Software (EQMS) typically has employee education modules built in, so corporate quality can verify that the appropriate local personnel is up to date.
2. You're not properly incentivizing quality improvements
It's easy to measure and reward a facility based on its ability to meet time and quantity requirements, but don't forget to include quality. By incentivizing improvements to process and product quality, you're planting the seeds for long-term profitability gains.
3. You haven't developed a good plan for mergers and acquisitions
The dynamic nature of industries like consumer products make M&A's a precarious situation for quality management. A newly purchased company will likely have different ways for managing change, corrective actions, and so on. It's critical to have a sound plan in place that covers people, processes, technology, and metrics.
4. Your technology isn't enabling cross-functional interactions
Integration with different enterprise systems across the value chain has never been more feasible, and market leaders are turning these connections between functional groups into a competitive advantage. Give your local quality groups more power by closing the loops between procurement, engineering, manufacturing, and service.
5. You haven't included quality in continuous improvement initiatives
Major continuous improvement initiatives like improving responsiveness to customer demands or manufacturing efficiency are closely related to quality, but the connection can be easily overlooked. As mentioned, local quality groups can drive early improvements in quality that have lasting impacts. Include corporate as well as local quality groups in these initiatives.
6. Your company perceives quality as a policing function
Although quality management can be a source for improvements in numerous performance areas, many employees perceive the personnel as police rather than supporters. Changing this perception may require a cultural transformation, which is most successfully driven by executives and senior leaders and then trickles down to the local groups.
7. You're not sharing lessons learned

Similar to the point about training management, lacking a formal system for communicating and collaborating on process improvements can be a serious challenge for local quality groups. Without the ability to learn what's working at facilities with similar processes or issues, that knowledge stays put when it could drive improvements. Again, EQMS generally has solutions for this, such as document control.
8. You're not communicating metrics and KPI improvements
Without visibility into quality and manufacturing metrics and KPIs, it's a challenge to compare different facilities and determine which may need additional resources. Many organizations face a distributed IT environment that doesn't enable these types of comparisons. If you're in this situation, it's time to start evaluating options for enterprise-wide quality.
9. You haven't properly defined "Good Quality"
It can be harmful to have too much oversight over local quality management groups, but it can also be harmful to not have enough. In many large companies, there's a challenge with properly defining what's considered satisfactory when it comes to quality management. Make sure each facility is aligned on what's an acceptable defect rate, scrap rate, and so on.
10. You haven't empowered local quality management leaders
Quality initiatives need executive support, but executives aren't the ones who make the day-to-day decisions in plants. It's important that you outline and provide local quality management leaders with responsibilities that they'll be held accountable for. These responsibilities can empower them to not only make sure quality targets are met, but also to identify innovative ways for meeting them that could benefit the entire organization.
Transforming the Culture of Quality in Your Organization
The above examples extend across a number of people, process, technology, and metrics issues, however, one constant is the need for a cohesive and supporting culture of quality. Whether they're in a quality-specific function or another function, when employees consider quality a responsibility and not just a department, they're automatically considering the effects of their actions. That transformation is central to making quality a differentiator.
If you're interested in leaning about how to build a quality culture, join LNS next week on December 12 for the next Global Executive Council Meeting. LNS Research President & Principal Analyst, Matthew Littlefield, will join Louis Cheung, Senior Vice President of Quality Management and Supply Chain at Bostik, for a discussion on how to build a quality culture and achieving operational excellence. For more information, follow the link below.
Categories: Enterprise Quality Management System (EQMS), Culture