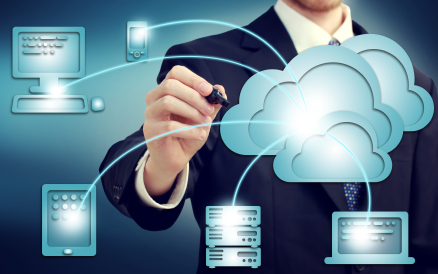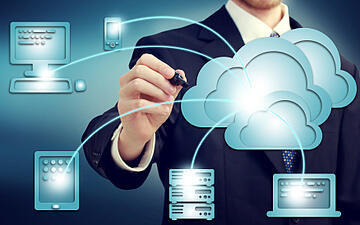 In comparison to other areas like sales, marketing, and service, in the past manufacturing executives have not been particularly savvy when it comes to implementing emerging software on the plant floor. But over the years we've been watching companies like Plex Systems' change that, moving forward the capabilities and adoption of cloud-based manufacturing solutions. The hundreds of manufacturers at the PowerPlex user conference last week were a testament to that forward progress.
Plex Systems is a manufacturing Enterprise Resource Planning (ERP) solution provider and has been one of the driving forces behind the manufacturing cloud for years. Held on June 9-11, 2014, in Grand Rapids, MI, this year's PowerPlex was one of the company's biggest, with over 900 attendees, 200 of which were customers.
Key Announcements at PowerPlex
The conference included many important announcements that spanned several different themes we'll discuss further below:
Changes in Management
Over the past year the company has undergone a management transition of several key roles. As he continues in his role as the new CEO with more than a year under his belt, Jason Blessing is the most notable of these. Since his arrival, other key executives have joined as well to head up critical functions such as marketing, R&D, finance, services, and sales, to name a few.
Media Recognition
There was plenty of buzz around an article last month written on Plex Systems in BusinessWeek. Entitled Plex Systems: Detroit's New Dashboard, the article increased the company's exposure and highlighted a few of its customers in the automotive industry: Ralco and Inteva Products.
New Funding
Another announcement that, not surprisingly, had its fair share of buzz was the $50 million round of funding the company has recently received from T. Rowe Price Associates, Inc., with participation from existing Plex investor Accel Partners.
Enhanced Product Portfolio
Finite Scheduling Module: The company announced the release of its Finite Scheduling Module. Where previously Plex customers used a partner solution for scheduling, they now have the ability to leverage this functionality within the Plex solution. This will offer more customers more configurability, constraint reporting, and the ability to perform "what-if" analyses while scheduling people, resources, materials, etc. within plants.
Plex Enterprise Edition: Starting this year, Plex Enterprise Edition will offer accounting, corporate cash management, sales order management, and purchasing capabilities. Current Plex users will have centralized visibility into all of these functions with the ability to drill down into any of their manufacturing plants.
Role-Based User Interfaces and BI Integration: The company also announced its move into a role-based User Interface: F5—starting with the availability of its first role of finance executive. Other roles will be added in the near future. Additionally, there has been an added focus on mobility for the SmartPlex offering, including new menu functions, document control, and the ability to integrate Intelliplex, that company's Business Intelligence solution. With the company's growth outside North America, it also announced its regional add-on packages, including Regional Reporting, Language, and currency.
LNS Research Analysis
Plex has continued to add new functionality to its product, providing customers with broader and deeper functionality in its cloud-based solution. As the company continues with this process, it will gain in appeal to larger companies, and face increasing pressure on the part of its product development team. And while Plex lacks the financial pocket depth of some of its competitors, the aforementioned capital investment should be instrumental in helping Plex cope with this pressure.
Plex has also experienced success with its concept of customer-centric product development. Because of its single-instance multi-tenant implementation, 100% of customers are on the same release, speaking the same language. This has enabled the company to have a very active customer community that provides feedback into new product enhancements and development. It will be interesting to see how successful the Plex team is with this model as the customer-base grows.
Another area to watch is the company's move to new industry verticals. Plex has been pursuing the process industry (predominantly F&B), putting it on a trajectory to compete even more aggressively against the likes of Oracle and SAP in the future.
Finally, it will also be interesting to see how much traction Plex is able to get with the Systems Integrators (SI) community. The success of any software company is tied to its partnership and alliance strategy. Plex has not been strong in this area to date, but senior management is cognizant of this fact, with plans to address it in the future.
To learn more about Plex, read LNS Research's Manufacturing Operations Management Solution Selection Guide below.