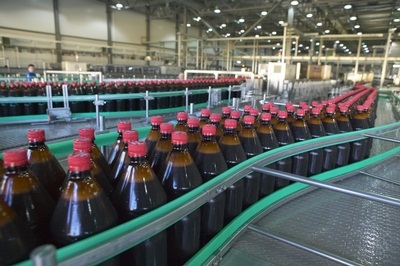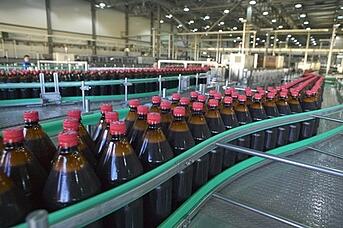 Over the course of the last several years, cloud solutions in the arena of Enterprise Resource Planning (ERP) and Manufacturing Operations Management (MOM) software have gone from a pool in which few wanted to dip their toe, to a place where many are comfortably swimming and enjoying the lifecycle benefits the architecture provides. Initial concerns about security and safety still exist, though vendors have advanced their offerings and showed enough social proof in the marketplace to quell the foremost worries.
And, as time moves on, these concerns about connectivity, security, and others are being further addressed as technology and software architectures advance. LNS Research sees cloud technology as being an important component of next-generation software architectures in the manufacturing space.
In the spirit of adding education and clarity to the manufacturing software space, LNS Research has published its Manufacturing Operations Management Solution Selection Guide. The guide includes a detailed writeup of 20 of the top vendors by key strengths and attributes, and is the premier resource for manufacturing executives considering an implementation.
Over the past several months we've been highlighting the vendors in the guide. This week we're looking at Plex Systems, a Troy, MI-based solutions provider known for its 100% cloud approach.
An Overview of Plex Systems' Manufacturing Software Capabilities
A pioneer in the cloud ERP space, Plex Systems' offerings cover the full range of ERP functionality as well as Supply Chain Management, Business Intelligence, MES, and Quality Management functionalities. These are offered in a modular approach, allowing customers to choose just what is needed while facilitating data sharing across a customer's instance in the cloud. Additionally, customers with multiple manufacturing sites can determine which data and applications will be shared and which will be locked to a specified manufacturing location.
Plex Systems released the IntelliPlex Business Intelligence offering in late 2012, enabling customers to perform analytics and visualizations across multiple manufacturing sites and to correlate metrics across both business and manufacturing data. This solution runs in "near real-time" with cloud report server updates occurring every four hours, which is fast enough for business decision-making, but not intended for "minute-to-minute" plant floor decisions.
The company targets small and medium discrete manufacturers, and has found that its solution is also a good fit in hybrid industries open to rapid deployment, cloud-based solutions, which has led to notable inroads in the food & beverage industries. A key strength for Plex Systems is the ability for customers to configure out-of-the-box, enterprise business-to-manufacturing processes that include design engineering, supplier relationships/EDI, planning and scheduling, manufacturing execution, and performance management.
Based on feedback at the company's user conference, as well as discussions with its customers, Plex Systems' customers display a level of passion, success, and conviction that shows the faith they have in the company, and its approach in the manufacturing space. Going forward, the company is focused on strengthening its solution with higher speed data warehousing, SQL and external database integration, data and visualization mash ups, real-time quality procedure compliance, and meeting additional food & beverage industry requirements.
A Closer Look at Plex's Software Functionality, Strengths and Characteristics
For more information on Plex Systems, its strategy, solution strengths, and other attributes, be sure to take a look at our MOM Solution Selection Guide, accessible below. The guide provides a more detailed overview of Plex Systems and other vendors across the MOM landscape - based on criteria such as specific functionalities, time-to-solution value, company sizes (enterprise, SMB, etc.) served, industries served, geographies served, and others.
The guide, with its entire comparative analysis of the top manufacturing operations software vendors, is available below.