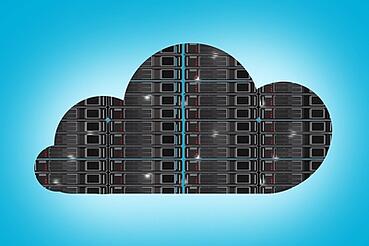 The manufacturing industries are constantly looking for ways to cut costs, increase revenue, efficiency, speed, and so on, and advancements in technology are key to furthering this cause. Today, there are several emerging technologies that are having a significant impact on how companies operate. And one that is being embraced with increasingly open arms is cloud manufacturing software.
Cloud, or software as a service (SaaS), based solutions offer many benefits to end users that are making it attractive to manufacturers. There are of course still the ever-present security concerns and the question of data ownership, as well as the more cut-and-dried issue of network connectivity. And it should be noted that one of the keys to making a cloud-based manufacturing operations solution viable is to ensure that that architecturally there is enough redundancy that production will not be affected if access to the cloud is interrupted.
Nonetheless, the rise in adoption rates shows that many manufacturers are seeing enough advancements in cloud technology and the associated quick ROI for implementing cloud-based software solutions today, along with an anticipation for even larger considerations for tomorrow.
In this post, we'll look at some of the top benefits manufacturers are expecting by moving to the cloud, drawing from data collected from the 2013-2014 Metrics that Matter research study, conducted between LNS Research and MESA International.
1. Lower the Cost of Software Ownership
As organizations are always looking for ways to save money, this may be the most immediate and visible benefit of making the move to the cloud, and research supports this. According to the MOM survey, when over 200 manufacturers and business leaders were asked their opinions on how cloud solutions would benefit their organizations, lowering the life-cycle cost of software ownership was the top response, with 39% of respondents.
As opposed to on-premise deployments, which typically require formidable up-front capital and time investments, deployment of a cloud-based solution is mostly dependent on integrating to the key data sources, and may take little more than a few weeks, possibly even less for simpler applications. Additionally, cloud solutions don't require the continual oversight by in-house IT or costly upgrade fees either, which quickly add to the cost of ownership total, particularly when factoring in the value of being able to reallocate IT time and resources for more pressing needs or business value. Tweet this benefit!
2. Unburden IT Organizations from Server Maintenance and Software Updates
As touched upon above, removing IT from the constant oversight of software frees up these time and people resources for other projects, and is among the most immediate and visible benefits of going to the cloud. This was the second-most selected choice for this survey question, with 37% of responses.
Particularly among companies such as SMBs that may have very limited IT resources to begin with, the elimination of requisite internal hardware, support, service, patching and maintenance from their list of responsibilities can be very attractive. Tweet this benefit!
3. Speed Time to Implement Manufacturing Software
With 29% of survey respondents choosing this as the top answer, speeding the time it takes for an implementation is definitely an expected benefit of a cloud delivery model. Particularly among companies that may be in more of a dire need to upgrade operational abilities than others, the time to get up and running with a new system can vary greatly. And the cloud delivery model can cut down on this time many times over when compared to an on-premise implementation, which may take months before it's up, running, and effective. Tweet this benefit!
4. Enable Performance Information on Mobile Devices and Improve Collaboration
From a functionality and information facilitation standpoint, one of the benefits of cloud versus on-premise solutions is its ease in communicating and collaborating via the Web. Twenty-four percent of respondents, respectively, chose these answers as the top response for expected cloud benefits.
The cloud delivery model is easily scaled across a manufacturing facility, business group or enterprise, and can provide visibility into detailed performance information and easier collaboration across an increasingly mobile workforce. Greater mobile visibility and collaboration enable quicker and more accurate decision-making and subsequently, greater operational agility.
Though all interrelated, some of these benefits are more easily quantifiable than others. Time to implement and software life-cycle costs for example, are much more predictable values than some of the potential benefits of increased collaboration and decision making. However, the softer benefits like real-time, mobile performance management, leadership visibility and employee morale are still very important for long-term operational and financial success. Tweet this benefit!
Metrics that Matter: Manufacturers Speak Out
We'll be talking more about the current benefits and attitudes among leading manufacturers when it comes to these next-generation technologies that are being leveraged in the manufacturing world and enabling operational professionals to innovate in new ways. You can access this wealth of information by downloading the LNS Research/MESA International eBook below.