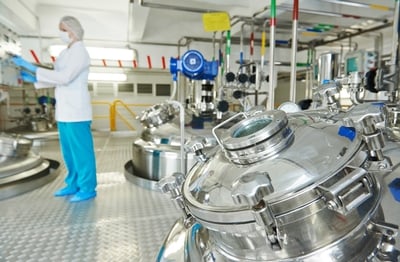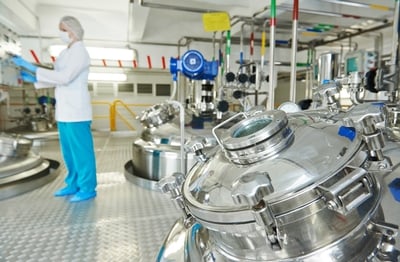 The corrective and preventive action (CAPA) process remains the most widely adopted element of all automated toolsets within an Enterprise Quality Management Software (EQMS). This will be no surprise for organizations that have implemented an EQMS or those planning to in the near future.

There are some best practices that if adhered to will help ensure the most benefit and the highest possible yield from these efforts. CAPA by definition is at the core of an EQMS because it represents, in its purest form correcting or preventing unwanted, unplanned and/or uninvited deviations or issues with one or more ACTION or ACTIONS. At the heart of this process is getting things done so as to contribute in protecting, improving, and growing a business.
In this article we will explore three ways that an organization may be failing to leverage the full potential of their CAPA process across the enterprise and why. We will discuss harmonization, context and control, and efficacy.
1. Harmonized Does Not Mean Homogenized
Large and medium sized business face many challenging decisions when undertaking an implementation of CAPA as part of their EQMS. One challenge from a CAPA perspective (though also true for other processes), is how do you incorporate the different needs of your various stakeholders, yet meet the need to handle core CAPA requirements in a harmonized closed-loop manner? To address this challenge, it is important for us to adopt a common vocabulary around CAPA. Have stakeholders build and own a glossary of CAPA terms. Vetoes if allowed will undermine this and other harmonization efforts.
The goal is to unite in this vernacular. This DOES NOT mean R&D, engineering, manufacturing, or the field should not have specific types or categorizations of CAPA compared to shipping or customer service. Nor does it mean dedicated sections in a form or origin/route into the CAPA process from a non-conformity cannot be accommodated for different departments. Quite the opposite, the process is harmonized overall and common context is maintained yet where a truly unique requirement demands, the CAPA process should allow for this.
Achieving a situation where a member of the workforce can access, generate, understand and interact simply and easily with CAPAs that are assigned to them or owned by them and move forward or challenge with effort directed at the actual task(s) and not the data is the goal. It is something a common language and tuned platform will deliver.
2. CAPAs Lacking Context and Workflow Control Are a Liability
Based on the vernacular of the CAPA harmonized approach, it is critical that we consider scope, context, and workflow. A single holistic workflow might be enough for a straightforward non-manufacturing organization like a freight company for example. The context in any and all CAPAs however has an immediate and ultimately enduring value beyond preventing or correcting a specific deviation or issue. Technology plays a significant part in this. Even slim context such as origin (inspection, audit, complaint etc.) and type/category (supplier performance, product, process etc.) delivers value in a fragmented point solution, but expanded to an enterprise is arguably invaluable long-term. If captured effectively, this data constitutes reliable quality management 'memory' and delivers useful intelligence for retrospective, factual evidence on which to base resource allocation, can be utilized in performance metrics and takes CAPA from tactical to strategic importance.
Based on context (ideally deep and easily captured) and driven by defined workflows that are harmonized for the enterprise but configured to align with departmental dialect, a CAPA can be treated with appropriate priority and urgency. For some, the scope can be significant and may manifest in multiple sub-actions each with different owners and timelines. Others may have been fixed the same day they were raised.
Context from the origin has enormous value
Consistency in context capture provides intelligent analysis potential
Defend against CAPA liabilities with workflow and escalation
Without consistent, accurate and easily attributed context (and workflow) a CAPA record has the potential to become an orphan artifact or a member of a group of orphan artifacts. Often spreadsheets with locked-in data become the manifest of delinquency or even worse an archaeological dig during a review to unearth truth. These manifests, in turn, have significant potential to remain the problem of the quality department who then police for close-out. With dates and responsibilities attributed but often overdue or missing context, they are a record of non-action or of eventually expedited action due to a driver such as an imminent external audit. The liability may be realized without time to address, in an unannounced visit for example.
3. Automated Doesn't Mean Auto-Generated Actions (Yet)
Cognitive technology has come a long way and IBM's Watson did beat past champions at Jeopardy but it will be a while before even the best of EQMS vendors have every possible scenario for a CAPA across every type of enterprise covered. Building on the vernacular, context, and workflows theme it is important for the detail of a CAPA and root cause analysis to be factually described. The efficient and harmonized approach to launching and managing a CAPA has the benefit of providing an end-user with a better mechanism to concisely but accurately capture the action. The narrative could be very short given that contextual information capture is swift and comprehensive. The time spent in describing what detail is left is laser-focused. Some personnel are better than others at this and training is the key but much subjectivity has already been eliminated. The workflow, gates, and checks therein will add a validation layer to the process. Fortunately, the user responsible for the acceptance of the CAPA will not be wading through context embedded in an overly long description.
Harmonizing to a single vernacular with room for appropriate dialects and fast-tracking the capture of context in a consistent way helps the user by limiting time taken, reducing frustration and preventing undesirable subjectivity. At the same time, 'memory,' reporting, and intelligence is increased in value for the enterprise.