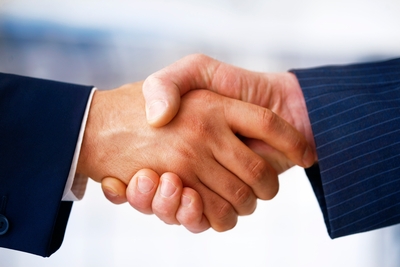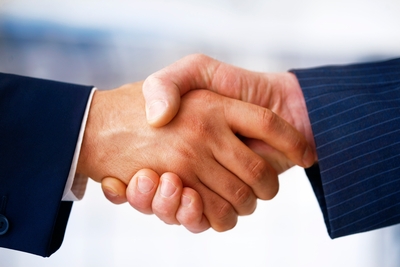 A couple of weeks back, we attended a special analyst webcast announcing the intent of Siemens to acquire Camstar, a long-time Manufacturing Execution Systems (MES) player, as part of the Siemens PLM software group. This transaction is on a fast track to culminate in November, 2014 with terms undisclosed, as Camstar is a privately held company.
Having recently attended the Siemens PLM and MOM analyst event in September (refer to this blog post on that event), we were intrigued by this next big move and we wanted to share the details of what was discussed, along with our analysis in this post.
Where the Companies and Offerings Fit
With this announcement, Siemens is expanding on its strategy to accelerate innovation across the product and manufacturing lifecycle for a number of vertical industries. By acquiring Camstar, which is a proven MES performer for the electronics, semiconductor and medical device industries, Siemens is extending its MES footprint in these markets and adding to their existing SIMATIC IT MES offering.
The other technology/portfolio fit that was highlighted by Chuck Grindstaff, President and CEO of Siemens PLM Software, was the synergies with cloud and big data capabilities. Camstar has recently made large investments in cloud-based analytics software–Omneo–which can provide a 360-degree view of product performance, quality, and reliability. Siemens intends to leverage these capabilities across more of the vertical industry software solutions that it provides.
Grindstaff also highlighted the innovation process, which starts with ideation (traditional PLM) and the utilization phases of production (experiences and operation). There is a clear intent to provide superior integration between Siemens' PLM design capabilities and Camstar's execution capabilities as part of the roadmap.
There was reference made to using the future Siemens MOM software framework, introduced to us at the September analyst event, to integrate the Camstar offerings. This future approach to MOM integration across the large and diverse Siemens portfolio is one of a backbone/framework that links communications and database schemas. It is intended to be a way to unify the important integration points across diverse Siemens and third-party software platforms.
By acquiring Camstar, which is headquartered in Charlotte, NC, Siemens also strengthens its North American MES footprint, with the ability to provide more local resources, and with a larger customer base to sell extended innovation solutions.
Scott Toney, CEO of Camstar, gave his perspectives on the initial customer and employee feedback. In his discussions with key Camstar customers, they were positive about new opportunities to link MOM/MES and PLM, greater access to support globally, and greater investment resources to advance innovation in products going forward. Camstar employees will continue to focus on core vertical markets for MES and Omneo, and be part of a 10,000-person software organization at Siemens that believes in the importance of R&D to improve product portfolio leadership, offering more career development opportunities for Camstar employees.
Our Take on What This Means to Customers and Potential Customers
We see this as great news for existing Camstar customers or potential customers considering to do business using Camstar offerings. The acquisition by Siemens takes one of the key concerns off the table for companies who are hesitant to commit their manufacturing enterprise to a smaller company. Even though Camstar has been operating since 1984, our MOM research shows that customers are trending towards taking an enterprise approach to MOM solutions using enterprise-class providers.
We believe that in general, Camstar complements Siemens' current MES business with its well-established capabilities in North America for discrete manufacturing, especially medical devices and electronic device history records, which are a nice complement to the acquisition already made by Siemens with Elan for the Pharmaceutical vertical. However, there are some specific areas of note below that customers and potential customers should be aware of.
Current SIMATIC IT and Camstar customers now have additional options to consider and discuss with Siemens in regard to their specific deployments and how to apply the 'out-of-the-box' vertical industry MES application that can best addresses their operational needs. Specific industries where we recommend having these discussions are electronics and mechatronics/medical devices.
There are integrations in use between Camstar MES and other PLM providers, and these customers should get confirmation that Siemens intends to retain the openness of the Camstar offerings to continue to support these integrations well into the future.
Existing Camstar automotive and automotive/OEM industry customers may want to re-evaluate their strategy depending on where they are in their rollouts, to consider leveraging Siemens' primary MES offering for the industry, which is SIMATIC IT.
New customers looking for innovation solutions in the electronics, semiconductor, and medical device industries should give serious consideration to the Siemens/Camstar combination of offerings. However, be aware that it will take some time before the PLM/MES integration and the MOM framework emerge on the Siemens roadmap.
The Camstar Omneo offering, which can provide a 360-degree view of product performance, quality, and reliability is new technology that is still unproven in the market compared to the well-established Camstar MES, so we believe there is more technology maturation and investment that needs to be done in this area under Siemens ownership.
In conclusion, Siemens is executing on a broad and exciting vision for the future of manufacturing industries and the acquisition of Camstar is another example of how it is putting its investments in place to execute. That said, vertical industry solution integration progress is slow and steady, so it's important that any company who partners with Siemens takes the time to align its execution plans together in order to truly realize innovation.