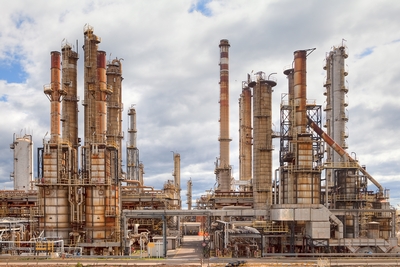 Asset performance management (APM) is a broad area in that it deals with ensuring all assets a business uses in the actual production of its goods or uses to produce a service, such as in a transportation company, are operating optimally.
The scope of APM ranges from on-machine sensing for performance diagnostics to the management of the maintenance workforce and spare parts, with applications like computerized maintenance management software (CMMS) or enterprise asset management (EAM) applications.
It can include tools to optimize the spare parts inventory, predictive analytics to perform condition-based maintenance (CBM) or reliability-centered maintenance (RCM) analysis and even very specialized tools for things like calibration maintenance or dead inventory disposal. Our APM Landscape research report helps show the range of APM applications and their relation to each other.
Sorting Through All the Options
LNS Research has published an APM Best Practices Guide that helps organizations architect the right solution set to match their particular APM processes and the staffing within their organization. Yet, even when organizations get a handle on what they want to do and identify some of the applications they may need to accomplish their goals, they often struggle with identifying the set of vendors that can actually help them achieve those objectives.
To help our clients produce a short list of vendors they might want to further investigate and to help them understand the scope of the solutions each vendor produces, LNS Research is in the process of producing an APM Solutions Selection Guide. This comprehensive document provides an in-depth look at a substantial set of key players in the APM space ranging from EAM and CMMS providers, to predictive analytics providers with APM-specific capabilities, to specialist applications like MRO inventory optimization. It will also cover the major automation and control providers who all offer some form of APM-related technology and solutions to facilitate CBM and asset maintenance.
The Solution Selection Guide, which is now available, is organized into three main sections. First off is an overview with suggestions on how to most effectively use the guide, the second is a capabilities matrix where vendors are compared side-to-side using the classic "Harvey ball" symbols one typically finds in any product comparison guide, and the third section is a detailed write up on each particular vendor that highlights their specific capabilities as well as our assessment as to when users should consider that vendor.
The guide is different than some other research firm assessments in that there is not an attempt to stack-rank vendors or suggest which vendors are better than others. Rather the focus is on where the vendor has strengths or alternately is capable but not necessarily focused on that functionality. LNS Research believes that virtually every solution provider is right for somebody and that given the uniqueness of each businesses' individual circumstance certain providers will just be a better fit than others. In other cases the roles may be reversed so that no vendor can claim to be the end-all definitive solution for every organization.
Covered Vendors Range from Large to Small
We have endeavored to include every major EAM/CMMS and Automation vendor in the guide. Where a vendor opted to not participate in our data collection efforts we have made an assessment based on the information they make publicly available. However, most vendors have elected to participate by providing LNS Research with written documentation of their solution functionality, a briefing to discuss that functionality, and a set of references that we contact to validate their information.
We also have included a number of more specialized vendors that focus on specific aspects of APM such as RCM, CBM, MRO Inventory Optimization that may not be broadly known throughout the industry but which we believe offer interesting and compelling functionality that may well be suitable for many companies. Suppliers are given the opportunity to review the content we produce about their company prior to publication for factual accuracy. Where a vendor declines to do so we have noted the fact and in those one or two rare cases suggest end-users do extra due diligence if they are considering them in their evaluation process.
Vendors are listed alphabetically to remove any suggest of ranking and the comparison charts reflect the vendors self-assessment of their focus areas, as validated by their references meaning users can quickly identify potential resources by functionality, geography or industry served or business size targeted.
Understand the capabilities of twenty of the leading vendors in the APM space by downloading our APM Solutions Section Guide. The guide contains comparison charts for the factors listed above and the detailed profiles of the twenty vendors ranging from automation companies, to enterprise software providers and includes many specialized APM solutions as well.
---
All entries in this Industrial Transformation blog represent the opinions of the authors based on their industry experience and their view of the information collected using the methods described in our Research Integrity. All product and company names are trademarks™ or registered® trademarks of their respective holders. Use of them does not imply any affiliation with or endorsement by them.