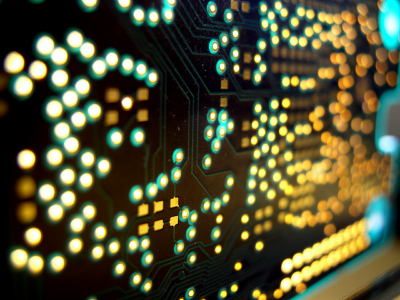 In a new four-part video series, PTC CEO Jim Heppelmann discusses the future of smart, connected products and how they're expected to impact the design, manufacture, operation, and service of products and industry at large. In this final video, Heppelman offers his thoughts on how companies should be moving foward with the Internet of Things (IoT), in what is an uncertain time, with nearly limitless possibilities.
"Manyfacturing executives are very intimidated by what's happening. If I were the head of a company that's been making diesel engines for the past 100 years, my company would know diesel engines. But the definitiion of what is a diesel engine is now changing quickly." Full Article...
When approaching an Enterprise Quality Management Software (EQMS) implementation, do you consider IT involvement a strength or a pain point at your organization? The answer may be tied to how much of a voice you've decided to allow IT in the selection process. Just as quality or operations may be operating under constraints and pain points imposed from on high, IT may very well be experiencing the same austerity. Establishing a cross-functional team that incorporates the departmental strenghts (and woes) serves well to optimize your chances of EQMS success given your current collective situation.
"You depend on IT to give you the tools you need to do your job, thoroughly and efficiently," says IQS CEO Michael Rapaport. "As such, you should really push for IT professionals to have a seat at the table and participate in the conversation when selecting EQMS." Full Post...
Since the first time the ISO 9001 and ISO 14001 standards were created and put out into the marketplace, they have served as a model for many manufacturing organizations for designing management systems. However, at the time, many organizations did not effectively deal with risk, only taking into account the minimal considerations to meet customer requirements and/or legal regulations. As Paula Oddy and Jeff Eves of Intertek report over at Quality Digest, the upcoming revisions of these standards will likely spell changes for many organizartions. Althought it removes mention or requirements for "preventive actions," the ISO 9001 standard actually puts far more focus on risk as it requires companies to identify both risks and all the ways those risks can be addressed for the management system to work properly.
Additionally, one of ISO 14001's revisions emphasizes where in the value chain an organization can control or influence performance in order to encourage external opportunities for improvement. Full Article...
It's becoming increasingly well known that Asset Performance Mangaement (APM) software is a key element in achieving several business goals, including sustainability managemet, energy management, manufacturing operations management, and others. Leveraging emerging technologies like Big Data, Cloud, Mobile, and the Internet of Things (IoT), today's APM solutions are gaining increased traction as tools of increased ROI and profitability. But solutions are not one-size-fits-all, of course. Effectively choosing the right APM software for you requires a deep understanding of your current abilities and desired strenghts as well as an understanding of the APM vendor market and which solution best suits your needs as well as aspects like delivery abilities, geography, company size, industry strengths, and others.
That's why LNS Research is developing its Asset Performance Management Solution Selection Guide. Scheduled for release in the second quarter of this year, the APM Solution Selection Guide offers APM professionals a comprehensive view of the vendor landscape, with analyses of the major APM players by each important buying and implementation consideration. As a prelude to the Solution Selection Guide, the LNS Research APM Best Practices Guide is a critical resource for APM professionals to better understand how APM fits in with their organization, what are the potential areas for growth, and, perhaps most importantly, what are the major advancements coming down the pike within the space to help companies achieve Operational Excellence? More here...