As early as 2012 LNS Research was asking the question: should companies be creating a Chief Quality Officer? With the launch of Quality 4.0 initiatives broadly across the industry, a focus on closing the loop from consumer experiences to product design, ensuring a culture of quality, and embracing new Digital technology; the answer to that question today is an emphatic yes. From mid-level to upper level, digital quality leaders are emerging across various industries to bridge the gap on digital tools, infrastructure and analytics.
The Digital Quality Leader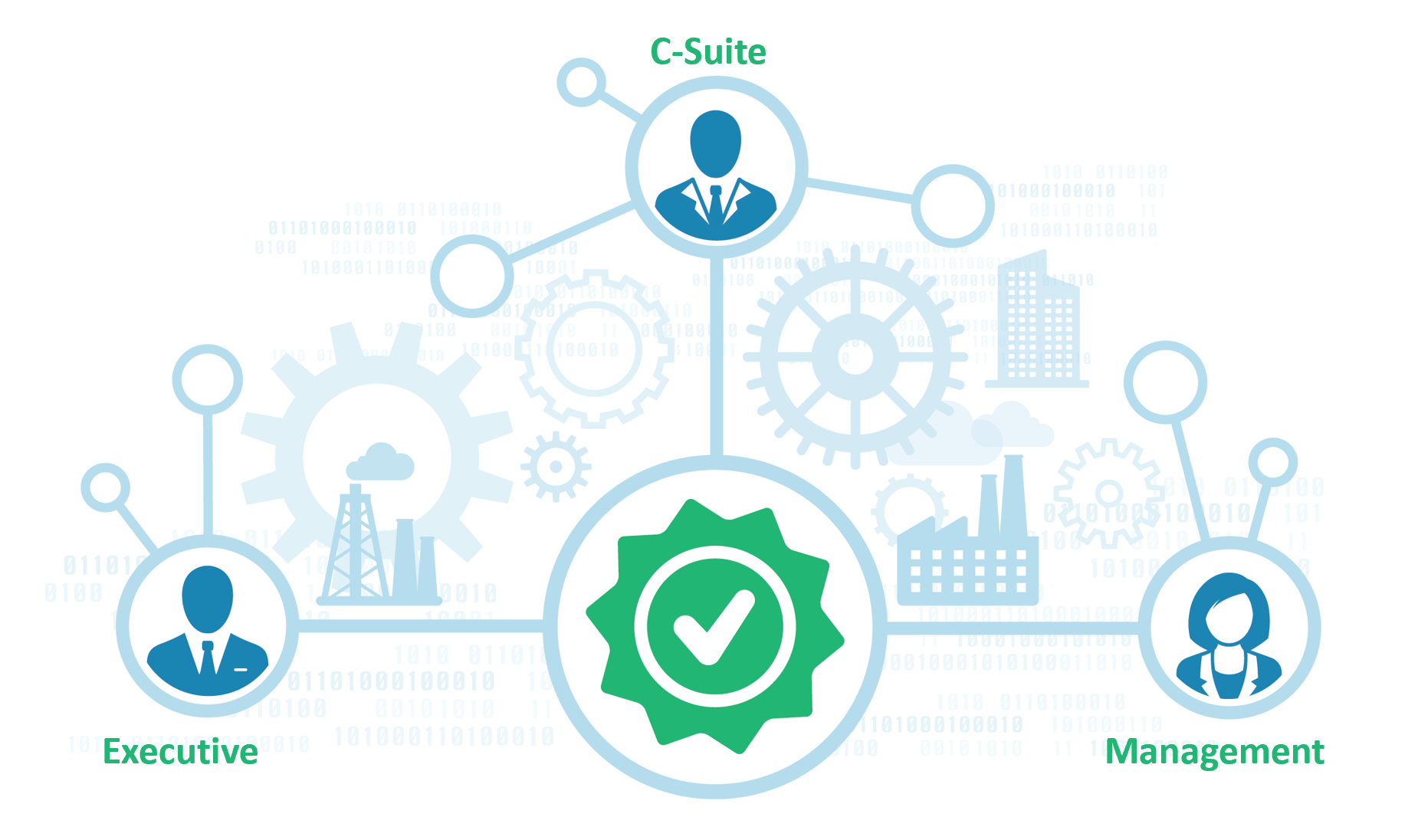 Designated digital quality responsibilities are increasing and some companies opt for full time positions with strategic objectives. Technology opportunities are growing exponentially, which only strengthens the need for digital quality leaders. Their titles differ across industries, as these new roles fill the gap on Information Technology (IT) and Operational Technology (OT) convergence:
Quality Management System Project Manager
Lead, Senior Systems – Quality
Quality Infrastructure
Global Quality Analytical Leader
Director Quality Processes & Tools
Chief Engineer Quality Processes & Tools
Manager Quality Digital Tools
Senior Manager Quality Systems & Technology
Senior Quality Assurance Analyst
Responsibility and autonomy vary, but one thing is for sure, these titles are increasing and expanding. Companies, depending on their transformation maturity, focus these new leaders on system development, deployment, and data analytics. Successful companies have strategies in place that incorporate these new digital quality leaders into the holistic transformation journey. System development and deployment leaders are often associated with cross-functional councils comprised of IT and operational leaders, while data analysts are typically associated with project-based teams. From digitizing standardized processes to hardware infrastructure and adoption, these new digital quality leaders are operating cross-functionally.
Challenges arise when these positions are created in the absence of an overall company-wide transformation strategy. We observe that companies who create these positions within their individual functions or businesses often face support, funding and pilot purgatory headwinds. Quality processes impact the business cross-functionally and candidates for these new positions need a broad set of skills. Successful companies seek individuals with strong people skills and the vernacular to connect process and technology with clear communication. It's not enough to know your craft and understand the technology, one must possess a unique set of people skills to thrive.
Success comes with a holistic corporate driven transformation vision, that executes through a Center of Excellence (COE) leadership model. A model with an ecosystem of collaborative leaders that understand their people dynamics, process interrelations, and technology benefits. One that provides clear direction, support and funding for the digital quality leader.
The Chief Quality Officer
A Chief Quality Officer (CQO) is to quality what a Data Visionary is to data. This new persona is forward-thinking and captures the business voice in languages that resonates with C-suites, executives and mid-management. The CQO successfully drives cultural change with a Quality 4.0 headset and customer / consumer experience focus. They help transform organizational culture and the role of quality within an organization. These individuals know who and how to connect with people, influence process improvement, and lead quality related technology adoption across the value chain. A persona that truly serves as a bridge between quality and the boardroom.
This new persona is what most digital change agents aspire to be; a leader who possess the right people skills to influence others beyond positional leadership. One who competently collaborates across organizational functions and businesses. A leader who understands the interrelations of nearly all the business processes and is seasoned in the latest technology offered to improve those processes. A visionary and communicator that stitches the digital thread of understanding and one who has mastered the art of connecting before correcting.
The CQO is a hybrid leader surfacing out of three areas of leadership: C-Suite, Executives and Mid-Management. They may come from the C-suite driving transformation down, executive leadership collaborating across or mid-management promoting transformation upward. No matter the source, they influence the organization by what they do for others and the business. They ensure resources and communication are solid for successful transformation. They view the organization holistically, pinpointing opportunities with well received communication.
Characteristics of a Chief Quality Officer:
Continuously influences people through personal connection
Understands cross-functional processes and their gaps
Engages in all areas of process improvement
Promotes the latest technologies to drive efficiency
Passionate to change organizational culture
Unilever, with its four hundred plus brands of food and care essentials across one hundred and ninety countries, has exemplified the Chief Quality Officer role. With a consumer experience focus, initiatives like the Digital Voice of the Customer enables Unilever to react faster to customer needs and desires. They capture what customers really think of their product, in real-time and connect it to employees across the business. Benefits are realized with this level of quality leadership and initiative adoption, from shutting down retailers selling counterfeit imitations to providing rapid product alternatives and deeper product popularity insights. Unilever is an exemplar of applying Quality 4.0 thinking towards leadership, further increasing the value proposition of quality.
C-suite and executives abroad are discovering this new face of quality through the lens of Quality 4.0. As companies step back and reevaluate the various elements of digital and industrial transformation, the definition of quality broadens. Quality is the value of expected delivery and the delivered value of expectation – it's in everything we do. We subconsciously measure the value or importance of something we expect and ultimately receive. We internally give it a "quality" rating, but typically limit this thinking to products and service. Companies want to get transformation right and desire to be efficient with investing and time to value. They want clear vision and strategies with great governance and operating models – they want quality integrated into their transformation journey.
Chief Quality Officers apply this broadening definition to the organizational culture elements of people, process and technology. They view quality as a strand of the overall digital thread, but not just in technology realization, but in the delivery process and evolving people dynamics. They have a pulse on organizational culture to sustain the transformation.
Takeaways
Companies considering, beginning or maturing digital and industrial transformation initiatives need to consider digital quality leader positions. The same can be said of other functions as well, but especially quality because their processes are the most cross-functionally impacting. Selection of these individuals is paramount for the business, since they are the front lines of successful IT/OT convergence and communication. Corporate objective alignment and collaborative cross-functional governance is needed for success.
Individuals or teams aspiring to the Chief Quality Officer (CQO) persona need to view quality through a broader Quality 4.0 lens and understand the various technology use cases under the hood. Individuals may not sufficiently possess all the characteristics of a CQO, but have the option to season their weaknesses or ensure team members fill the gap. The CQO represents an ideal persona of transformational leadership. One that ensures communication is clear and acceptable across the value chain, from shop floor to top floor.
Categories: Quality 4.0