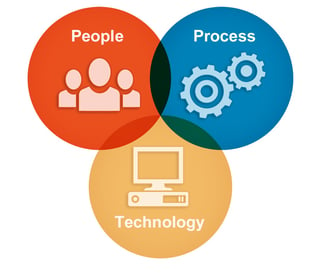 Based out of Armonk, NY, IBM is a household name to most; and one of the largest global IT solution providers, offering hardware, software, as well as services. The company's Maximo product is part of its Asset Performance Management (APM) focused product line and is one the more popular EAM/CMMS applications, deployed by thousands of organizations across many industries.
Is IBM Right for Your Organization?
Well, that depends on a number of factors as we're sure you're aware, and in addition highlighting 19 other vendors (besides IBM) we also give a detailed write-up of the crucial considerations and criteria for selecting a particular APM software in our APM Solution Selection Guide. Geographic coverage, functionality, industry focus, integration capabilities, support, delivery models—all of these and more are important factors in narrowing down an APM implementation to a short list.
Continuing our highlighting of each vendor included in the guide, the below dives into more of the specifics of IBM's Maximo and other APM products, services, and capabilities.
Popular in large part to its maintenance-friendly user interface, Maximo integrates well across functional elements with its origins as a product of acquisition, first from a company called PSDI, which then became MRO Software to being acquired by IBM.
In addition to Maximo, IBM has made acquisitions that support APM in other domains as well, two of which are Cognos and SPSS products. Both of them have served to strengthen IBM's capabilities within predictive analytics and have spurred a product called Predictive Maintenance and Quality. With its tight integration with Maximo, Predictive Maintenance and Quality is a logical choice for existing users of Maximo.
IBM's APM offerings are well supported in most geographies by its Global Services arm as well as an extensive global third-party network of integrators ranging from specialist firms to nearly all the major system integrators. This support extends into mobile devices, Cloud, and Big Data/predictive analytics, contributing to our view of IBM as a credible supplier of APM solutions today and for the foreseeable future.
Why Is APM So Important?
As LNS APM Principal Analyst Dan Miklovic has boiled it down: healthy assets are the foundation of a healthy business. If an industrial organization's production assets are not running to their full capabilities, there is not only lost productivity and the associated financial benefits, but this can adversely affect the interrelated areas of Operational Excellence, which we sometimes term its "pillars." Product quality may suffer, as may energy efficiency targets stemming from inefficient equipment.
Particularly, if you find yourself in a continuous process industry like Oil & Gas, unplanned asset downtime can be downright catastrophic for an organization. The lost production, associated costs, and client dissatisfaction are obvious, but depending on the situation—if there are injuries or fatalities, if it was in the public sphere—this could gain the company unwanted notoriety on newspaper front pages as well, causing long-lasting and costly brand damage.
That's why a growing number of companies today are investing in APM solutions to ensure they have the type of information and intelligence to prevent costly unplanned downtime and other APM failures. According to recent research, 38% of respondents to our APM survey count themselves as having easy access to real-time and historical data.
LNS Research APM Solution Selection Guide
As noted above, the LNS Research Solution Selection Guide provides a more in-depth write-up of IBM as well as 19 other vendors by key decision making criteria, and is an invaluable resource for organizations that are either just testing the waters surrounding an APM investment as well as those that are further along in their selection journey.
---
All entries in this Industrial Transformation blog represent the opinions of the authors based on their industry experience and their view of the information collected using the methods described in our Research Integrity. All product and company names are trademarks™ or registered® trademarks of their respective holders. Use of them does not imply any affiliation with or endorsement by them.