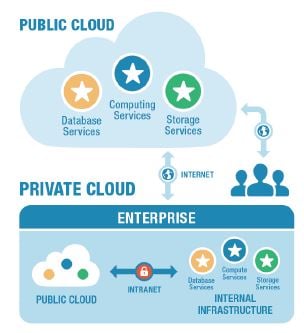 In this weekly Roundup, LNS Research explores recent announcements and events, such as Microsoft and ABB working toward Cloud technology; Rockwell Automation acquires MAVERICK Technologies; and SAP invests $2.25 billion in IoT.
Microsoft and ABB Making Noise About Mega Industrial Cloud
ABB's customers are going to have access to Microsoft's Cloud technology as a result of an expanded partnership between the Swiss engineering firm and Microsoft. ABB reports it has 70 million connected devices installed and over 70,000 control systems. By adding Cloud into the mix – a scenario LNS Research calls Smart Connected Assets – the solution providers boast that they help industrial customers, "Empower every person, team, and business system within an organization to glean new insights and drive faster decision making," says Microsoft CEO Satya Nadella. Read CNBC's coverage of the story.
Rockwell Automation Ropes in MAVERICK Technologies
Rockwell Automation says it's beefing up process and batch capabilities with the acquisition of MAVERICK Technologies, which might be good news for the automation firm's customers in chemical, food and beverage, and oil and gas. The addition of MAVERICK, a systems integrator for industrials in the process and batch space, is congruent with RA's connected enterprise strategy, and executives at the firm say that it's a combination that will help customers use information to drive performance. Read the Rockwell Automation news release.
SAP Buys Altiscale, Plans to Invest Another $2.5 B in IoT
SAP CEO, Bill McDermott has a bit of a superhero posture with his comment, "We have the potential to reshape society, the economy, and the environment." The Enterprise Resource Planning (ERP) company just bought Altiscale, a Big Data Analytics company, and now it's saying that it wants to invest even more in Internet of Things (IoT) – to expand product offerings, sales and marketing, service, support, R&D, partner management and acquisitions. The company says it will spend another $2.5 billion to play in the connected things market. Read the Investopedia story.