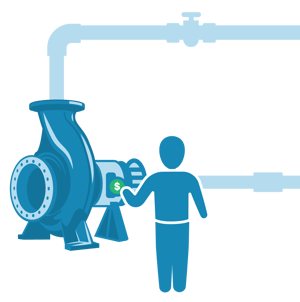 In this monthly Roundup, LNS Research explores recent announcements and events, such as Industrial power companies to get a jolt of offerings from Siemens and Bentley; SAP talking about its new quick-start program for IoT platform; Fiat Chrysler buys EHS software; and Phillips 66 replacing its EHS software.
Siemens and Bentley Systems Teaming Up to Serve Utilities and Industrial Power Companies
It's official – Bentley Systems and Siemens are making good on their strategic alliance with plans to jointly develop software for digitalization of planning, design, and operations for power utilities and industrial power customers. First up will be an integration between Bentley's utility design and geographic information systems (GIS) offering, and Siemens' power system simulation solution. The companies aim to provide customers with 3D infrastructure asset modeling and GIS along with energy system planning and simulation. According to spokesmen from both companies, "[We] share a commitment to openness, interoperability, and the common goal of helping customers drive the digital enterprise across their supply chains." Learn more about the companies' development plans.
SAP Announces Enablement Program for IoT Platform
SAP recently introduced an enablement program for its IoT platform: Jump-Start for SAP Leonardo IoT. The enterprise software company intends the multi-phase program to help organizations identify and validate Internet of Things (IoT) pilots and use cases. Clients who use the consultative engagement will work with SAP staff to match IoT solutions with their own strategies and objectives, plan and execute IoT pilots, and assess business value. SAP is offering promotional pricing for the program with fixed pricing for software and services to cover pilot and first-year use of the SAP Leonardo IoT platform. Read the full story by SAP.
Fiat Chrysler Takes a Bite of EHS Software to Manage Global Safety and Environment KPIs
Fiat Chrysler Automobiles N.V. (FCA), the seventh-largest automaker in the world, has adopted enterprise Cloud software to monitor the company's safety and environment performance and manage global performance metrics for safety and environment management. According to ProcessMAP, "Companies realize that using disparate systems, spreadsheets, and point solutions increases complexity and the potential for inconsistent or inaccurate data." Read the Cloud EHS technology company's announcement.
Phillips 66 Takes on New EHS Software
Phillips 66 is replacing their legacy Environment, Health, and Safety (EHS) software with a Cloud solution to fill the company's industrial hygiene automation and data management needs. The diversified energy manufacturing and logistics company selected Medgate's industrial hygiene solution, which is marketed as one component of an integrated enterprise EHS software platform. Industrial hygiene (IH) software enables industrial hygienists to manage IH data to identify hazards and manage risks. The news about Phillips 66's EHS software decision was followed just days later with announcements by the EHS technology company about product enhancements and prior year financial results.

Tags: Industrial Transformation / Digital Transformation, Environment, Health and Safety (EHS), Industrial Internet of Things (IIoT)