In the past, we've written about General Motors (GM) and its Closed Loop Quality Management strengths in the Product Lifecycle Management (PLM) space, specifically with Dimensional Planning and Validation. We believe the large automotive manufacturer has strong quality management capabilities, so we were surprised to hear the recent recall news. However, it goes to show, even companies with a mature quality program can make mistakes. Some of those mistakes may have been made five years ago or more and can still cause problems today.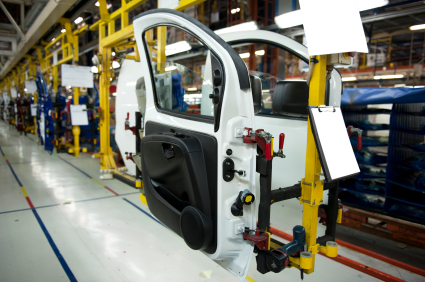 In an announcement this week, GM recalled nearly 260,000 vehicles. Issues with the power windows and locks have reportedly caused 28 fires, leaving no one injured, but many nervous about driving their Chevrolet Trailblazers, GMC Envoys, and others. Salt and chemicals used on roads during winters are causing corrosion, which is resulting in short circuits and small fires.
As product recalls effect not only service departments, but organizations as a whole, it's important to have a solid closed loop quality management system in place. Communication from cross-functional teams is critical for rectifying any issues in a timely manner. In this blog, we'll analyze GM's product recall through the lens of a closed loop quality management system.
Target the Issue Using Traceability Functionalities

Automotive companies heavily rely on the global supplier network, and a single vehicle is often comprised of thousands of parts originating from around the world. Tier 1, tier 2, and tier X suppliers are utilized to offset the industry's shrinking operating margins. With a recall, a company needs to have the capability to quickly identify what's causing the problem and from which supplier it came.
Traceability capabilities are vital here. In GM's case, once the issue was communicated to the service department, it needed to pinpoint exactly which parts were defective. Additionally, the company needed to determine the geographies affected. With a strong quality management system, traceability capabilities deliver a degree of data granularity needed to recall and fix only certain vehicles, rather than recalling every SUV sold during that time period.
Leverage Customer Complaint Management and Engineering Communication

In terms of brand preservation, containing an issue can sometimes be as important as quickly resolving and eliminating it. The longer it stays in the news or inconveniences the public, the greater the impact a recall will have on consumer loyalty. Communication and collaboration between service and design will facilitate a quicker resolution.
Before resolving the issue, GM had to do a full analysis on what was causing it as well as determine if any other parts were defective. By integrating customer complaint management with engineering processes, the root causes of defects are more easily targeted. Failure Modes and Effects Analysis (FMEA) capabilities are strengthened with this information.
Close the Loop on Quality Management

A major concern of GM, or any company for that matter, is that failure modes and defects sometimes take years to surface. With the need to continually release new models to stay competitive and satisfy customer demands, this is far more time than a company can spend on testing. How this is handled by the company will play a significant role in its future.
GM has announced that it will replace the affected parts as quickly as possible and at no charge. This extends to those with vehicles outside of the geographic zone as well. In the wake of similarly large recalls with Toyota over the course of 2009 to 2011, which allegedly caused numerous deaths, GM has a small window of time to resolve these issues and preserve consumer faith without majorly impacting the brand. It goes without saying that even though GM has managed the recall well, it will have a negative impact on the Cost of Quality.
Improving closed loop quality management functionalities will help to prevent these types of issues from reoccurring or occurring at all in the future. Companies building quality management into an operational excellence framework are taking advantage of solutions such as Enterprise Quality Management Software (EQMS). In our recent report, Top Integration Points for EQMS, we discuss this topic more in-depth. Allowing cross-functional teams prepare for and react to the scenarios discussed above, EQMS acts as a platform for communication and collaboration across the value chain.
You might also be interested in:
Quality Management System: 5 Must Have Features for EQMS
Top 5 Quality Management Mistakes Affecting Operational Excellence
Improving Food Safety: Insights from Mars' and Dole's Product Recalls