On October 1, LNS Research attended EnerNOC's third annual EnergySMART Conference in Boston. The event consisted of keynote presentations from a number of notable speakers as well as breakout sessions focusing on various aspects of energy management. It provided an outlook on the energy landscape and highlighted opportunities for operating more efficiently.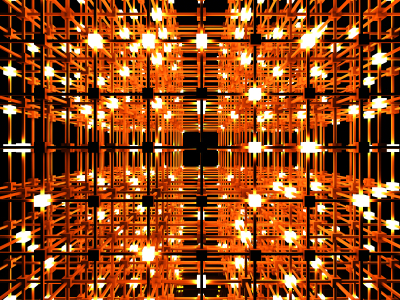 Attendees came from all walks of energy management, including facility managers, sustainability leaders, EHS officers, service providers, and smart grid industry influencers. Because modern companies have a wide range of energy management capabilities, the conference was tailored to those with basic through mature energy competencies.
We had a chance to sit in on a few sessions, listening to insights from industry leaders and partaking in roundtable discussions. Below, we'll touch on our key takeaways from EnergySMART 2012.
Moving toward a Global Energy Management Strategy
In addition to being incredibly complex, the energy management space is quickly evolving. Decision-makers have little choice but to employ an ideology of continuous learning to overcome growing industry challenges. Adopting emerging standards and methodologies is a large part of this.
During a session called "Early Success Stories with ISO 50001," we heard a few points on the continuous improvement models of ISO 50001, ENERGY STAR, and Superior Energy Performance (SEP). Each set of standards or guidelines offers some type of energy management strategy for facilitating efficiency, cost reductions, and improving environmental performance.
The three panelists seemed to agree that ISO 50001 is emerging as a strong set of standards for improving energy management systems and consequently energy performance. They were also supportive of SEP and ENERGY STAR, stating that the additional requirements and strategies were helping to drive savings and increase efficiency.
One theme present during the discussion was the trend of using these strategies to manage energy on a global scale, rather than by department or facility. This was good to see, since outside of this conference we've heard similar perspectives from both briefings with vendors and conversations with end-users, as noted in our recent blog on Enterprise Sustainability Management (ESM).
With the evolution of the sustainability space, a growing number of standards such ISO 50001 noted above have prompted companies to develop management systems, which have over time become disparate and difficult to integrate. With the emergence of ESM, we're seeing a trend in the market toward the convergence of sustainability information management systems. This facilitates enterprise-wide visibility and communication in energy management, as well as in carbon management, EHS, product stewardship, and other areas.
Trends in Industrial Energy Management
Sitting in on the "Industrial Energy Management Roundtable," we were able to interact with end-users in an open discussion. A focus in this session was that companies are trying to squeeze as much savings out of Demand Response (DR) as possible.
Those involved in the discussion agreed that issues with manual processes, such as human error and lacking knowledge, are holding organizations back from fully realizing DR savings. Although it's still in the planning stages at many organizations, there seems to be a shift in strategies toward the implementation of automated DR.
This is in line with our own research. We're seeing that energy management is moving away from being viewed as simply a cost center. Decision-makers are now looking at the area more strategically, finding ways that energy management can improve business performance over time.
For instance, executives and managers are considering how energy affects the production process, and vice versa. Measurements such as energy intensity are allowing them to analyze impacts to consumption levels in relation to changes in production volumes or other external factors. As a consequence, companies are reducing costs more tactically than through traditional methods (e.g. maintenance, process improvement, etc.).
In the roundtable discussion, there were also conversations on how to implement energy management, especially in regard to intersecting the collaboration of IT and control engineers. From our research, we're seeing that this seems to similarly mirror what's happening in the Manufacturing Operations Management (MOM) and industrial automation spaces. Companies must find a way to collaborate between these two groups to succeed.
One final interesting point was that employees respond to visibility when it comes to energy management and DR. From our own conversations with end-users, we're seeing that by making metrics available on the shop floor, workers are much more likely to take ownership over their tasks and offer insight into process improvements. Since people like to see their direct impact, the level of granularity that can be achieved makes a significant difference here.
Improving Business Performance with Energy Management
When we first arrived, there was a buzz going around the event's hashtag, #Ensmart12: "Americans spend more on potato chips than they do on clean energy research and development." This was a quote from Greentech Media, and it prompts two ideas. First, we're not putting enough focus on energy management. And second, there's significant room for improvement in terms of energy management and clean energy. At LNS Research, we're very interested in the rapid developments occurring in the space, and we're excited to be covering them more in depth.
In the coming months, LNS Research will be researching and writing about aspects of the sustainability space, touching on the areas of Enterprise Sustainability Management, energy management, carbon management, product stewardship, sustainability reporting, Environment, Health, and Safety, and more. In the meantime, stay tuned and take a look at the slides from a presentation LNS Research's President and Principal Analyst, Matthew Littlefield, gave on energy management and sustainable manufacturing.
You might also be interested in:
Enterprise Sustainability Management: A Global Approach
Sustainability Definition | More than CSR
Quality Risk Management | A New Perspective