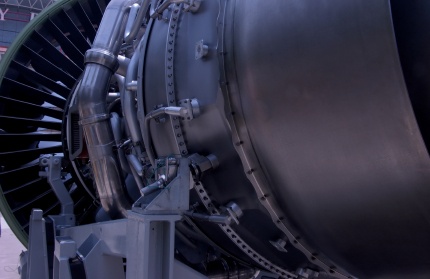 Sky Is the Limit for Dutch IoT Startup
KLM (Royal Dutch Airlines), Amsterdam Airport Schiphol, Rabobank, and the Delft University of Technology have invested an undisclosed amount in an IoT startup, Undagrid. The startup offers a platform for smart connected assets to collaborate with each other and the IoT. Undagrid mostly targets aviation, logistics, building, and agricultural industries for their platform.
What's interesting about this IoT startup is its platform allows smart connected assets to form its own self-expanding network. It can operate without any configuration or monitoring. Undagrid claims it can work on a single battery for years. The simple logic behind its technology opens up multiple opportunities for large enterprises.To read more on Undagrid's technology features click here.
Manufacturing Automation & APM
With the IIoT, smart connected assets, and mobility on the rise, it's no wonder why enterprises are changing their way of doing things. Technology advancements like these mean organizations are starting to recognize updating technology is a must to effectively increase workflow, especially in the manufacturing industry.
With new technology and capabilities comes new measures of asset performance management. Macroeconomists believe that new technology in the work place creates unfair expectations and compliance of employees. With automated procedures being carried out by mobile devices, it could leave employees with less work, and therefore a lower employee-based performance rate.
If a manufacturing professional knows how to rate asset performance management and control cost, then this employee disadvantage can be avoided. "Firms have an incentive to shed workers, but that's not the end of the story. Because the workers are now more productive, the cost of the firm falls, so the firm expands output and uses more input," said Ulrich Doraszelski, Wharton professor of business economics and public policy. To read more on how to avoid negative impacts from technology adoption click here.
Eliminating Silos and Increasing Improvements
A main area of focus for the Industry 4.0 and smart connected assets is to eliminate silos and disparate systems throughout manufacturing plants. Although a silo is highly efficient and productive, it is just as vulnerable to complications. As explained in AutomationWorld, when there is this whitespace, referring to the disconnected between silos and the plant, there are incredible amounts of room for growth.
Many manufacturing professionals are adopting new technologies that connected and automate productions within plants and with other plants. This type of technology adoption can create standardization across the board, and decrease the whitespace that is susceptible to mistakes and confusion. To read more on how recognizing and eliminating whitespace means room for opportunity click here.
3D Printing Makes Realistic Prosthetics
Open Bionics, from Bristol England, has found itself perfecting the design of the prosthetic hand. The Dextrus design is made from a 3D printer, which gives the hand a more realistic appearance with rounded edges around the knuckles and fingers. Its interior also operates differently than most other prosthetic hands, using steel cables for tendons. The "tendons" are operated for movement by individual motors that take place of the muscles. The motors are sensory, so it can detect when a movement is working against it. The individual control over each finger gives the user a more stable and sturdy grip. The people at Open Bionics have just won the James Dyson Award in the UK for the Dextrus design. They are also a contestant in the international final for the student design competition. To read more on the capabilities with the 3D printed prosthetic hand click here.