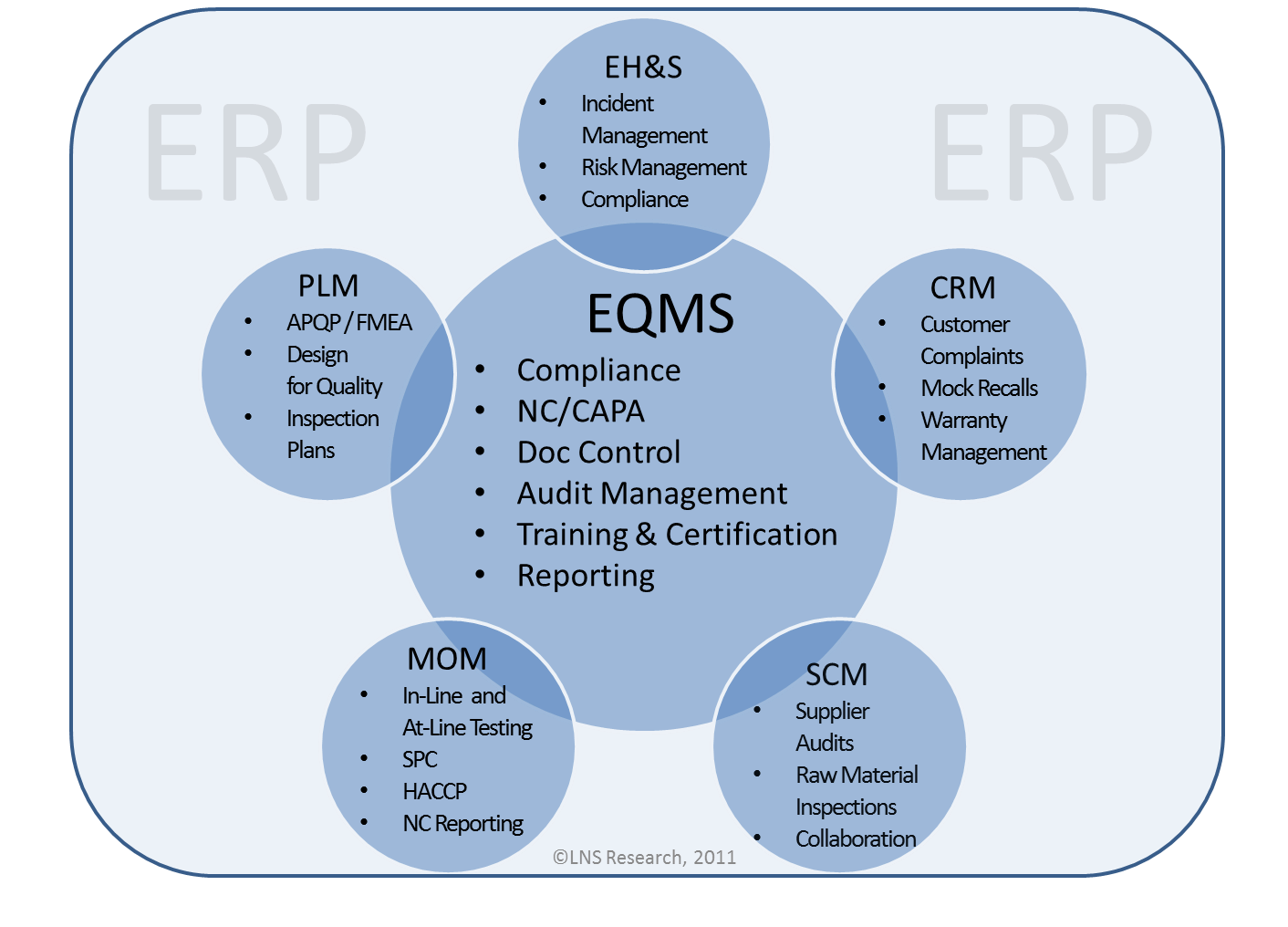 Over the coming months LNS Research will be conducting it's first major research project on the Enterprise Quality Management Software (EQMS) space. This research project will include several different reports, one focused on the vendor landscape and another focused on best practices used in the industry.
In preparation, we will be publishing a series of 5 blog posts focused on these best practices, with each post focused on a different area of the research report. To start, we want to discuss the major Strategic Objectives that a company is looking to accomplish in their quality management initiatives.
Quality Management Software is an exciting area of research, because when it comes to quality, it has the ability to touch so many diverse areas of the business. However, this also means quality is usually thought of as supporting factor in higher level Strategic Objectives, not necessarily as a Strategic Objective itself.
For example, most companies wouldn't say reducing quality defects is a Strategic Objective but rather improving the customer experience is a Strategic Objective and reducing defects would be one of the actions that could be taken to get there.
To further complicate the situation, quality really isn't the job of anyone person or department within a company. Instead, it is better off thinking of it as a philosophy or way of life that has to be infused throughout the organization.
A great example of this is Cisco, a company I have worked closely with in the past, in that even at the CEO level it sees quality as a critical enabler of its supply chain and deliverance of Cisco's commitment to customers. A great quote from John Chambers is below:
"Quality is doing what you said you would do, when you said you would do it. Quality is never letting the customer down. Quality is being accountable for the total customer experience."
Enterprise Quality Management Software Drives Strategic Objectives
Companies that view quality as a way of life and infuse it through out the business believe quality can improve many different part of operations and exists as source of competitive advantage. The below figure highlights many of the different areas where quality can have an impact, namely: Manufacturing, Supply Chain, Engineering, Sustainability, or Sales just to name a few.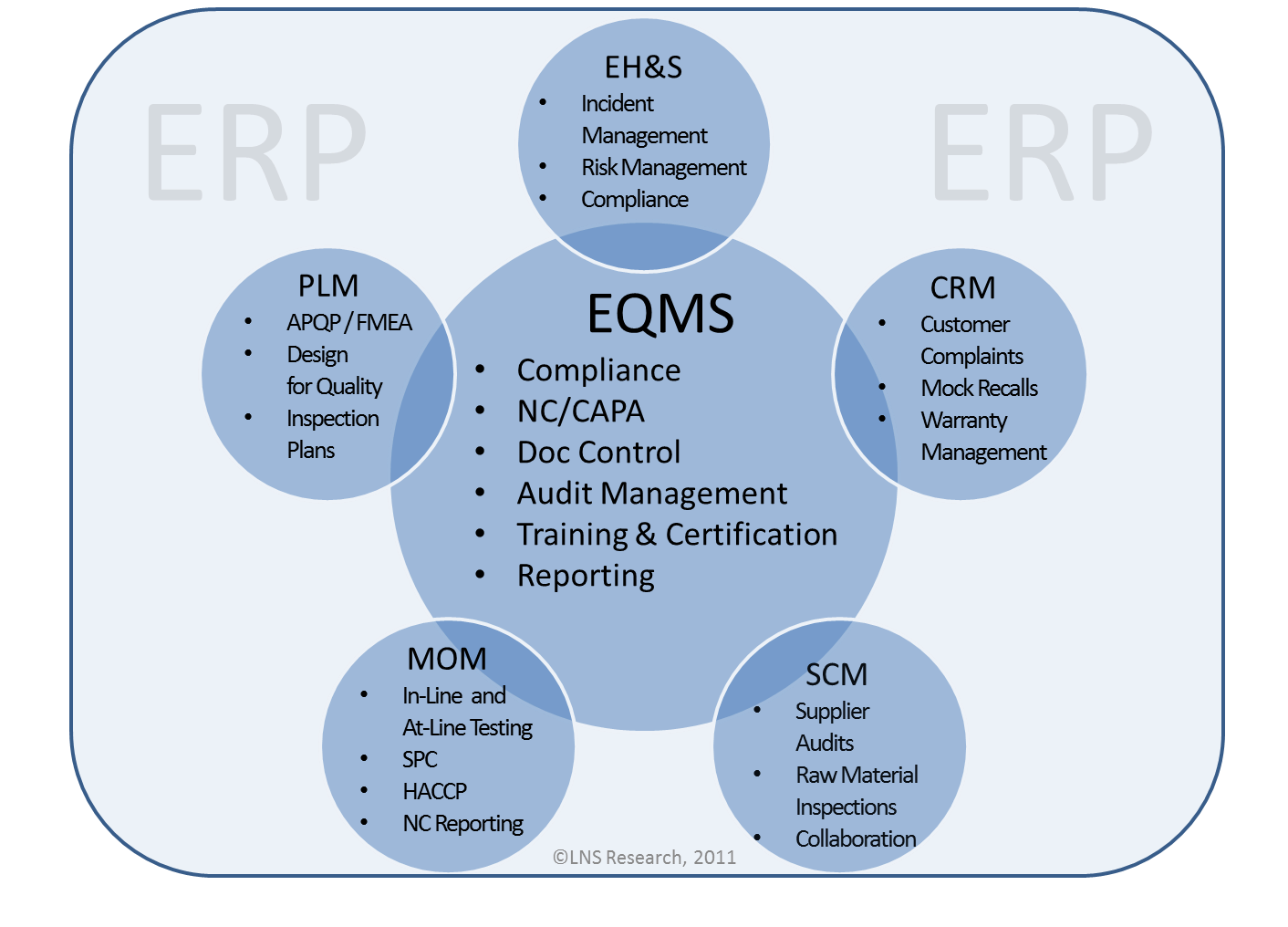 This then means the real question is: What are some of the Strategic Objectives in these areas where quality does play a role?
More successful new product introductions
Improved performance of critical suppliers
Improved collaboration between internal and external organizations
Better customer experience
More sustainable products and operations
Increased compliance with government regulations and customer mandates
Improved flexibility and productivity of manufacturing operations
Above is a partial list of the Strategic Objectives LNS Research will be examining over the coming months to answer this question. Does this look like a complete list? Are there others you think we should consider?