Creating a system of metrics that can be monitored, analyzed, and improved upon over time should be on the short list for any Operational Excellence model. Because there are so many metrics to choose from, it's understandable that decision-makers focus more on the final numbers than on how they were derived. In our Executive Dashboard series, we aim to break this habit, drilling down on the variables of the most important metrics to provide an additional level of granularity for top decision-makers. This week we discuss the Cost of Quality model.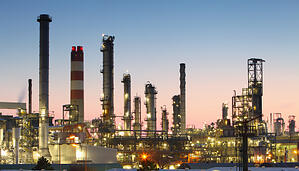 The Cost of Quality metric is one of the most important measurements a quality executive can monitor and improve on over time. It calculates the ratio of costs incurred in delivering high quality products relative to total revenue. Depending on the source, this formula may be calculated and used in different ways, but it generally has two main components: the cost of good quality and the cost of poor quality.
CoQ = CoGQ + CoPQ
Essentially, the CoGQ relates to costs incurred to assure quality in products and prevent poor quality. The CoPQ is a measurement of the failure costs incurred in producing the product. In the following sections, we'll take a deeper look into the CoPQ and dissect its drivers.
Cost of Poor Quality Calculation

The Cost of Poor Quality (CoPQ) helps companies analyze traditionally measured quality costs. These include scrap, rework, and returned materials. As these costs emerge from production line issues as well as external services employed by companies, such as the use of the supply-chain, it's important to identify their origin in the calculation.
The CoPQ formula can be extended to show Internal Failure Costs (IFC) and External Failure Costs (EFC), giving us the following:
CoPQ = IFC + EXC, where:
IFC = Scrap Costs + Rework Costs
EFC = Returned Product Costs + Warranty Costs + Product Recall Costs
Costs incurred internally and externally are caused not only by defects in products, but also by inefficiencies in production and processes. A more in-depth list of factors affecting IFC and EFC is below.
Factors Affecting Internal Failure Costs
Weaknesses in quality resolution (CAPA/FMEA)
Delayed work schedules
Poor Materials Planning
Materials shortages
Equipment downtime
Materials review
Reengineering/redesigning products
Factors Affecting External Failure Costs
Poor service management
Unresolved customer complaints
Weak enterprise communication
Environmental/sustainability nonconformances
Adverse reputation events
Improving the Cost of Poor Quality
Small improvements in IFC and EFC can translate into aggregate CoPQ improvements very quickly. Tools such as Enterprise Quality Management Software (EQMS) have packaged functionalities to facilitate CoPQ gains. For instance, within the EQMS system, CAPA and FMEA applications are automated and stored in a centralized database. These processes can be used and ameliorated over time with enterprise knowledge, rather than just plant-specific knowledge.
Similarly, the CoPQ can be decreased with Supplier Quality Management (SQM) applications, which deliver functionalities that enhance upstream visibility. SQM has made notable impacts in reducing materials needing review and scrap rates as well as in customer complaints and warranty reserves. For more information on manufacturing software and automation, LNS Research recently published an EQMS Best Practices Guide.
Assessing the Cost of Quality Model over Time
Despite there being numerous methods for calculating the Cost of Quality and its variables, a best practice should be created internally to measure it in a standard way each time. By standardizing and centralizing the Cost of Quality calculation across the enterprise, companies can identify trends, prioritize issues, and effectively improve operations. A more in-depth analysis of the topic can be found in our research paper, Cost of Quality as a Holistic Business Measure.

You might also be interested in:
Quality Management System: Building a Better Culture
Top 5 Quality Management Mistakes Affecting Operational Excellence
Top 5 Must Have Quality Management Metrics for the Executive Dashboard
Categories: Enterprise Quality Management System (EQMS), Metrics, Cost of Quality (CoQ), Supplier Quality Management (SQM)