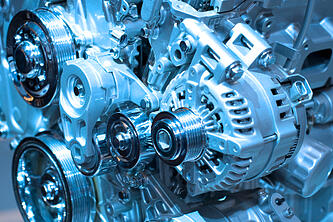 In the first post of this series, which was written on Apriso's Manufacturing Transformation Blog, I described a common problem many manufacturing companies face today, the lack of a robust IT platform for orchestrating end-to-end business processes. As was shown in my real world example, many companies have some maturity in areas like ERP or PLM, but this does not necessarily extend across the entire value chain. In fact, there are often major gaps in manufacturing, quality, distribution, sales, and service.
In this post, I will continue my previous discussion and show how a multi-billion dollar A&D company is addressing these challenges as well as make some recommendations as to how other companies may want to proceed with the creation of a Business Process Platform.
Selecting the Right Solution
After establishing the business processes to be automated and the needed IT capabilities, my example company began the solution selection process. To begin the search, the director of quality built an internal team that included business and IT leaders to consolidate requirements, conduct the needed research, and begin the solution selection process. To start the process, their existing platforms (ERP and PLM) were first evaluated, along with what a pure-play BPMS vendor could offer.
Unfortunately, the team did not evaluate additional software platforms like MOM or Enterprise Quality Management Software at the outset. This limited the possibilities to solutions that were out of budget (extending ERP or PLM) and/or had too much process complexity (building quality, manufacturing, and sustainability business processes on top of a BPMS).
There were a number of reasons the company did not start with a best of breed vendor like MOM or EQMS, but it was mainly because there is still a lack of education in the marketplace (especially among IT executives) on how these best of breed solutions have evolved over the years.
Traditionally, applications like ERP, PLM, MOM, and EQMS have been data-centric, form-based, highly customized, and siloed towards specific job roles and/or functions. Recently (over the past 5-7 years), leading vendors have re-architected their software solutions to be more process focused. Specifically, this means leading companies now have many BPM and BI capabilities built in, like:
Robust data model with master data management tools
Process layer abstracted from the data layer that enables process modeling, execution, visualization, optimization, and change control
Event- and role-based capabilities that allow for business activity monitoring and business intelligence
The Maturity of BPM Capabilities in MOM and EQMS Vendors
It will still take some time for industrial companies to realize how far some Manufacturing Operations Management and EQMS vendors have matured around BPM capabilities over the past several years, but once these companies do, there will be a number of investments they will need to make.
First, companies will have to improve collaboration between IT and Line of Business, especially around the areas of defining, optimizing, and rolling out robust plant floor business processes. One way many companies can attempt to do this is through the newly launched Business Process Management Notation (BPMN) language which provides a graphical and easily understandable approach for both IT and business executives to create and deploy processes. BPMN is supported by many of the BPM vendors but I believe over time this approach fits well with what many companies have been doing for decades for Lean and Op Ex and will be adopted across many other application areas like ERP, PLM, and MOM.
The other major change leading industrial companies will have to make is around moving towards a more process vs. application approach. Operationally, this means companies will have to be disciplined in defining and standardizing end-to-end business processes and shy away from Band-Aid solutions for point problems. To accomplish this end, LNS recommends establishing an enterprise-wide Business Process Platform (BPP) which encompasses a combination of existing enterprise applications, legacy applications, best-of-breed applications and a BPMS.
For manufacturing companies interested in learning more about how an enterprise-wide Business Process Platform can reduce cost and improve performance, I will be providing more analysis on this topic in future LNS Research blog posts. I would also recommend reading a recent whitepaper written by Michael McCllelan and Chris Will on Production Process Management, which is available here.
You might also be interested in:
5 Industrial Technology Trends to Focus On in 2013
Top 3 Strategies for Selecting an EQMS Solution
---
All entries in this Industrial Transformation blog represent the opinions of the authors based on their industry experience and their view of the information collected using the methods described in our Research Integrity. All product and company names are trademarks™ or registered® trademarks of their respective holders. Use of them does not imply any affiliation with or endorsement by them.