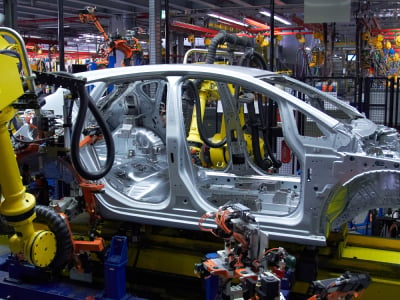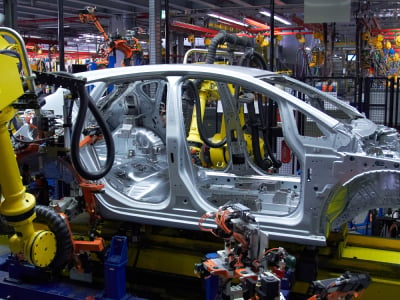 Managing the quality of products and processes is an area that virtually all organizations are working to improve. To achieve this, companies are moving away from disconnected strategies, processes, and technologies and toward the strategic management of quality under a unified information management system.
The global management of quality has become so vital to organizations that a relatively new solutions category, Enterprise Quality Management Software (EQMS), has emerged and changed the game for many companies. Today, it's typical for large companies to have some element of EQMS included in the overall quality management strategy.
In mid-October, we released the industry's first Solution Selection Guide for EQMS. Because the software space for quality management is ill-defined, we felt that this was not only necessary, but could also serve as a critical resource for industrial and manufacturing decision makers.
For weeks, we've been blogging about vendors listed within the publication, touching briefly on strengths, weaknesses, functionalities, industries served, technology architectures and more. This week we're covering Siemens, a 160 year old German-based electronics and engineering company, and one of the largest vendors in the industrial space.
A Brief Overview of Siemens
Siemens has strong offerings in Product Lifecycle Management (PLM) and Manufacturing Execution Systems (MES); and with recent investments and activities the vendor is well positioned to move into the Enterprise Quality Management Software space.
As part of Manufacturing Engineering Solutions in Tecnomatix, several years ago Siemens moved to include inspection planning, variation analysis, and dimensional planning and validation capabilities under one closed-loop quality management umbrella. More recently, though, the vendor has invested in CAPA capabilities as an extension of Teamcenter PLM and also acquired a controlling interest in IBS AG, a German company with MES capabilities headquartered out of Germany and EQMS capabilities headquartered out of North America.
Siemens has a good understanding of the needs of engineering, manufacturing, and IT executives, allowing it to offer a broad set of functionalities to many industries. It fits well with large discrete manufacturing firms from a PLM perspective, with the vendor having strength in serving aerospace and defense, automotive, parts manufacturing, electronics, and semiconductor industries. While the SIMATIC IT portfolio also covers all manufacturing industries but has particular strength in the process industries.
While its true strength lies within the ability to integrate PLM and MES, Siemens' EQMS investments position it well to provide a closed-loop quality management component that touches the entire product lifecycle. Over the coming years, we expect the vendor to mature in this area.
A Deeper Look at Siemens
For a more extensive overview of Siemens, read LNS Research's EQMS Solution Selection Guide. Reviewing the analysis of Siemens alongside the other 17 vendors covered, executives can take a comparative approach to selecting an EQMS solution.
By reading the guide, executives will have everything needed to produce a shortlist of potential EQMS vendors for their organization's implementation. More quality management software vendor write-ups can be found on our site as well.
If you are currently using or considering Siemens's software, we would like to hear about your experiences. Please feel free to reach us by email at info@lnsresearch.com.
For this selection and implementation, more information can be found in the links below:
Research Spotlights:
Enterprise Quality Management Software Best Practices Guide
Top Integration Points for Enterprise Quality Management Software
Blogs:
Top 3 Strategies for Selecting an EQMS Solution
EQMS: Understanding the Drivers behind Global Adoption