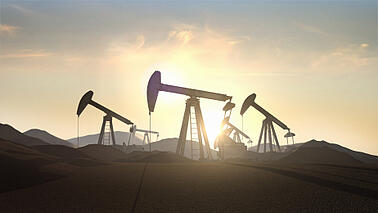 From our discussions with industry leading executives, our analysis of today's technology offerings, and the results from the 2012-2013 Quality Management Survey, we've seen that the emerging software category, Enterprise Quality Management Software (EQMS), is making positive impact on operations across the globe. Notably, we've reported companies that have implemented EQMS functionalities are, on average, outperforming others in key quality metrics.
Since it was published in 2012, the LNS Research EQMS Solutions Selection Guide has provided background research on top enterprise quality software vendors to hundreds of executives. Over the past few months, we've been covering vendors listed within the publication, touching briefly on strengths, weaknesses, functionalities, industries served, technology architectures and more. The information provided is based on a number of briefings with vendors as well as our own analyses of the market.
This week, we're covering Sword Achiever, a European-based Enterprise Quality Management Software provider offering a single workflow automation platform.
A brief overview of Sword Achiever
Originally a large risk management consulting firm, the Sword Group has been making investments in the software space for the past ten years. Now with almost a one-to-one ratio of software to services, Sword Achiever's browser-based software, AchieverPlus .Net, delivers solutions in the GRC, EH&S, IT, and supplier risk management spaces.
Sword Achiever has been focusing on building its risk-based rules engine to define processes that improve quality and auditability. With the addition of its .NET platform in 2008, it has extended its abilities to meet the needs of executives concerned with quality, compliance, and operational risk management. It offers a wide range of functionalities in these areas.
Sword Achiever is strongly positioned to deliver EQMS functionalities to companies concerned with managing internal and external compliance risk along with quality. The vendor primarily serves larger organizations in energy, food and beverages, transportation and logistics, and life sciences industries.
Emerging out of the risk management consulting world, Sword Achiever understands the important of taking a business process approach to enterprise quality management. With the launch of AchieverPlus .Net, the company moves closer to providing a complete EQMS suite on a single platform.
A Deeper Look at Sword Achiever
For a more extensive overview of Sword Achiever, read LNS Research's EQMS Solution Selection Guide. It covers industries served, specific functionalities included with its EQMS, company sizes served, geographies covered, technology delivery platforms, and technology delivery models.
The guide also breaks down the vendor's central attributes by total coverage areas, areas of strength, and areas of emerging strength. More quality management software vendor write-ups can be found on our site as well.
If you are currently using or considering Sword Achiever's software, we would like to hear about your experiences. Please feel free to reach us by email at info@lnsresearch.com.
For this selection and implementation, more information can be found in the links below:
Additional Research:
Enterprise Quality Management Software Best Practices Guide
Top Integration Points for Enterprise Quality Management Software
Categories: Enterprise Quality Management System (EQMS), Solution Selection Guide