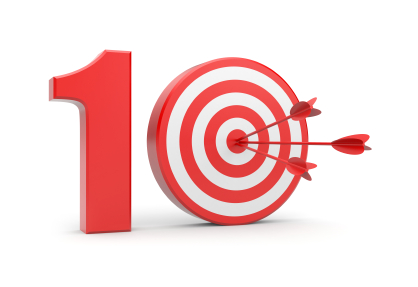 While getting a budget for an enterprise quality management software (EQMS) implementation can be a challenge, it's even more difficult to get that approval the second time around. Failed implementations can be detrimental to quality management efforts and even harm the credibility of you and your department, making it all the more important to get it right the first time.
Many believe this process starts with issuing a request for proposal (RFP). However, any experienced quality leader will tell you that a successful implementation takes much more than checking off a series of boxes. Nailing down the right requirements up front requires considerable internal and external research and analysis, helping you to match your true needs and resources to the offerings of the market.
In today's ROI-driven business environment, you simply can't afford a failed implementation. This post intends to discuss 10 considerations you should take prior to issuing an RFP that will position your investment for success.
1. Quality management initiatives require executive backing
Ensuring the quality of products and processes should be viewed as shared goals across your organization. A successful EQMS implementation is a large undertaking that pairs emerging technologies with what are usually necessary shifts in quality culture. This requires executive backing from leaders across the value chain. Without top-level support that trickles down, it's considerably less likely that the implementation will take hold. Tweet this tip!
2. Cross-functional teams drive buy-in and are more knowledgeable than any one person
EQMS will be used by and impact many groups across the value chain. You should focus on creating a broad operational perspective by establishing a cross-functional team composed of managers within these respective groups. This collaboration is crucial in identifying gaps as well as individual needs throughout the enterprise. Tweet this tip!
3. Unbiased, third-party analysis helps teams identify weaknesses and gaps
Quality management is a dynamic and rapidly evolving field, and keeping current with best practices and quality metrics is important to ongoing success. Although internal reporting is an important method of measuring your systems and processes, third-party analysis and benchmarking can be an invaluable tool in placing your own reporting under the magnifying glass and seeing how your efforts stack up across industries. Tweet this tip!
4. Existing IT infrastructure will play a significant role in future system architecture
How you choose to implement an EQMS solution will depend heavily on your existing IT architecture. Most EQMS solutions can be implemented both as an extension of existing enterprise applications, such as PLM or MOM, or as a standalone solution. If applications in your organization have been previously developed, it may make more sense to leverage these existing investments rather than undertake an entirely new one. Tweet this tip!
5. Deployments don't have to be enterprise-wide to start: Plan big, start small
In some cases, years may pass before quality management implementations are complete at the enterprise level. By keeping focus on how quickly you can demonstrate value within a few processes and capabilities, you will gain the results needed to extend the solution across the enterprise. NC/CAPA or supplier quality management are great examples of possible starting points. Tweet this tip!
6. Different pricing models exist to accommodate different quality needs
Are you interested in EQMS functionalities delivered over the cloud? Or are you gravitating toward a more traditional, on-premise implementation? Traditional pricing models require a large initial expenditure that is typically well known, whereas a Web-based product operates on a smaller recurring fee-based charge that may grow as user needs evolve. Heavily weigh the total cost of ownership in your decisions. Tweet this tip!
7. To start, target functionalities that fill existing gaps and can drive both compliance needs and operational benefits
Even with a full-scale EQMS implementation, there may still be processes and areas that make more sense to monitor at the local level. The key is to identify the most immediate pain points that will benefit from standardizations across the enterprise. Audit management, risk management, and document control are good places to start. Tweet this tip!
8. Don't try to replicate form-based manual processes, use collaboration and workflow technology to improve process and create change
Most of the modern EQMS applications available in the marketplace run on workflow-based engines. Make full use of today's advancements, avoiding the common error of attempting to replicate form-based manual processes into the new system. While this requires more time and resources upfront, the long-term rewards are potentially significant. Tweet this tip!
9. Analytics/Visualization aren't just additional costs, improved decision making can drive performance benefits
Companies often think about quality reporting and analytics capabilities as additional costs rather than crucial aspects of an EQMS implementation. However, many high performing companies are proving that investments in visualization capabilities are better enabling employees to visualize, monitor, and report on data and, subsequently, make stronger data-driven decisions. Tweet this tip!
10. Choose a quality software vendor that's investing in next-generation technology like analytics, mobility, and collaboration
It's important to choose an EQMS solutions provider that closely aligns with your business needs. This will be based on a number of traditional factors, but also on how vendors are investing and developing solutions to fit emerging capabilities like mobility and cloud-computing. Choose a vendor that has shown commitments to staying on the cutting edge of enterprise software technologies. Tweet this tip!
The Global State of EQMS
Those are just some of the important factors that should play a role in your quality management software strategies. For a more extensive look into EQMS, join LNS Research's President and Principal Analyst, Matthew Littlefield, alongside QualityDigest's Dirk Dusharme on June 25 for the Global State of EQMS webcast. The webcast will cover a variety of critical topics for anyone responsible for quality decisions in their organziations. Using benchmark data from over 500 executives, the duo will share best practices and strategies for EQMS.
You might also be interested in:
Enterprise Quality Management Software Best Practices Guide
Companies With EQMS Outperform Others in OEE Performance
---
All entries in this Industrial Transformation blog represent the opinions of the authors based on their industry experience and their view of the information collected using the methods described in our Research Integrity. All product and company names are trademarks™ or registered® trademarks of their respective holders. Use of them does not imply any affiliation with or endorsement by them.