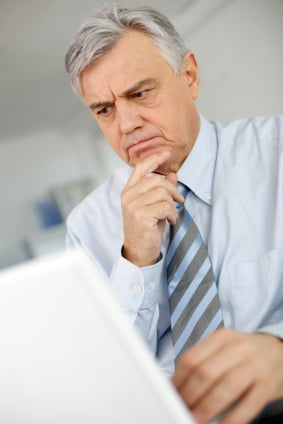 Across industries, companies have to deal with two major challenges, among many other interconnected ones. First, the global economy is becoming increasingly competitive, which impacts operating margins, reliance on the supply chain, operational risk, and the ability to meet compliance. And second, products and the processes required to make them are becoming more and more complex every year.
These factors are only going to transform into more burdensome ones, and are prompting nearly every global company to at least consider an investment in enterprise quality management software.
Interestingly, the enterprise quality management software (EQMS) space is maturing rapidly, with many enterprise software providers now offering EQMS functionalities and a large group specializing in delivering EQMS specifically. Though, before even considering which QMS vendor to choose, there's a lot of work to be done: assessing current capabilities, documenting ideal capabilities, estimating the impact of EQMS, and leveraging existing industry knowledge to validate your business case.
This article is the first in a four part series on building a business case for EQMS. We'll start with understanding your current quality capabilities across people, processes, and technology. Regardless of if you're actually planning an investment or not, it's good to have this information documented as you go forth with the quality journey.
Documenting Your Current Quality Processes and Performance
Well before requesting budget for an enterprise quality software purchase, it's always a good starting point to develop a high-level understanding of your existing quality resources. Down the road – and to be covered in future blog posts in this series – you can use this information to get more specific by creating flow charts for each quality process, which will help you understand not only a breakdown of what takes place within a process, but also the resources allocated to each step as well as potential gaps which may exist.
To get a comprehensive assessment of current capabilities, you're going to want to do the following things:
1. Detail an overview of key personnel and quality structure
Are quality responsibilities centralized, decentralized, or carried out via a hybrid model? Document how quality is dealt with at the corporate, divisional, and site levels, and who the sponsors are that you'll need to get on board. Remember, quality is as much of a people issue as it is a process and technology one.
2. Assess current processes in place for managing quality
Again, these should be broken down by corporate, divisional, and site levels. If you're working in a globally distributed company, there are likely many different quality processes across regions and sites. The same can be said for a small company that's grown organically, building homegrown processes or implementing point solutions along the way. Regardless, take an inventory of each of these processes, their effectiveness, and how they're being used. You're also going to want to know which have been standardized across the enterprise and which are site-specific.
3. Document current quality software and technologies
Obtain a complete understanding of your current quality IT architecture, from corporate systems used by executives and continuous improvement professionals to those used on the shop floor and to manage supplier quality. Like the assessment of current quality processes in place, you're going to want to know what technologies are being used, their effectiveness, how they're being used, and if any have been rolled out as the company standard.
4. Investigate current quality metrics measured
Find out which quality metrics are being used, at which level of the organization, and current performance. A vital area to focus on here is identifying if there are any disparities from corporate to site level on how each metric is being calculated, which can impair your ability to benchmark performance down the road and justify your investment in EQMS.
Attaining Quality Intelligence: Don't Do it Alone!
The most effective method for gathering this information is by leveraging the knowledge of employees across the value chain. By interviewing personnel from engineering, quality, manufacturing, supply chain, and so on, you should have a solid foundation of what's currently available to manage quality and how it's being utilized. Opening up this line of communication and fostering buy-in from key people will also help in developing a user requirement document down the road and getting the proper support when the time for an implementation comes.
You can take this a step further by identifying key players in each area of the value chain and inviting them to join a quality leadership council. This cross-functional team will hold much more weight than any one individual. When you finally make your budget request for quality software, stating a business case from the perspective of supply chain leaders, design leaders, and service leaders will only increase your chances for approval.
Taking the Next Steps
Our next post in this series will cover the development of your ideal quality management solution. With the detailed requirements of your ideal solution, you can then compare and contrast it with current capabilities and performance and start identifying your real pain points and where an enterprise quality solution can help.
If you're currently at the beginning stages of a quality software investment or in the process of one, we're interested in hearing about your experiences in the comments section below. Stay tuned for the following post in this series!
Categories: Enterprise Quality Management System (EQMS)