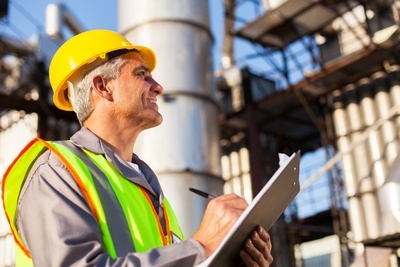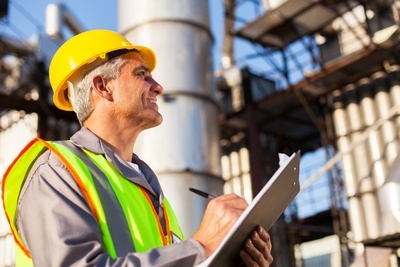 Traditionally, Environment, Health & Safety (EHS) management has been considered a reactive and siloed department to be called into action when an adverse event or incident arose.While this call-and-response may have passed muster previously, it has become woefully inadequate today for many reasons.
Similar to the way eCommerce has revolutionized the way people search for and buy products, social media has forever changed the way consumers interact with companies, each other, and all manner of news and events. For the manufacturer, it means your brand is under more scrutiny than ever before, as any adverse event can go viral via Twitter or Facebook, creating a whirlwind of bad press. And when it comes to public opinion, particularly in this day and age, perception is reality.
Additionally, across many industries like pharmaceuticals, food & beverage, and oil/gas/chemicals, regulations are only tightening around product quality/safety and processes used to create them. More than ever before, adverse events can immediately throw a wrench in the gears of an organization, both operationally and financially.
As a consequence, leading companies today have grasped that EHS is a key pillar to enterprise Operational Excellence (OpEx), and are incorporating it into their business plans. In this post, we'll look at four key steps to adding EHS management into Operational Excellence goals.
Incorporating EHS Across the Organization and Its Resources
To build out an effective EHS roadmap, it's key that it extend from the highest, centralized planning of the organization, down to the execution of the actual initiatives that will drive success. You can start by with the following four goals and drill into each:
High-level organization: From leadership on down, there needs to be a strategic and tactical shift to align people, processes, and technology to support EHS initiatives. This may involve establishing a formal EHS communication program, adding EHS education, assessment, and evaluation into the recruitment and onboarding process, as well as the creation of continuous learning programs that illustrate the financial, environmental, and human/safety costs of incidents
Create culture goals supported by metrics: By establishing an 'EHS Engagement Rate,' you will build momentum on EHS goals. This can be supported by measurements like:

Safety meeting frequency/attendance rate

Safety questionnaire completion rate/score

Percent of audit-based CARs closed

Absenteeism rate/turnover rate

Define your process: Having well-defined processes is an essential ingredient in Operational Excellence, serving as the connective tissue between optimized people/organization and the executing technology. If your organization is still acting on the minimal compliance-based requirements for your industry, this is an opportunity to step up a level to a more proactive approach. Today, ISO 14001 and OHSAS 18001 are foundational processes for EHS management, but ISO 45001 is set to replace the latter. Staying up to date on best practices is key.
Devise your technology strategy: Manufacturers need a robust and well-planned technology strategy to streamline and integrate different aspects of enterprise performance. All too often, organizations have disparate point solutions and systems that don't easily interoperate or communicate. A forward-looking EHS software strategy will integrate with other key enterprise software systems such as ERP, Product Lifecycle Management (PLM), Customer Relationship Management (CRM), Manufacturing Operations Management (MOM), Enterprise Quality Management Software (EQMS), and Enterprise Asset Management (EAM).
EHS management today is in a markedly different position than it was even a decade or two ago. The level of visibility and scrutiny from governments, manufacturers, customers, and the public at large is unprecedented, and organizations can no longer afford to take a reactive approach to EHS management. By aligning enterprise goals with those of EHS, as well as people, processes, and technology, keeping up with evolving best practices, today's leading organizations are protecting their brand reputations while driving significant value in the process.