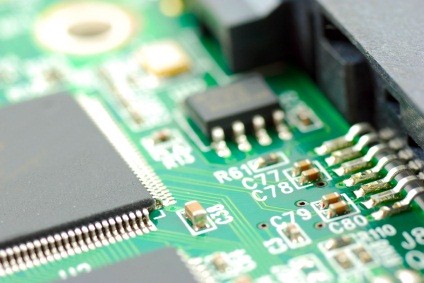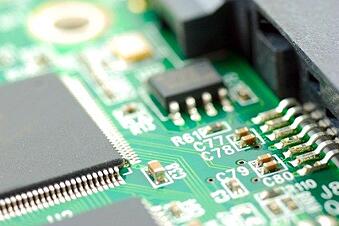 Manufacturing companies are looking for any advantage to remain competitive in today's fierce, global market with diverse supply chains and increasing customer scrutiny and expectations. Many have decided to implement Manufacturing Operations Management (MOM) software solutions, either through full, comprehensive packages commonly offered by vendors, or by taking a modular approach, weaving in Manufacturing Execution Systems (MES) software and Enterprise Manufacturing Intelligence (EMI)/Operations Intelligence (OI) capabilities to ensure consistently efficient operations and to manage performance in real time.
MOM software solutions are a key way to connect shop-floor automated operations equipment and systems to the larger enterprise-level transactional and reporting software such as ERP and BI. This connection allows end-to-end visibility into production processes so business leaders can more readily identify areas that can be improved upon and make the necessary operational adjustments for smoother and more efficient production.
The MOM software space is rapidly evolving, and we at LNS Research have been covering the trends and advancements that are top-of-mind in the industry right now. We've recently held briefings with top vendors in the MOM space, and released our Manufacturing Operations Management Solution Selection Guide, the purpose of which is to aid manufacturing executives considering an implementation. Each week, we're highlighting a different vendor from the guide.
This week, we're covering Critical Manufacturing, a Portugal-based company focused on a modular approach to MES and OI software solutions.
A Brief Overview of Critical Manufacturing and Its cmNavigo Software Offering
Critical Manufacturing was formed in 2009 as a merger between three individuals from Siemens, Infineon, and Qimonda, who together had MES experience dating back to 1997. The company takes a flexible, modular approach to the MOM software market with its latest offering, cmNavigo.
cmNavigo is built on a pure Microsoft Windows and .NET platform to leverage as much of the existing Microsoft technology stack as possible, providing common application and integration services across modules without costly restructuring for individual modules. Consequently, cmNavigo allows for flexible and scalable deployment options, providing customers with a way to implement only the modules that fit their current needs and build over time. This can significantly lower the total cost of ownership and speed of implementation for customers. The company's current industry strength areas are high technology/electronics, semiconductor, and medical devices.
Critical Manufacturing is part of a business group that includes the larger group of Critical Ventures companies that totals approximately 400 employees and includes Critical Links, Materials, Software, Health, and Management Consulting. These related companies provide synergies to Critical Manufacturing that allow it to operate beyond its scale of 80 employees.
The company's modules include factory integration, on-line visibility and traceability, integrated quality, operational efficiency, and operations intelligence. Critical Manufacturing continues to invest in additional modules and functionality to extend its MOM offering and make it further comprehensive. In addition to IT investments, Critical Manufacturing is investing in growing its delivery and support team and attempting to grow partnerships with local/regional systems integration companies. LNS Research believes the company has a sound growth strategy, and expects to see increasingly impressive "time to value" results for Critical Manufacturing's customers using its modular software solutions in the future.
An In-Depth View of Critical Manufacturing's MOM Software Capabilities
For a deeper look at Critical Manufacturing's software and capabilities click below to see the LNS Research MOM Solution Selection Guide. The guide looks closely at the MOM vendor landscape based on criteria such as specific functionalities, industry strengths, company sizes served, geographic footprint, technology delivery platforms and models, and time to solution value. The guide also breaks down Critical Manufacturing's core attributes by current and emerging strengths and total coverage areas.
The solution selection guide and a full comparative analysis of 20 of the top MOM software vendors is accessible below.