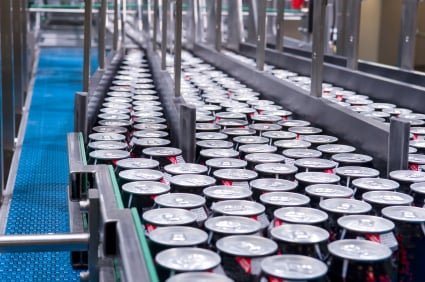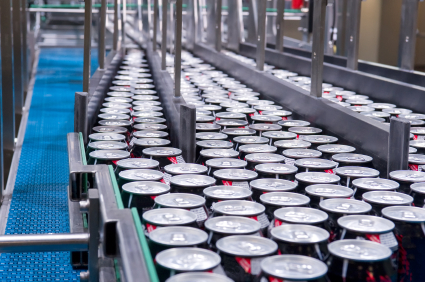 In manufacturing, where competition, customer demands, and business complexity continue in an upward trend, the ability to successfully manage all aspects of manufacturing business operations and to connect systems and people on the shop-floor to the upper-level business suite quarterbacking the enterprise is becoming more and more challenging.
Manufacturing Operations Management (MOM) software solutions address this issue by adding real-time, end-to-end data visibility to the realities of what is happening in production for the major business processes that are being managed by business enterprise software.
MOM applications are not new to the industry, but the evolution of the space leaves potential customers with a range of possibilities: Should they consider a comprehensive MOM suite that encompasses a huge amount of functionality or a more modular approach covering only the bare essentials? How open are their potential vendors' systems to integration with other solutions? What about some of the emerging, pre-configured industry-specific solutions that are being developed? The list of questions is vast, and options considerable.
To add clarity to the MOM software space, we've published our Manufacturing Operations Management Solution Selection Guide. The guide details 20 top vendors, each broken down by key strengths and attributes, and is a crticial resource for manufacturing executives and practicioners considering an implementation.
Over the past several months we've been highlighting a different solution provider from the guide. This week it's enterprise software mammoth SAP, headquartered in Walldorf, Germany.
Combining MOM with ERP using SAP Business and Manufacturing Software
Widely known for its pervasive business software suite and ERP presence, over the years SAP has built up one of the largest ecosystems of manufacturing technology and solution partners—combined with acquisitions, developments, and integrations of MOM software solutions for a wide range of manufacturing industries.
A key strength of SAP is to support end-to-end enterprise business to manufacturing processes across the entire product lifecycle, including design engineering, supplier relationships, planning & scheduling, manufacturing execution & performance management, warehousing, shipping, and ongoing customer relationship management.
Specific MOM applications include SAP MII (Manufacturing Intelligence and Integration), SAP ME (Manufacturing Execution), and Plant Connectivity. Key acquisitions have accelerated SAP's ability to improve and deliver enhanced mobility, 3D visualization, business analytics, MES, business process management, sustainability, and supply chain solutions. The company's high-speed, in-memory database and analytics technology (HANA) is facilitating interesting new capabilities to perform real-time analytics and decision support across massive data sets.
SAP has a broad customer base ranging from small to large industrial businesses involved in process, discrete and hybrid/batch manufacturing. The company's software interoperability allows customers to manage operational and financial systems under one business software platform. The software uses a service-oriented architecture (SAP Netweaver) and the manufacturing application interoperability is enhanced by the SAP MII and Plant connectivity offerings, the openness of which appeals to many businesses seeking strong ERP and MOM coverage in addition to integration with existing in-house systems.
SAP's built-in business process and master data integration appeals to many manufacturing users. Others may prefer a MOM solution that is not so tightly bound to ERP. For some, a loosely coupled MOM system may be more appropriate for their business needs. Manufacturers that have already invested in other elements of SAP Business Suite should give close consideration to SAP ME, MII and Plant Connectivity, however.
SAP's MOM Solution Offerings and Strategic Approach: A Closer Look
More information on SAP--strategy, strengths, and other attributes--can be found in our MOM Solution Selection Guide (below). The guide provides an overview of SAP and other vendors in the MOM landscape based on criteria such as specific functionalities, geographies served, company sizes served, industry strengths, time to solution value, and more. The Guide also breaks down SAP's core attributes by current and emergening strengths and full coverage areas.