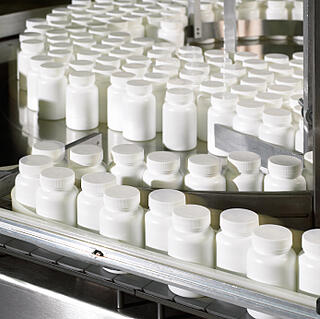 Processes involved in global manufacturing have become ever-more complex, mirroring the growth of customer expectations. As a result, many of the goals around business operations, including increasing profitability, improving customer response, lowering risk, and others, have become more difficult to manage. In many cases, these problems are compounded for manufacturing companies by the fact that they often have multiple production locations throughout the world, which may be relying on disparate solutions and data sources.
One way companies have been addressing these and other issues is by implementing Manufacturing Operations Management (MOM) software solutions. MOM software plays a crucial role in connecting plant automation equipment and systems to larger overall enterprise and business software such as Enterprise Resource Planning (ERP) and Business Intelligence (BI).
And this functionality is providing companies better operations visibility, enabling the ability to better evaluate and improve the full set of end-to-end manufacturing and business processes to optimize and streamline operations.
This past fall, LNS Research released its MOM Solution Selection Guide. Each week, we've been highlighting the strengths and positioning of a different vendor included within.This week, we're covering Emerson Process Management, a Round Rock, TX-based company best known for its prowess as a major process instrumentation and automation system solutions provider.
An Overview of Emerson Process Management's Syncade, DeltaV Batch, and AMS Manufacturing Software Solutions
Emerson entered the standalone MOM software space with its acquisition of Syncade in 2007. The Syncade offering covers several functions, including ERP bill of material (BOM) translation into manufacturing BOM, materials and manufacturing process management and workflow, and recipe execution with automation systems—with a strong new focus on logistics, shipments, and tracking movements across lines and equipment.
Syncade is well suited to highly regulated industries such as Pharmaceuticals, where Emerson has an established reputation. Syncade's key strengths lie in document management, material dispensing management, and recipe management authorization, while meeting industry requirements such as 21 CFR Part 11 compliance.
Emerson also has other MOM functionalities in its DeltaV Batch/Batch Historian and AMS offerings, which are geared toward batch management and asset performance management, respectively. The company integrates data and workflows across these systems, and offers open communications to others systems using OPC standards and Web services.
Emerson is currently focused on several initiatives for gaining market share and visibility. At a high level, Emerson is working on expanding its MOM offerings into Oil & Gas terminal operations and 'make to order' Chemicals industry applications. With respect to expansion of its solutions with new developments, the company is focused on better integrating its MOM solution set across its Syncade, DeltaV Digital Automation System, DeltaV Batch, and AMS offerings.
Additionally, Emerson is investing in adding mobile device operations functionality to the existing Web-based user interface, and investing in manufacturing intelligence/operations intelligence functionality, as the company recognizes the industry need to perform cross batch analytics and provide real-time information for better business performance management.
LNS Research believes these investments will improve Emerson's visibility and standing in the MOM marketplace as well as result in faster implementations and ROI for its customers. It should also put the company in a better position to align to what we see as the future vision of agile, next-generation MOM integration and collaboration platforms and lightweight/modular "apps."
A Deeper Dive into Emerson Process Management's MOM Offerings
For a more detailed look at Emerson's software, capabilities, strategic positioning, click below to access the LNS Research MOM Solution Selection Guide. The guide examines the MOM vendor landscape based on criteria such as specific functionalities, company sizes served, industry strengths, geographic footprint, technology delivery platforms and models, and time to solution value. The guide also breaks down Emerson's core attributes by current and emerging strengths and total coverage areas.
The solution selection guide and its full comparative analysis of 20 of the top MOM software vendors are accessible here.
---
All entries in this Industrial Transformation blog represent the opinions of the authors based on their industry experience and their view of the information collected using the methods described in our Research Integrity. All product and company names are trademarks™ or registered® trademarks of their respective holders. Use of them does not imply any affiliation with or endorsement by them.