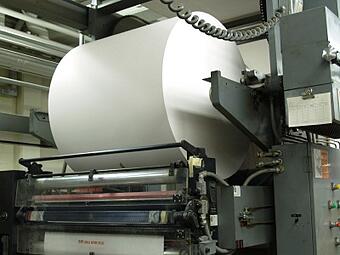 Regardless of the particular vertical or sub-vertical manufacturing industry in which you operate, your company is almost certainly dealing with an increased level of competition driven by factors like increasingly complex supply chains, a tighter regulatory environment, higher customer expectations, a greater number of (and distance between) production facilities, and disparate data sources and systems to that all need to be managed.
With these mounting challenges, it's important to take a look at the current landscape of resources, particularly in the realm of technology, to arm yourself with the best possible tools to overcome them. This is what leading companies are doing by implementing Manufacturing Operations Management (MOM) software applications. MOM software solutions are playing an important role today among manufacturing leaders seeking to connect the automation systems of the shop-floor with the overall business planning and reporting software—enabling end-to-end visibility into operations and a much quicker response rate to changing market demands.
In order to educate and further discussion in the maturing MOM space, LNS Research has released its MOM Solution Selection Guide, which is based on briefings we held with 20 of the top vendors. Each week, we've been providing a high-level overview of a selected vendor from the guide.
This week, we're covering Honeywell Process Solutions, the Houston, TX-based process automation, software, and solutions division of Honeywell International.
An Overview of Honeywell Process Solutions MOM Software Solutions and Strategy
Honeywell's MOM solution strategy for customers is to address business problems through an outcome-based consulting approach that supports a combination of improved process design, process history and analytics, operations excellence, production management, and enterprise collaboration. Because of this approach, the company is not focused on developing third-party solution provider networks.
Its software solutions are focused on enabling users to make faster and smarter decisions around safety, reliability, efficiency, and sustainability. Within the manufacturing industries, the company is also well-known for its integrated distributed control systems (DCS), safety systems, life-cycle services, and capabilities for providing turnkey industry solutions. Honeywell has a strong presence in the chemicals, metals, oil & gas, paper/lumber/timber, and pharmaceuticals industries.
Over the last few decades, Honeywell has acquired a number of advanced software solutions in the process manufacturing industries, including Bonner & Moore, OPTIVISION, Profimatics, WAM Systems, and, perhaps most notably in the MOM space, Matrikon. Honeywell's 2010 acquisition of Matrikon brought with it a broad range of capabilities that improved the company's MOM software and integration capabilities. The acquisition's Intuition technology engine, which supports its supply chain, production, and operations solutions, added significant technology advancements with a set of application platform services that include workflow, social collaboration, data collection, and analytics.
The Matrikon acquisition also added a significant amount of expertise within consulting and engineering, growing the advanced solutions team to approximately 2,000 people as a result. In 2011, Honeywell added a Manufacturing Execution System (MES) foundation, known as MES-F, on top of its Intuition platform, which was enhanced in 2012 and includes the concept of an open MES app store.
LNS Research feels Honeywell is a strong, full-service provider to the process industries with its turnkey approach, and hopes to see the company build out its Intuition technology platform to include additional MOM software platform services and coincide with our vision of next-generation technology and modular apps.
A Deeper Look at Honeywell Process Solutions' MOM Software Solution Approach and Capabilities
For a more detailed look at Honeywell's software, capabilities, customer approach, and strategic positioning, read LNS Research's MOM Solution Selection Guide. The guide provides an overview of the MOM vendor landscape based on criteria such as specific functionalities, company sizes served, industry strengths, geographic footprint, technology delivery platforms and models, and time to solution value. The guide also breaks down Honeywell's core attributes by current and emerging strengths and total coverage areas.
The solution selection guide, with its full comparative analysis of 20 of the top MOM software vendors, is accessible here:
---
All entries in this Industrial Transformation blog represent the opinions of the authors based on their industry experience and their view of the information collected using the methods described in our Research Integrity. All product and company names are trademarks™ or registered® trademarks of their respective holders. Use of them does not imply any affiliation with or endorsement by them.