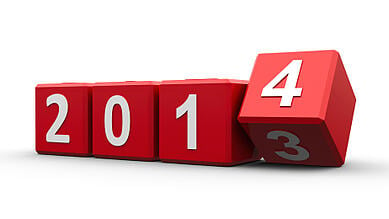 The New Year is a time for reflecting, but it's also a time to look forward and think about the future. At LNS Research, we're doing just that. We've developed an aggressive 2014 plan to provide you with the research needed to make real progress toward your Operational Excellence goals.
In this post, I'll dive into what you can expect out of LNS Research in 2014.
Manufacturing and Quality Management Global Executive Councils
In 2013 we launched our Global Executive Council (GEC) for quality management. In addition to networking opportunities, one-on-one analyst time, coordinated discussions with other council members, and access to the LNS Research Executive Research Library, members of the GEC enjoyed quarterly webinars focused on building a market-leading quality management strategy.
In 2014, the Quality Management GEC will zero in on the following topics:
We're also happy to announce our Manufacturing Operations Management GEC. Like the Quality Management GEC, this council provides networking opportunities, one-on-one analyst time, and more.
The 2014 schedule for quarterly MOM GEC webcasts is as follows:
Managing Business Continuity Amidst an Aging Manufacturing Workforce
Role-Based, Manufacturing Business and Operations Metrics to Support Operational Excellence Initiatives
Best Practices for Global Manufacturing Software Implementations
(Learn more about the GEC here)
Planned Research Areas for 2014
With research papers, industry surveys, benchmark reports, solution selection guides, case studies, executive councils, and our Operational Excellence Blog, we'll continue to drill down into leading strategies for leadership, business processes, technology, and metrics.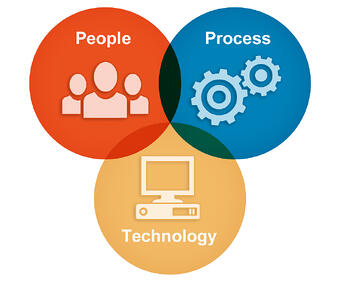 In 2014, we'll be focusing our attention on the following areas:
Quality Management
Manufacturing Operations Management (MOM)
Environment, Health, and Safety (EH&S)
Industrial Energy Management (IEM)
Amongh others still in the ideation process, we've also got a number of specific research campaigns within the above areas that we'll be executing in 2014. These include:
Top Strategies and Technologies for Achieving Operational Excellence
Closing the Quality Management Loop with an Integrated Quality System
Capturing the Business Value of Environment, Health & Safety Software
The Global State of Manufacturing Operations Management
Managing Quality, Risk, and Compliance in the Life Sciences Industry
The Global State of Industrial Energy Management
The Future of the LNS Research's Operational Excellence Blog
We love blogging at LNS Research, because it's a way to connect with our community on a frequent basis and provide actionable recommendations that business leaders can discuss, share, debate and use to improve. In 2014, the LNS Research Operational Excellence Blog will deliver more thought leadership, prescriptive business advice, benchmark data and research findings, and industry case studies than ever before. You might even see a video or two in there!
Want to Get Highlighted as a Thought/Performance Leader on our Blog?
We spend a lot of our time analyzing data and researching industry business and technology trends, but we also really enjoy a good conversation with executives and senior leaders. Because we plan to share more real-world examples of challenges and triumphs in 2014, we're currently recruiting those who have a good story. If you're interested in being highlighted as a thought leader by participating in a case study or an executive Q&A on our blog, please email my colleague Mike Roberts at mike.roberts@lnsresearch.com.
2014's going to be an exciting year! Tell us what you think about our research agenda in the comments section below. Also, feel free to share your own goals for the new year by Tweeting to us @LNSResearch.

---
All entries in this Industrial Transformation blog represent the opinions of the authors based on their industry experience and their view of the information collected using the methods described in our Research Integrity. All product and company names are trademarks™ or registered® trademarks of their respective holders. Use of them does not imply any affiliation with or endorsement by them.