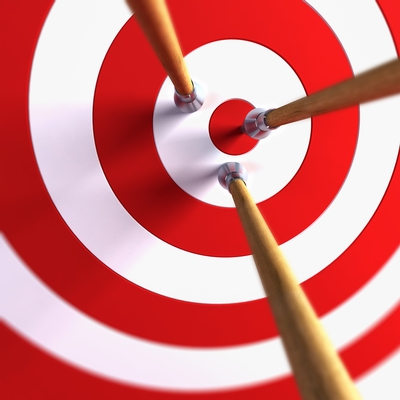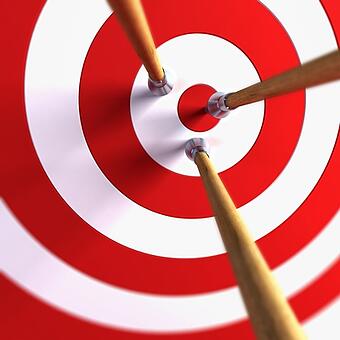 With over 200 survey responses for the co-sponsored LNS Research-MESA Metrics That Matter research study, we have been digging into the results to determine what drove the greatest manufacturing performance improvements in 2013. The preliminary analyses have been insightful, and, as always, we're excited to share the data with you.
One set of data we're eager to highlight first is the average annual performance improvements across the eight different high-level KPI categories manufacturing professionals were asked about. These categories include financials, inventory, innovation, responsiveness, efficiency, quality, maintenance, and compliance.
In this post we'll discuss the average performance improvements at a high level, and then dive a little deeper into each of them.
What's Driving Annual Performance Improvements
The average annual performance improvements listed below are each combinations of several different metrics and KPIs. The results shown are for manufacturers that indicated measuring each of the listed metrics. In some cases, such as in the financials category, up to 10 different variables were included in the calculation. This data shows improvements in those categories based on 2013 compared to 2012.
The fact that each category below shows improvements is encouraging, and a positive sign for the manufacturing sector in general. In 2014, gaining market share in today's competitive global economy will be a matter of building on the momentum of these improvements and finding ways to sustain and accelerate them.
Below, we'll look at each category individually, and discuss why these are the top metrics and how companies are viewing and supporting improvements going forward. As you review these, it would also be good to reflect on how your company compares relative to these average annual improvements, so you can set your sights on what to focus on in 2014.
Financial
Average Annual Performance Improvement: 8.6%
Top Metrics Included: Total Manufacturing Cost per Unit Excluding Materials, Manufacturing Cost as a Percentage of Revenue, Net Operating Profit, Productivity in Revenue per Employee, Average Unit Contribution Margin, Return on Assets/Return on Net Assets, Energy Cost per Unit, Cash-to-Cash Cycle Time, EBITDA, Customer Fill Rate/On-Time delivery/Perfect Order Percentage
Nearly every manufacturer is looking to reduce costs and improve profitability, but at the same time, it's critical to meet customer order demand with impeccable quality. Therefore, this grouping of metrics represents the most used by manufacturing business leaders as their guidepost.
Inventory
Average Annual Performance Improvement: 15.0%
Top Metric Included: WIP Inventory/Turns
Excess inventory greatly impacts both financial and operational performance. Many manufacturers have Lean and Just-in-Time initiatives to take out wasted process steps and inventory. The integration of Supply Chain Management (SCM), Enterprise Resource Planning (ERP), Planning & Scheduling, and Manufacturing Operations Management (MOM) software applications is often used as tools to effectively manage end-to-end supply chains for greater inventory control and efficiency.
Innovation
Average Annual Performance Improvement: 7.8%
Top Metrics Included: Rate of New Product Introduction, Engineering Change Order Cycle Time
Both of these metrics are important measures of innovation and they both require improved collaboration between engineering and manufacturing groups in order to improve. Combinations of ERP, Product Lifecycle Management (PLM) and MOM software are frequently used to help anticipate issues and speed these processes.
Responsiveness
Average Annual Performance Improvement: 10.0%
Top Metrics Included: On-Time Delivery to Commit, Manufacturing Cycle Time, Time to Make Changeovers
Often times, the manufacturer that can respond faster will out perform and attract new customers faster. Manufacturing processes have to be specifically designed to be efficient and responsive in order to achieve excellence in this area. Combinations of MOM software and Industrial Automation systems are common tools to support these objectives.
Efficiency
Average Annual Performance Improvement: 17.0%
Top Metrics Included: Throughput, Capacity Utilization, Overall Equipment Effectiveness (OEE), Schedule or Production Attainment
Better efficiency directly leads to better overall financial performance. These top metrics are intended to ensure that all production assets are being utilized to their full potential. Improving efficiency requires attention to detail, and tuning of processes and people.
Quality
Average Annual Performance Improvement: 13.7%
Top Metrics Included: Yield, Customer Rejects/Return Material Authorizations/Returns, Supplier's Quality Incoming
As you can see, in order to effectively manage and improve quality, it's important to look at both causes and effects: leading indicators like Supplier's Quality Incoming, in-process measures like Yield, and lagging indicators like Customer Rejects/Returns. Managing end-to-end quality requires a dedicated focus and tools to support these processes, including ERP, Enterprise Quality Management Systems (EQMS) and MOM.
Maintenance
Average Annual Performance Improvement: 14.9%
Top Metrics Included: Percentage Planned vs. Emergency Maintenance Work Orders, Downtime in Proportion to Operating Time
Maintenance is sometimes viewed as a necessary expense/evil instead of as a strategic tool for operational and business improvement. However, leading companies--especially in asset-intensive industries--have learned that by focusing on improving maintenance metrics, they can prevent expensive downtime and keep operations running at peak efficiency and safety.
Enterprise Asset Management (EAM) software applications in combination with real-time condition monitoring information coming from MOM and Industrial Automation applications are enabling companies to operate in a more predictable fashion instead of a reactive/disruptive fashion.
Compliance
Average Annual Performance Improvement: 18.5%
Top Metrics Included: Reportable Health and Safety Incidents, Reportable Environmental Incidents, Number of Non-Compliance Events per Year
It's hard to argue that health, safety and environmental issues shouldn't be at the top of everyone's list for vigilance and ongoing improvement. These types of improvements require ongoing cultural awareness, supported by constant visibility and actions to improve these critical business and social metrics.
Interested in learning more about the 2013-2014 Metrics that Matter Research Study? Details to follow soon on how you can sign up for the free webcast on April 16, and get the entire benchmark report. In the mean time, let us know what you think about these improvements in the comments section below.