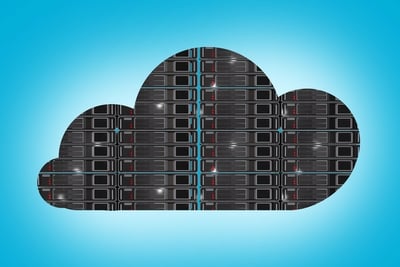 As discussed by my colleague Mehul Shah yesterday in his post about our experiences at PowerPlex, Plex Systems' user conference, cloud-based ERP is alive and well. Over 200 firms sent 900 attendees to the event and all were either already using Plex Systems' Cloud-based ERP solution or about to implement it. The conference mood was upbeat and customers were nearly unanimously positive about their Plex Systems experience.
With this kind of cloud ERP momentum it begs the question–Why not more buzz around cloud Enterprise Asset Management (EAM)?
The Cloud is Hype, The Cloud is Real
Plex Systems exclusively serves the manufacturing sector, where industries are generally recognized as being conservative when it comes to IT. Its core markets are discrete manufacturing in the automotive and allied industries value chain, with recent growth into batch process industries like food and beverage.
Plex Systems' solution is only offered as a cloud-based solution and its marketing tagline is "Plex Powers the Manufacturing Enterprise in the Cloud," calling the solution set the Plex Manufacturing Cloud.
In many respects Plex Systems is playing to the cloud hype in the marketplace. From TV ads to smart handheld devices we get bombarded with Cloud-based solutions daily. The irony is that while the Cloud is currently the hype-du-jour in IT, another will soon displace it, most likely the Internet of Things (IoT). Yet at that same time Cloud is very real.
Plex Systems has been around offering hosted ERP since its founding in 1995. That is all Plex Systems has ever offered. Five-to-ten years ago we called it "software as a service" or "SaaS," before that "hosted," and when I entered the IT space some 40 or more years ago we just referred to it as "time-sharing."
So what Plex Systems is delivering is based on a long history of reliable computing power delivery. And with that, it has some 1,100 facilities in more than 20 countries and 9 languages running its cloud ERP and shop floor solutions. This really is a testament to the validity of the Cloud approach, even if the terminology is the IT hype term of this decade.
So Why is Cloud EAM so Scarce?
Given Plex Systems' success in Cloud ERP, why isn't there more buzz around Cloud EAM? One of the reasons lies with the very nature of asset-intensive industries, those that most need and utilize EAM. Asset-intensive by its very definition means capital-intensive, which means big business.
Plex Systems got its start in the small-to-medium sized manufacturing sector and has grown to start serving Fortune 100-type firms only in the last few years. Large asset-intensive companies have large IT departments that can support large on-premise EAM installations, just as large manufacturers have traditionally supported their on-premise ERPs.
So hosted, SaaS, or cloud-based EAM has been somewhat slow to take off. That is not to say it isn't available. AssetPoint with Tabware, Infor, and Ventyx are just some of the EAM providers offering EAM in the Cloud but for most of the EAM vendors SaaS represents a small fraction of their revenue.
However, no cloud-exclusive EAM supplier analogous to Plex Systems in ERP has emerged. In some respects it is starting to. Just as Plex Systems started out serving SME customers, companies like eMaint are serving SME maintenance customers who are buying cloud-based CMMS which is a forerunner to EAM.
Just as SAP, Oracle, and other large ERP solution vendors offer a cloud-based alternative to their on-premise ERP, the EAM alternatives being offered today face the same challenge as those ERP companies do when competing against Plex Systems. Its user community is all on a single version of Plex Systems' single-instance multi-tenant system. Those users all are part of a community with a very strong bond. Ask a community member for help or advice and you can be sure it will be relevant since they all use the exact same system. No issues with versions, releases or special mods.
Which Solutions Provider Will Lead the Way with Cloud EAM?
So it is likely cloud-based EAM will continue to become more popular but don't be surprised if a dark-horse emerges to capture a big chunk of the market similar to how Plex Systems has started to capture big customers in the ERP space.
Let us know your thoughts on cloud-based EAM in the comments section below. And for more information on Plex Systems and other manufacturing software vendors, read our MOM Solution Selection Guide.

Categories: Enterprise Resource Planning (ERP), Asset Performance Management (APM)