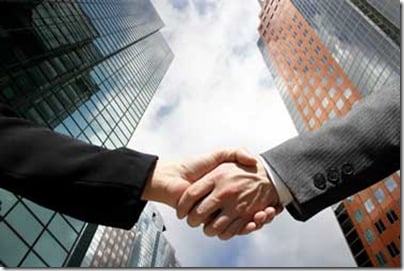 At just about the midway point through the calendar year we ask this question in the midst of a mammoth aerospace deal and a multimedia special that details the potential of 3D modeling, in medical, athletic, and urban scenarios that are amazing and inspiring. Read on in this week's roundup for more.
LNS Global Executive Council member Alcoa spends almost $3 Billion on Aerospace and Defense supplier Firth Rixson. This move was well received by Wall Street and helps Alcoa continue moving from a focus on upstream commodity-based businesses to downstream engineered products. As was presented on LNS' most recent webcast, the A&D supply chain is a competitive market that is focused on information sharing and collaboration. To be successful, Alcoa will have to continue to invest in quality and compliance systems and utilize such systems as a way to achieve differentiation in the market place and to deliver customers the desired product and process data. Read Forbes' announcement.
Tweet this article | Share on LinkedIn
An exciting announcement from this past week, Dassault Systèmes has an upcoming partnership with BBC World News. This July, a three-part series will run via television as well as online through infographics, videos, and news articles. The driving question behind this series is if technology can shape our future. Three stories will be discussed with an underlying theme of how Dassault's 3DEXPERIENCE can impact humankind: The Living Heart Project, Performance Sports Apparel, and Sustainable Cities. Stay tuned…
Tweet this article | Share on LinkedIn
Within the past few years there has been a growing concern for and investment in performance management, especially within the Life Sciences industry. Traditional limitations such as geographical disconnect and legacy systems are diminishing; companies can shift their focus to actionable quality intelligence within metrics and KPIs. This article via Pilgrim Software discusses the importance of understanding the different phases of performance management and KPI maturity in order to develop an actionable plan for progressing forward. Read more…
Tweet this article | Share on LinkedIn
Based on feedback from our short survey as well as the requirement to expand the scope of what world-class manufacturers need to do to maintain an optimally performing plant, LNS is adopting the term Asset Performance Management (APM). This label will represent the practice of maintaining and operating the physical assets of a facility in a way that optimizes their performance. Learn more about our future research and this area as well as benefits of the APM landscape here.
Tweet this article | Share on LinkedIn