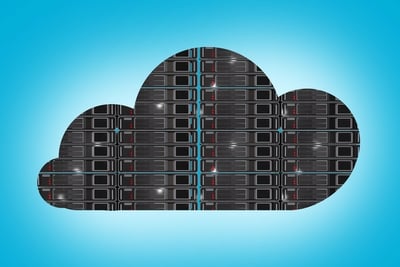 The pursuit of Operational Excellence no doubt takes a good mix of both strategy and execution. This week's roundup hones in on a few key topics to keep in mind as you inspect your approach to continuous operational improvements. As always, if you have any content that you think would be a good fit for LNS Reserch's weekly roundup, please feel free to email it to me here.
COO of InfinityQS Doug Fair joins the Cloud conversation with his article on Manufacturing Business Technology this week, espousing the benefits of cloud deployments to manufacturing operations, echoing many of the things we've shared about this emerging technology over the past year. As we've mentioned, chief among these is the cost savings and flexibility in deployment rollout, as purchasing, installing, maintaining and upgrading servers, and database support are significant expenses eliminated by cloud deployments that are often not correctly calculated in the course of solution selection. These savings are also compounded by the IT resources freed up by having maintenance remain with the solution provider. Read More...
Adherence to sustainable business and manufacturing practices--both in keeping compliant with regulatory measures as well as meeting growing public values and concerns--is more important these days than ever. That's why many organizations are finding success by creating a dedicated position for EHS initiatives. As posted over at GreenBiz, and originally written by The Strategic Sourceror, many of today's procurement professionals scrutinize potential suppliers for sustainable practices, and those that don't make the grade are passed over in favor for others. Could creating a dedicated EHS manager help your company choose its suppliers?
It's common knowledge that unplanned downtime in a manufacturing/production environment is a significant killer when it comes to time and finances alike, and this is a core concept and focus of our new Asset Performance Management (APM) Survey. Over at the Dassault Systemes blog, Brad Poulter discusses why eliminating unplanned downtime is so important, and six ways to eliminate unplanned downtime. From detailed planning, to training, and soliciting broad employee feedback, Poulter focuses his tips on being proactive across operations. Full post...
While on the topic of Asset Performance Management, LNS Research is pleased to announce the availability of the APM Best Practices Guide. This Guide focuses on the most relevant trends and pressing concerns maintenance and manufacturing professionals face today, and gives prescriptive instruction on how to best approach APM strategy, with a strong tie to overall enterprise profitability and Operational Excellence.
Access to the APM Best Practices Guide--as well as the other reports in the APM Research Library--can be attained for free by completing our recently launched APM Survey, which dives into many of today's APM topics, organizational structure, culture, processes, technology adoption, metrics, and more. Respondents will be able to access the APM Research Library for an entire year.