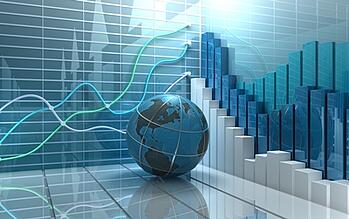 Regardless of product type or market, every manufacturer needs to consider quality. While some industries, such as those that directly influence public health, are subject to regulations imposing quality specifications from government agencies, other companies look for competitive advantage by raising quality standards from within. Others still operate in industries where products are relatively cheap and high-speed, high-volume product turnout is more important to serving customer needs than focusing on achieving the highest level of product quality possible.
In other words, appropriate balance in priorities and optimal allocation of quality resources are keys to long-term quality success. There are many things that can complicate this, such as the number and locations of your manufacturing sites as well as culture, existing (and future) IT architecture, and others. What are the key considerations to make sure you're making the most of your quality resources?
Last December LNS Research had a chance to speak with Jacqueline Torfin, Vice President of Quality at Heraeus Medical Components—which is a supplier to the medical device industry—about her transformation of the company's corrective and preventive action (CAPA) processes toward a global standard with the incorporation of elements of risk and severity analysis.
Torfin joined Heraeus in 2010 as part of an initiative to elevate the company's quality management capabilities and serve its customers better. The following are four tips illustrated by the company's journey of globalizing processes and elevating quality management that can be applied to nearly any scenario.
1. Take the Long View
While Heraeus doesn't have specific regulations imposed on its operations, as a supplier to medical device manufacturers, it serves customers that do. As a veteran of the med device industry (along with the head of the Heraeus Medical Components division) the division wanted to elevate its quality management standards toward those of its customers to better serve them, be more competitive, and put itself in a more proactive and agile position for any new regulations and standards that may be imposed in the future. This proactive approach served as a catalyst for the global CAPA project that was to follow.
2. Standardize and Automate Where Possible
Heraeus has five manufacturing facilities spread across global locations. When Torfin arrived at the company in 2010, it also had five separate CAPA processes in place for handling quality issues, all of which were paper-based and agnostic toward nonconformance types and risk levels, using a one-size-fits-all approach to all events, regardless of source and potential impact. There was also a lack of prioritization in how quality issues were treated with respect to severity and time sensitivity. This resulted in an environment where a customer may receive different responses and response times to particular issues dependent on the plant contacted, and Torfin recognized it was important for certain issues to be addressed at a global level, and implemented a two-tiered system where events meeting pre-determined criteria were escalated to a global, standardized system.
3. Create Clear CAPA Escalation Criteria
While it's of course important for all Heraeus' quality issues to be attended to in a timely manner, there was a need to prioritize both by risk to the product/business and probability of occurrence. As Torfin said, "Things happen every day. You need to fix them; you need to remediate them, but they shouldn't be taking up all of your resources." If issues have known root-causes and carry relatively low risk, designating equal resources to its resolution as say, an unseen issue, or one that has potential for a product recall, is a suboptimal use of a quality organization's finite resources.
There are many tools that can be used to quantify and indicate risk, and although they do exist, need not necessarily be complicated to be effective depending on your purposes. At Heraeus a relatively simple heat map based on indices for risk (severity and probability) was implemented to determine appropriate escalation and priority of events.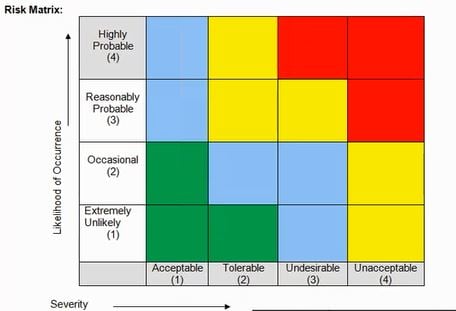 4. Go for Incremental Progress Rather Than Postponed Perfection
As a quality leader, many times you may have to work within a suboptimal enterprise IT architecture. While this may alter your approach to operations, finding ways to improve within the current architecture rather than waiting for the stars to align to make the optimum improvement is usually the best case. Heraeus had a notable challenge due to its legacy of acquisitions in its growth.
Heraeus Medical Components currently has multiple different instances of ERP, precluding Torfin from automating and globally harmonizing trending for nonconformities, for example. While the two-tiered strategy she has implemented to date for CAPA may be subject to change if and when the company's ERP system is standardized, the changes she has implemented in CAPA processes have been critical to the company's response time with dealing with quality issues, fostering team collaboration, and ultimately serving customers better.
While quality standards may vary considerably based on company size and industry, these are four actions that are scalable to any operation and help serve the mindset of elevating quality within an enterprise.
---
All entries in this Industrial Transformation blog represent the opinions of the authors based on their industry experience and their view of the information collected using the methods described in our Research Integrity. All product and company names are trademarks™ or registered® trademarks of their respective holders. Use of them does not imply any affiliation with or endorsement by them.