In a recent LNS Research report on global Environmental Health, Safety and Sustainability (EHSS) software, analyst Peter Bussey discusses the dynamic competitive landscape that has seen significant changes over the past five years. LNS first wrote about this "EHS Software Arms Race" in 2016, describing how market players are using proactive business strategies to pull ahead of the competition in the race to market leadership.
Certainly, the marketplace continues to be highly active with EHSS technology vendors seeking innovative new ways to create both differentiation and increased market share, all the while keeping the needs of their customers at the forefront. One competitor that has distinguished itself as an emerging market leader through bold strategic moves is Sphera Solutions.
In analyzing Sphera Solutions' role in reshaping the dynamic growth of EHSS, Bussey calls out two key forces at play that are adding to the competitive landscape: Sustainability and Industrial Transformation (IX). These are important initiatives that are highlighted in Bussey's report as they are directly impacting manufacturers' key objectives. The question is, where does your organization fall within these forces? Moreover, how will EHSS enable your success?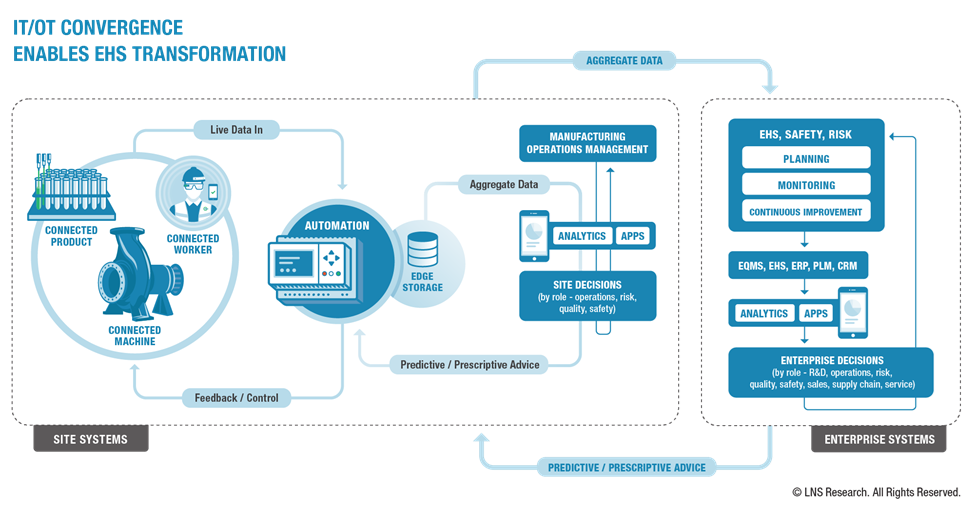 In recent years, we've seen Sustainability quickly evolve to mission-critical status in many organizations' operational strategies; it is no longer simply a wish-list item for the future. In fact, if an organization is not yet including sustainability as part of their requirements for EHSS software, they are falling behind their competitors. Moreover, manufacturers remain hyper-focused on efficiencies and the continuous "better way" of doing things, and as such, Industrial Transformation (IX) is now the name of the game. The bottom line is, companies realize they must integrate the power of both Sustainability and Industrial Transformation in order to increase productivity, eliminate waste, and enable frontline workers. As Bussey reports, all of these key objectives translate into new demands for EHSS tech vendors as we see a shift from traditional enterprise IT to a more data-driven model fueled by digital technologies. Enter Sphera Solutions.
Since Sphera Solutions' start in 2016, this emerging leader has based much of its market strategy on acquisition. Within just four years' time, Sphera Solutions has acquired several key assets, including Rivo Software, SparesFinder, Petrotechnics, Sitehawk, and thinkstep. With this aggressive acquisition approach paving the way, Sphera Solutions' inorganic growth and product strategies have allowed the company to fully support EHSS customers as they implement Operational Sustainability initiatives, as well as transform their industrial infrastructures into the digital age. Bussey reviews the significant strides Sphera Solutions has made in fulfilling EHSS and shares their formula for success, which includes Risk Management.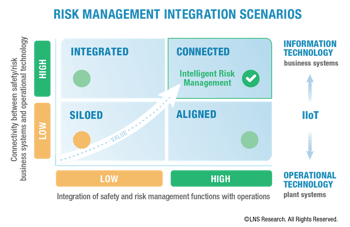 While many opportunities still lay ahead of EHSS tech vendors, users need to be aware of the challenges that also will come along the way. Flexibility will be key in order to meet the growing needs of organizations and users will want to know that they are partnering with a provider that can evolve with their requirements. Bussey gives solid recommendations in his report on how you can best evaluate your pool of EHSS resources, including Sphera Solutions.
For those shopping in the EHSS marketplace, the old yet effective adage rings true: do your homework. For existing customers of Sphera Solutions, Bussey suggests what periodic reviews you will want to conduct. For both existing and prospective customers of Sphera Solutions, he suggests reviewing compatibility with a company's Operational Architecture and seeking alignment with the provider's technology roadmap. Is there a strong match?
If you are in the EHSS market, you'll want to read Bussey's fully expanded report that offers action-oriented recommendations. He provides important details on what to look for in evaluating EHSS technology and Sphera Solutions' offerings. In particular, he talks about understanding the SpheraCloud platform and discusses what to consider in terms of "shelf-life" capabilities to mitigate obsolescence.
To learn more about selecting an EHSS partner or Sphera Solutions, download Peter Bussey's full research report here. More information on futureproofing EHS technology capabilities and criteria is also available here.
Categories: Industrial Transformation / Digital Transformation, Environment, Health and Safety (EHS), Connected Worker