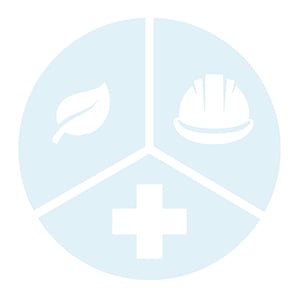 Despite years of acquisitions and private equity investment, the environment, health and safety (EHS) software market is still fragmented, even at the top. A crowd of significant players compete for market leadership, or to at least deliver the returns expected by their financial backers. Although most will likely survive for the foreseeable future in one form or another, relatively fewer are likely to thrive long-term with a breakout performance.
Sphera's recent acquisition of Petrotechnics exemplifies a critical strategy that we believe will define long-term winners in the market—connecting EHS management and risk with plant operations. This prerequisite for success and the opportunity to employ it are the direct results of the Industrial Transformation of manufacturing operations.
Sphera Acquires ORM Software Vendor Petrotechnics
Sphera Solutions is a significant provider of EHS, risk, and product stewardship software and information services with a global installed base. The company's go-to-market themes emphasize integrated risk management capabilities and Operational Excellence outcomes. Last month the company announced its acquisition of Petrotechnics, an operational risk management (ORM) software vendor headquartered in Aberdeen, Scotland. Petrotechnics' positioning emphasizes integrated ORM capabilities within the context of cross-functional Operational Excellence.
The company's flagship product is Proscient, a suite of ORM applications and capabilities with an emphasis on process safety such as incident management, management of change, permit to work, activity management and monitoring, and hazard barrier management. The value proposition centers on bringing together a holistic view of operations and risk on a collaborative platform spanning operations, maintenance, EHS, safety, and other departments and functions, enabling better risk-based operational decisions for improved safety, productivity, and performance. Petrotechnics' installed base is concentrated in hazardous, asset-intensive industries such as oil and gas, petrochemical, and railways with customers such as BHP, Chevron, ExxonMobil, Saudi Aramco, Shell, and Total.
Extending and Connecting Risk Management in Plant Operations
The acquisition has a positive impact on Sphera's solution portfolio, which already includes strong EHS and operational risk management capabilities. The addition of Petrotechnics solutions is complementary to what's already one of the broadest functional process footprints in the competitive field. The Proscient product extends Sphera's risk management capabilities and further connects them into core operations with deep, closed-loop functionality for managing process safety risks across the risk lifecycle. It also helps bridge the gap between traditional management of workplace safety/EHS and the realms of operations, maintenance, engineering, systems safety, and other domains which should function collaboratively with EHS.
The combination should also provide some go-to-market synergies for revenue and market share growth. There is a substantial opportunity to cross-sell the respective solution portfolios bi-directionally. Likewise, Petrotechnics' strong presence in Europe and the Middle East should complement Sphera's strengths in North America.
On the other hand, there are challenges to overcome in integrating the firms and their portfolios. While Sphera has launched its next-generation SpheraCloud solution and is investing in it as the platform of the future, the company also has a broad portfolio of legacy software products. Although Proscient extends Sphera's current suite of offerings, it also represents a degree of overlap in areas such as risk assessment, incident management, and management of change. As it transitions to an integrated SpheraCloud offering, such acquisitions contribute to an impression of Sphera being as much a software portfolio company as it is an integrated platform provider, and makes portfolio rationalization an even more critical competency.
Implications and LNS Takeaways
With the acquisition of Petrotechnics, Sphera has made a strategic move towards delivering value from the convergence of worker and process safety, risk, maintenance and related domains in operations. This is enabled by the strong trend towards the adoption of Industry 4.0 technologies including the Industrial Internet of Things (IIoT) and Big Data analytics. The strategic intent to further integrate EHS and ORM into core value chain operations is also reflected in the company's acquisition of maintenance, repair and operations (MRO) provider SpareFinders last year and its recent partnership with operational technology provider Yokagowa for industrial risk management consulting services.
We agree with these moves to leverage digital technologies and IT/ operational technology (OT) convergence for next-gen ORM (or "Intelligent Risk Management"). As Sphera continues down the Industry 4.0 path and integrates Petrotechnics, there is an excellent opportunity to differentiate. However, it will be challenging to articulate the vision and roadmap of how and when Petrotechnics will be integrated from a product and technology standpoint, how current and prospective customers will get from point A to point B and beyond, and the value of doing so.
Current Sphera customers should evaluate the new opportunity to get new ORM capabilities from an existing business partner. Any such decisions and investments should be made based on business priorities, and with careful assessment of alignment with Sphera's current solution set, and short- and long-term development roadmaps for delivering integrated solutions.
We believe that the winners in the EHS software arms race among contending vendors will be those that deliver on the promise of integrating EHS, safety, risk, and sustainability management with core business operations. Doing so will entail providing a broad suite of capabilities and a deep connection between the enterprise business IT systems and operational technology systems in the plant. Sphera's acquisition of Petrotechnics is a bold investment that positions the company to deliver on both these dimensions and a strong statement that the company intends to lead in a world of Industrial Transformation.
Categories: Risk Management, Culture, Environment, Health and Safety (EHS)