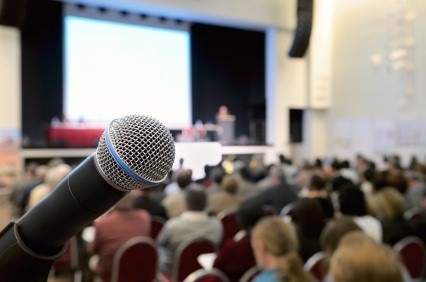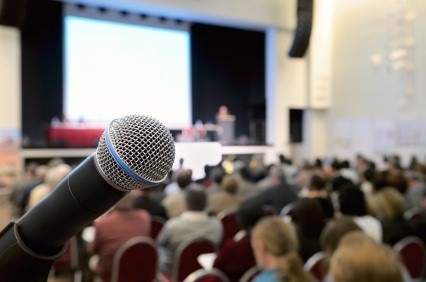 This year's IQS user group conference was a big deal, and not because LNS had the opportunity to present on the second day. It served as the launch pad for IQS' next generation Enterprise Quality Management Software (EQMS) platform known as Trubox™. Held close to home turf at the Embassy Cleveland in Independence, OH September 16–18, the conference was an opportunity for updates on the existing solution.
The attendees comprised of a good balance of both new and existing customers, some exceeding 20+ years using IQS' solutions. There was a solid balance of next generation vs existing solutions content and workshops. In this post, I'll inspect the top elements of the event and provide some of LNS Research's perspective on the company's direction.
The CEO's Message
Mike Rapaport kicked off the event with a showcase highlighting the company's performance and sharing detail on healthy growth, especially regarding overall licensed user-base. He gave mention to the successes that were organic and specific details regarding IQS's strategic partnership with Epicor (IQS often white-labeled); along with new ground being broken in China with the help of partners with an established local presence.
Rapaport exuded pride in his product and development team, especially the exclusively onshore development effort that brought Trubox to life. He acknowledged that previous major releases of the existing solution engineered offshore had created some challenges. He was clear that taking back ownership of all development efforts meant a slightly slower, but more controlled delivery and ensured full visibility on quality and direction. The potential of Trubox manifests in the platform's configurability, extensibility and adaptive design for a consistent platform agnostic user experience. A specific message regarding the leap for existing IQS Web2.0 to the new platform was delivered, "Migration from the existing solution to Trubox is a journey that featured in all design and development decisions" said Rapaport. He insisted throughout that barring some very specific existing customizations, all customers will have a clear path to the Trubox platform. Planning is key to success, but 'like for like' standard configuration migration path is available.
New Product Announcement Trubox™
Overall the mood of the event was driven by the excitement of what Trubox brings in terms of configurability, functionality, and very importantly reporting and analytics. There were many features revealed that, today, are considered standard in enterprise applications of this type. These included flexible grid views, form builder, flexible notifications, and rules engines that said, Trubox did display an elegant approach that managed to keep the UI uncluttered and adaptive across all these areas.
We heard from some customers that they had previously experienced adoption and training challenges, but the depth of quality-centric design and shop-floor to executive views coupled with dedicated support had kept them loyal. They saw genuine advances in the new platform that would eliminate aforementioned issues. Notably, it was the centralized workspace designed for the individual user. There has been an attempt to almost eradicate the need for traditional navigation hierarchy, which more than one attendee remarked was useful to the occasional or new user of the solution. Being more than a dashboard, this has been designed as a gateway to get work done.
The profile of the typical attendee was the power user, from hard-core regulatory in medical devices to technical, and line of business users in aerospace and automotive. These attendees gained insights with regard to configurability enablers, reporting and analytics provision that in previous versions demanded vendor intervention or solid skills in Crystal Reports and at times incurred additional cost. The Trubox 'reveal' was reference to a more social approach to EQMS. The usual models like Facebook were referred to and plans for wall type features were discussed. This piece has a way to go before it is fully baked, but it was refreshing to see the conversations it generated around the applicability to quality management.
The analytics platform demonstrated a significant leap for IQS customers. Built on the open source BIRT platform, a powerful and big data capable toolset that delivers on the scope to mine and make sense of all existing Quality data across the enterprise, and in the right hands can be broadened to encompass other key touch points of the EQMS including CRM, LIMS, PLM, ERP,MES and more.
Existing Users
LNS Research met multiple new customers, reinforcing the growth stats offered up by Rapaport that were happy with their progress in deployment of the existing tool to date. Some of these were aligning their deployments with very specific demands from their businesses from a compliance / conformance perspective. One customer had operations that demanded EQMS for alignment with ISO 9001, ISO 13485, AS 9100 and TS 16949. Of concern for these users was migration from legacy systems and integrations with existing tools such as PLM and ERP. Masterclasses were run with in-depth demonstrations of the Pentaho ETL tool available and insights to the array of web services available for integration. Generally, it was observed that a balance was struck to accommodate those new to IQS, veteran users with specific challenges, and the excitement of the next generation.
The LNS Research Take: What it Means for Customers & Prospects
Overall, the event was a strong showing for IQS. The main takeaway for customers and prospects should be that Rapaport and the team have taken on the leap to innovate and have a solid platform on which to base the next chapter of their specific and very capable brand of EQMS. It will take some months still before every module in Trubox is stage ready though. What stood out was the significant effort made in ensuring the smooth bridge for existing customers to make the shift when they are ready. Of paramount importance is the fact that with new capabilities comes the opportunity to improve upon the previous incarnation for the existing customer. Rather than replicate what came before, it is incumbent upon them to take a step back and ensure that previous limitations are not recreated in their configuration for the new.
IQS has clearly demonstrated its commitment to EQMS innovation while appeasing the 20+ year valued veterans as they are focusing on enablers for the hard-core quality crowd. IQS should certainly be considered by medium-to-large manufacturers evaluating a new EQMS.
Be sure to join my colleague Andrew Hughes on Tuesday, October 20 at 2:00 pm EDT for a free webinar where he'll be discussing the latest IIoT research from our survey, and how IIoT is allowing leading manufacturers to connect their customers into every business process across the value chain and enable a truly customer-centric manufacturing organization. Click below to reserve your spot now!