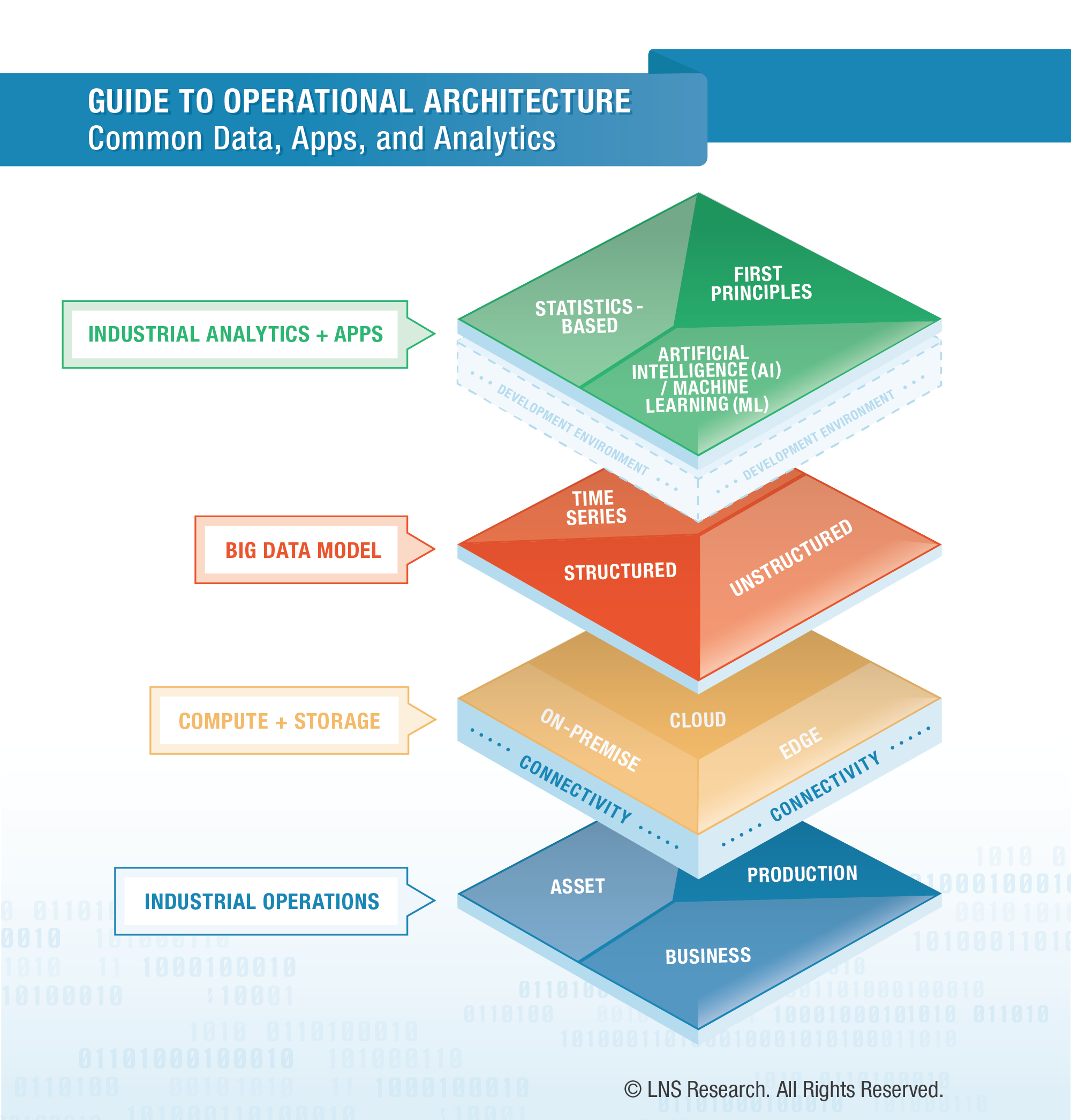 LNS Research has published our Analytics That Matter research report (previously titled Metrics That Matter) for several years, with the original research appearing almost a dozen years ago. The 2018 report breaks new ground by moving from a discussion of metrics to a focus on advanced analytics, and putting analytics into LNS Digital Transformation Framework, backed by our recommendations on Operational Architecture.
Over the last few years, analytics applications have appeared from a wide range of sources. In the industrial world, much of this has been focused on specific applications such as asset performance management (APM) and other maintenance-related processes. For most operations, the starting point of data use today is simple metrics with graphical displays to show the "up to the moment" state of affairs. In reality, very little "live data" moves from operational systems into outside plant data stores. However, that's about to change, and it's what will drive deep value — prescriptive control from live analytics. This is the opportunity that drives the shift in focus from metrics to analytics.
Our clients have been very successful with the LNS Digital Transformation framework, even though it hasn't adequately provided for metrics and analytics – until now. This year is different. The new research on Operational Architecture views analytics in the same context as all other applications.
Operational Architecture: Common Data, Apps, and Analytics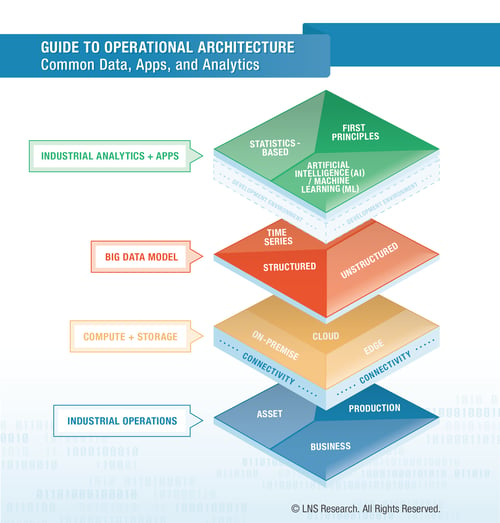 The world of Digital Transformation has moved rapidly in the last two years. Many more LNS Research program members are putting teams in place to look at what Digital Transformation means to their business and what they should do about it. Although every company starts from a different level of capabilities maturity, a critical element of Digital Transformation is an Operational Architecture that unites and aligns the key components of a digital enterprise.
For that very reason, LNS Research includes Operational Architecture in its Digital Transformation framework. This past year, as we considered the state of analytics, we knew we had to introduce a guide to Operational Architecture for manufacturers considering the journey.
While the final Operational Architecture for every manufacturer is quite distinct, the components and intersections described in the report are a great starting point to fuel the internal discussions. The full research report offers more details on these components, but for now, we offer a brief introduction.
Industrial Operations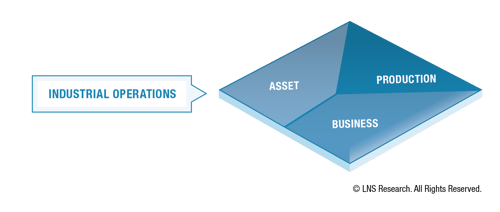 Industrial operations is what manufacturing is all about — the actual equipment, processes, and people that add value to the business. In other words, if you're a manufacturer, you are already performing industrial operations – and operations improvement is the primary objective of Digital Transformation. This area of focus should include improving asset performance, increasing throughput, increasing first pass yield, providing more accurate information to the business, and delivering high-quality data to the digital systems such as analytics.
Compute and Storage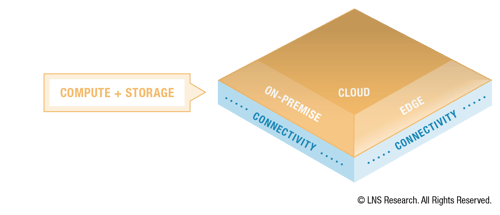 Many manufacturers have production and business processes that produce enormous amounts of data. However, most of that data isn't used for profit, but only for control purposes; today the digital world requires much more. Connectivity will be enabled through smart devices with IP (Ethernet) capability, and more performance data will be stored. Additionally, the whole world outside the plant will become a source of data and a place to which data needs to be sent. Connections to this data and a place to store and analyze it are core requirements of an Operational Architecture.
Big Data Model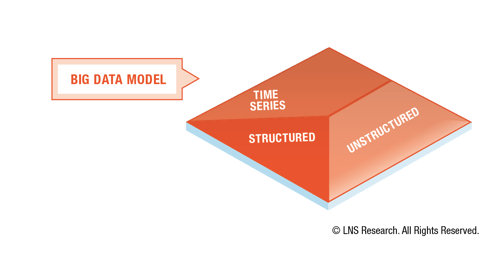 Once the organization provides for "compute and storage" fundamentals, it can move on to the delivery of capabilities. The Big Data model must be able to handle all types of data used in a digital enterprise. We categorize data in three ways:
Structured

, which comes from traditional databases and equipment;

Time series

, which is very specific to manufacturing and includes continuously changing and event-based data in specialty databases (often data historians); and

Unstructured data

, such as video, weather, and all sorts of information that has not typically been used in manufacturing but will enhance analytics and application development as Digital Transformation continues.
Industrial Analytics and Apps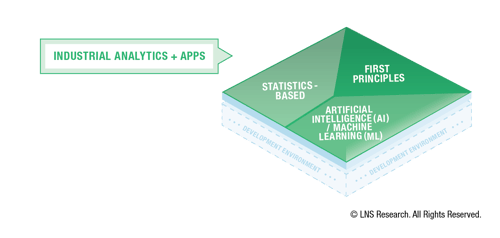 Finally, at the summit of the Operational Architecture is where new things get done. To get started, we must define what they must do to design a hardware and software architecture to support the promise of analytics. Many types of analytics run on multiple levels of the Operational Architecture. We see a variety of technologies like those shown here, plus it supports the levels of analytic sophistication from diagnostic (merely looking at what is happening), to prescriptive (controlling the process and business), and most importantly, supporting the people who run the business from top to bottom (or operator to CEO).