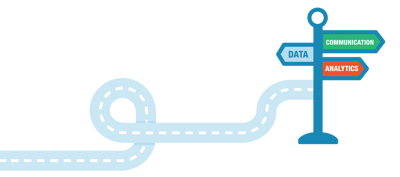 In this monthly Roundup, LNS Research explores recent announcements and events, such as EHS tech company buys competitor; Librestream snags a wearables partner; Pilgrim has a new Cloud partner; and Huawei and GE team up for new PM solution.
Sphera Buys Rivo Software, Plans to Keep Growing
Consolidation in the environment, health, and safety (EHS) software space continues with the acquisition of Rivo Software by Sphera Solutions in April. In a press release by Sphera, the company says that the deal expands its solution portfolio and global presence. In expanded coverage of the acquisition, the Chicago Tribune reports that the firm will continue its growth by hiring more than 100 people, many in sales and marketing roles, but also in technology, finance, and service positions.
Librestream Teams Up with Wearables Company for Industrial Virtual Reality
Asset performance management (APM) could get a boost from Librestream and RealWear as they partner on a hands-free, head-mounted tablet for industrial workers. The companies are working together to help industrial and manufacturing companies accelerate service response times for better asset performance. Senior executives representing the firms say that live video, voice controls, and image sharing will make service operations safer, faster and smarter. Read about the partnership on Librestream's website.
Pilgrim Announces Partnership with Concerto for Quality in the Cloud
Pilgrim Quality Solutions has offered enterprise quality management solutions (EQMS) in the Cloud for more than a decade. However, the company just announced that it's now offering Cloud solutions via Concerto Cloud Services in the hope of strengthening global reach and leadership in EQMS technology. In a statement made by Pilgrim, the partnership will help it meet the needs of current and future customers. Read about Pilgrim's move to Concerto for quality offerings in the Cloud.
Huawei + GE = New Predictive Maintenance Solution
Hannover Messe 2017 didn't disappoint with the usual landslide of product announcements. During the event, GE Digital and Huawei announced a new Cloud solution for industrial companies that they say would, "Reduce unplanned asset downtime and maintenance costs while enhancing product and services innovations." The solution is a seamless integration between Huawei's Edge Computing IoT and GE's Predix, which is intended to enable real-time machine health monitoring and data analysis. Huawei wrote about the industrial cloud solution in detail on their website, and UK-based Plant Engineer provided continuing coverage of the story.
Categories: Cloud, Predictive Maintenance (PM), Environment, Health and Safety (EHS)