In this monthly Roundup, LNS Research explores recent announcements and events, such as Siemens AG announces new global user group; what's driving UK's tech job market; LiveTiles' new artificial intelligence partnership; and Kroger's newest "Zero Waste" investment.
19 Companies + 1 Cloud IoT Platform = MindSphere
Siemens AG and 19 partner companies have come together to form MindSphere World, a worldwide user group for the Cloud-based IoT platform MindSphere. According to Siemens AG, "[The] community drives forward global spread of the MindSphere ecosystem, with German industrial companies stand[ing] together as innovation leaders in industrial Cloud solutions." Read the company's full press announcement about MindSphere.
Still Skeptical About "DX?"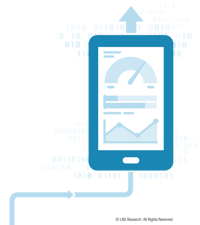 According to Digital Journal, Digital Transformation is responsible for a 12% boost in UK tech job openings last year. The publisher cites talent shortfall as one impact to market conditions, and reports that average salaries are up by 9%. While some say artificial intelligence (AI) and robotics will be "front and center" in coming years, that doesn't diminish the need for industrial companies to focus on their digitalization efforts toward Operational Excellence, including quality, manufacturing operations management, environment, health and safety, and asset performance management. Read Digital Journal's full story on Digital Transformation and the UK tech job spike.
LiveTiles and Clean Energy Announce AI Partnership
The Clean Energy Smart Manufacturing Innovation Institute is a public-private partnership established to help manufacturers create intelligent and tailored workplaces. LiveTiles, a New York City-based tech company provides a platform to create customized digital workplaces. The two organizations have established a partnership that they say will, "…enhance team collaboration and communication, enrich interactions between workers and machines, and drive smart manufacturing processes." Big claims, although the partnership gives LiveTiles access to other consortium partners that include Honeywell, General Mills, Arconic, and Johnson & Johnson. Read the full AI partnership story on Small Caps.
Consumer Goods Manufacturer Makes Waste, Gets Energy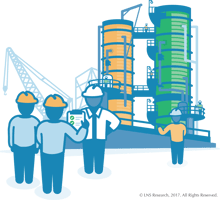 Kroger, which owns K.B. Specialty Foods, recently announced that it added a new waste-to-energy system in the Greensburg, Indiana manufacturing plant to convert food byproducts into energy through anaerobic digestion. What's more, the process also improves air quality. Anaerobic digestion is a process to break down biodegradable material in the absence of oxygen. According to company executives, the move improves sustainability performance, provides better quality, and delivers financial savings. What they're not saying is that the company's Zero Waste initiative, including its use of anaerobic digestion likely support or dramatically boost brand reputation and competitive differentiation. Read about the $9 million wastewater conversion investment by Kroger at Progressive Grocer.
Categories: Industrial Internet of Things (IIoT), Industrial Transformation / Digital Transformation, Environment, Health and Safety (EHS)