Infor CEO, Charles Phillips, is discussing the proposed IPO that has been in the news since the beginning of the year. Serious talk of Infor's IPO started in January, 2019 with the announcement of a $1.5 billion investment in the company by Koch Equity Development, an arm of Koch Industries and Golden Gate Capital. Of all the major enterprise application vendors, Infor is the largest that has remained a privately held firm.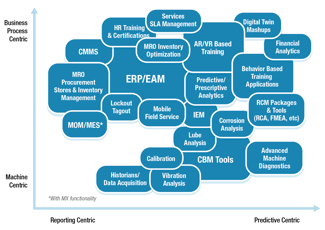 LNS Research has covered Infor as a provider of enterprise asset management (EAM)/asset performance management (APM) software and from a broader perspective also covering their Innovation Summit and Inforum events for the last five years. In general, we've had a positive opinion on the company's strategy in moving to the Cloud, specifically on Amazon Web Services (AWS), and on its build-out of a platform to add functionality to its entire suite of products. Unlike some competitors that have tried to build a single "fits everyone" solution, Infor instead opted to focus on industry functionality by selecting specific applications from the broad portfolio it forged with a growth-by-acquisition strategy. This posture has allowed the company to invest in the future, offer paths forward for customers of those applications that didn't emerge as chosen go-forward solutions, and still maintain support for legacy solutions at a reasonable level.
Private, But Open
While Infor has remained a private company, it has been very forthcoming about its revenue streams, business strategy, and growth plans. The company regularly conducts quarterly financial briefings and publishes 10-Q and 10-K statements, although not legally obligated to do so. More importantly, since Infor is not yet a publicly traded company, it has been uncharacteristically open with the industry analyst community about its plans on multiple fronts, including its strategy regarding products, services, and acquisitions. Infor has not formally filed for a listing, so it still is behaving that way; Charles Phillips is very open about the reasoning behind why the firm wants to move forward with an IPO. The downside of actually filing for the IPO is that Infor will fall under the SEC disclosure rules like all the other publicly held competitors, and some of that transparency will likely disappear.
IPO Mostly Good for Customers and Prospects
Despite Infor's openness, it has not garnered the media attention that many of its publicly held competitors have. Accordingly, the Infor success story has generally been lightly covered by the media, since there isn't the kind of buzz that accompanies a public company missing a target or being embroiled in some unfavorable transaction or activity. Once Infor does go public, that will likely change. In most regards, this will be a good thing in that Infor, under Phillips' leadership, seems to be avoiding any negative press. So, with the media paying more attention to Infor, it should get better market recognition for the good things it has done and the investments it has made. This publicity should help it grow even faster.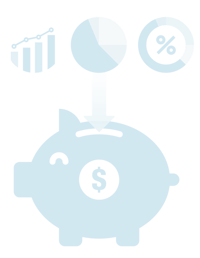 Also, access to funds, although not seeming to have been an issue so far, will improve somewhat, giving Infor even more freedom to make big acquisitions and further expand its profile. LNS expects the company to continue to invest in areas that can further round out its portfolio such as product lifecycle management (PLM), key industry analytics applications, and expanded services capabilities. All of these could benefit current and prospective customers. The only downside we see (other than a loss of some of the openness Infor has maintained, due to SEC rules) is that the company will be forced to focus more closely on quarter-to-quarter revenue, earnings, and product mix relationships. Its ability to make big bets like it did with the move to the Cloud, its user experience (UX) investments, and its design studio capabilities, will be under more scrutiny. While the merger and acquisition opportunities may be bigger, the internal investment opportunities may become more measured.
In general, the only real risk we see is if Infor drags out the timeframe for its IPO beyond the stated target of late 2019 or early to mid-2020. If that happens, it could damage the company's credibility. Otherwise, customers and prospects should watch Infor and consider the possible IPO as something that will factor into future growth plans, mostly for the good.
Categories: Product Lifecycle Management (PLM), Solution Vendor / Software Vendor, Enterprise Asset Management (EAM), Asset Performance Management (APM)